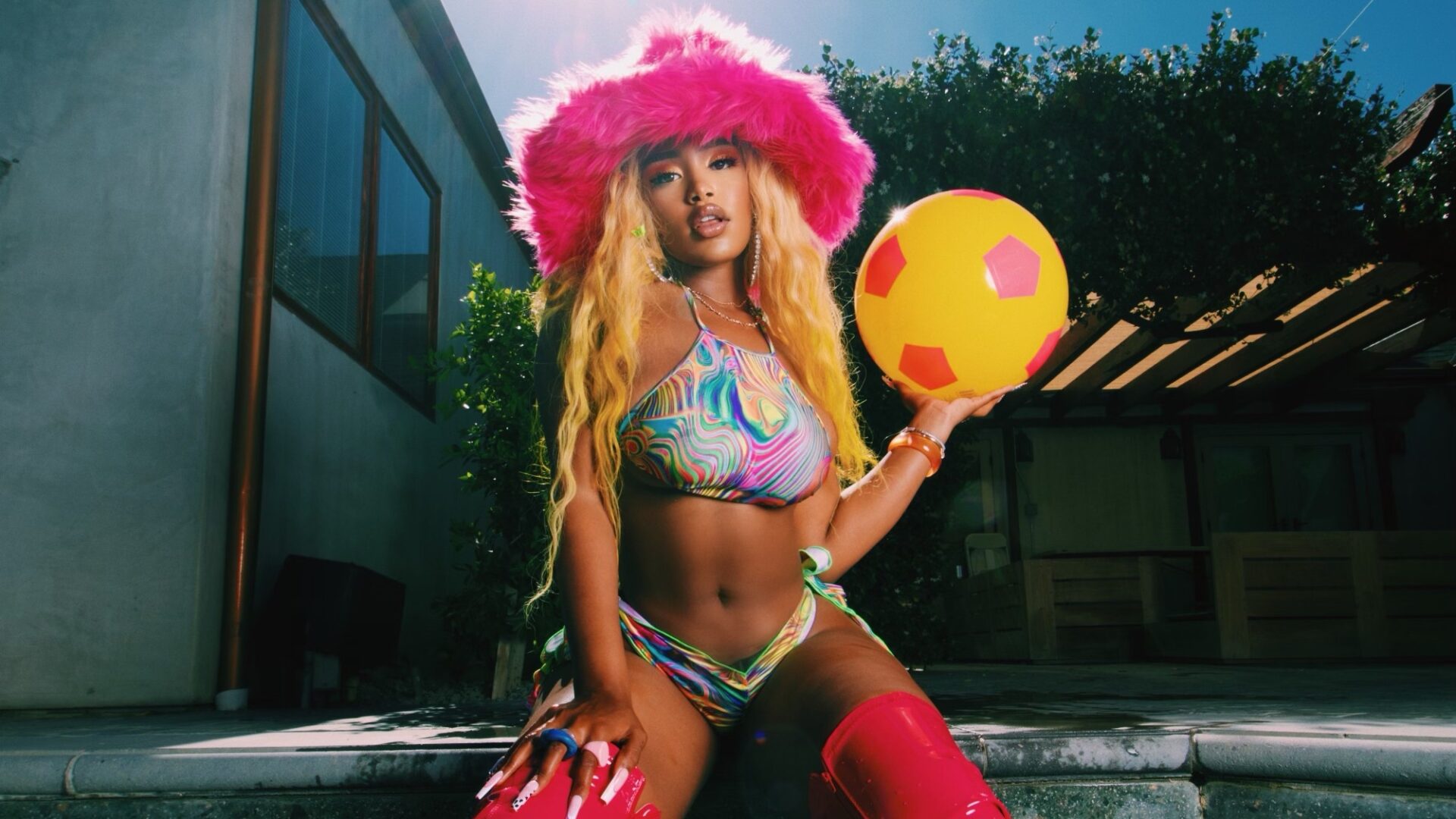 Premiere: Watch Jourdin Pauline's New Video For 'Toxic'
"You don't have to be toxic nor fake to be cool and awesome."
Following the May 2021 release of her debut EP Love Songs About Nobody in May 2021, self-proclaimed Guyanese pop princess Jourdin Pauline has given her fans the gift of a new music video. The singer has officially dropped the video for "Toxic (Errybody)" and Girls United exclusively spoke with her about it.
When asked about the inspiration behind "Toxic," she assured us that there wasn't one thing in particular, though she was able to pull from multiple experiences. "Fake friends, this LA lifestyle, and being in an industry where someone can be your friend one day, and then fake the next – depending on if you're popping one day and not the next day," Pauline explained to Girls United. "I feel everybody wants to be fake [and] everybody wants to be a follower. We're really in a follower culture where it's all about doing this because this person doing it. I just wanted to bring light on that, and to really make sure that people know it's okay to be themselves and be authentic. You don't have to be toxic nor fake to be cool and awesome."
Below, check out our conversation with Jourdin Pauline about her experience while shooting a music video during a pandemic, what she defines as "trap pop," and what more we can expect from her music.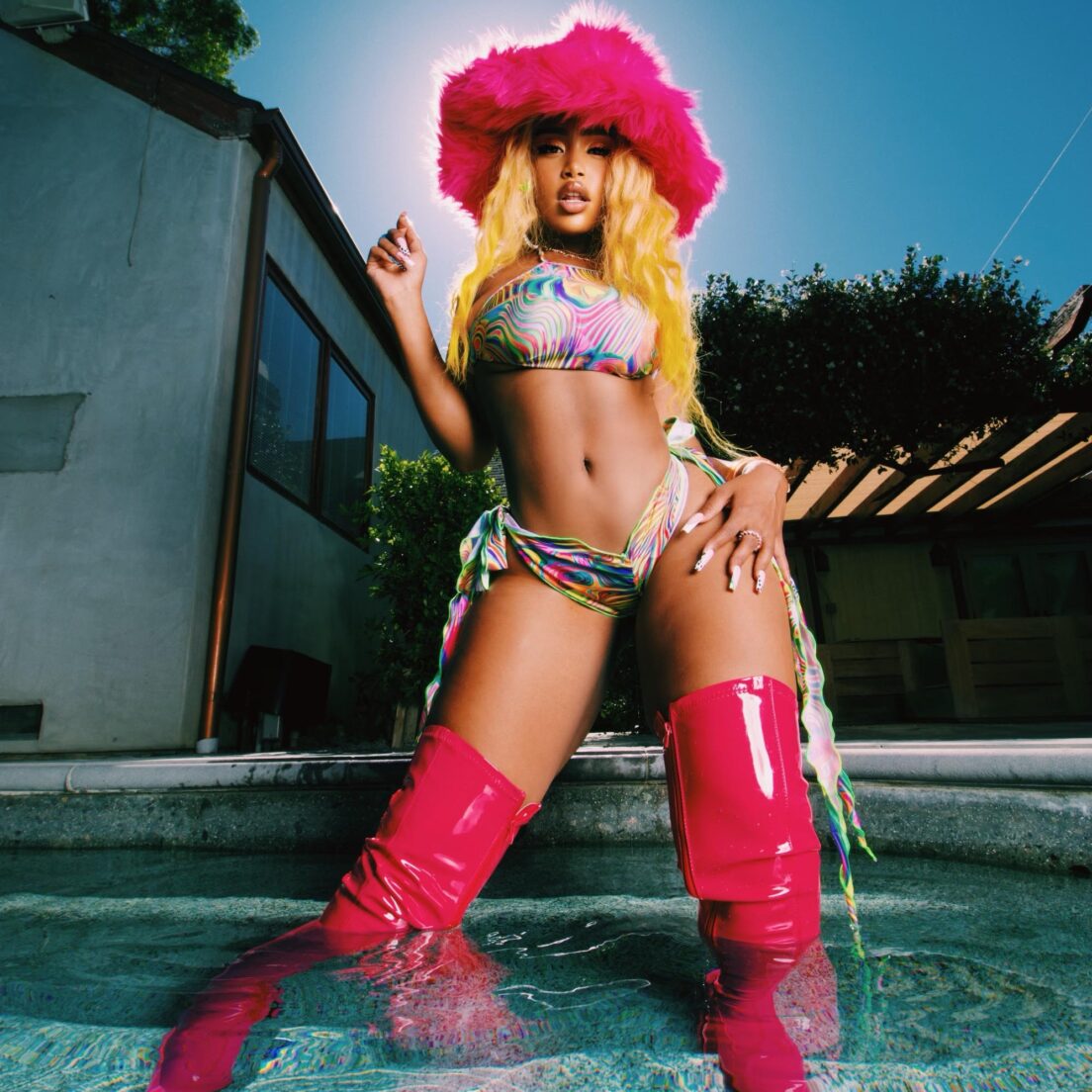 Girls United (GU): What would you define as "toxic" behavior?
Jourdin Pauline (JP): I define toxic being consumed by the world and all its negativity. Too much social media is toxic. Social media is the definition of toxic to me, honestly. I feel like when you don't have balance with your spiritual self and the layers of your soul, it could be a little toxic because a lot of people don't know God, or don't know a form of centeredness. It causes them to do all these things that if you were centered, you wouldn't do — be toxic. It's different energy and spirits jumping on people. People that are mean are toxic, and social media haters, people that be on the internet for no reason trolling.
GU: What was your experience like while shooting the "Toxic" video in the midst of the COVID-19 pandemic?
JP: It was cool because everybody was super sanitary, as they should be. We kept our distance, worked hard, and got it done.
Check out our exclusive interview with Queen Naija about her deluxe album 'missunderstood…still.'
GU: How would you describe "trap pop?"
JP: I knew when it was my sound when a lot of producers kept sending me really aggressive, 808-infused beats. My vocals are like pop, so it kept coming off as pop, but it took me a while to figure it out. I got into my vibe for this amazing three months in a row, I was just making music, and I figured out my sound. I was like, 'You know what, I'm just going to make trap pop.'
Now that I'm back in the studio, I'm digging into different layers of trap and pop so everybody could be like, 'Okay, I see what you're saying.' I still want to dance, I still want to feel fun, and still want to be pop.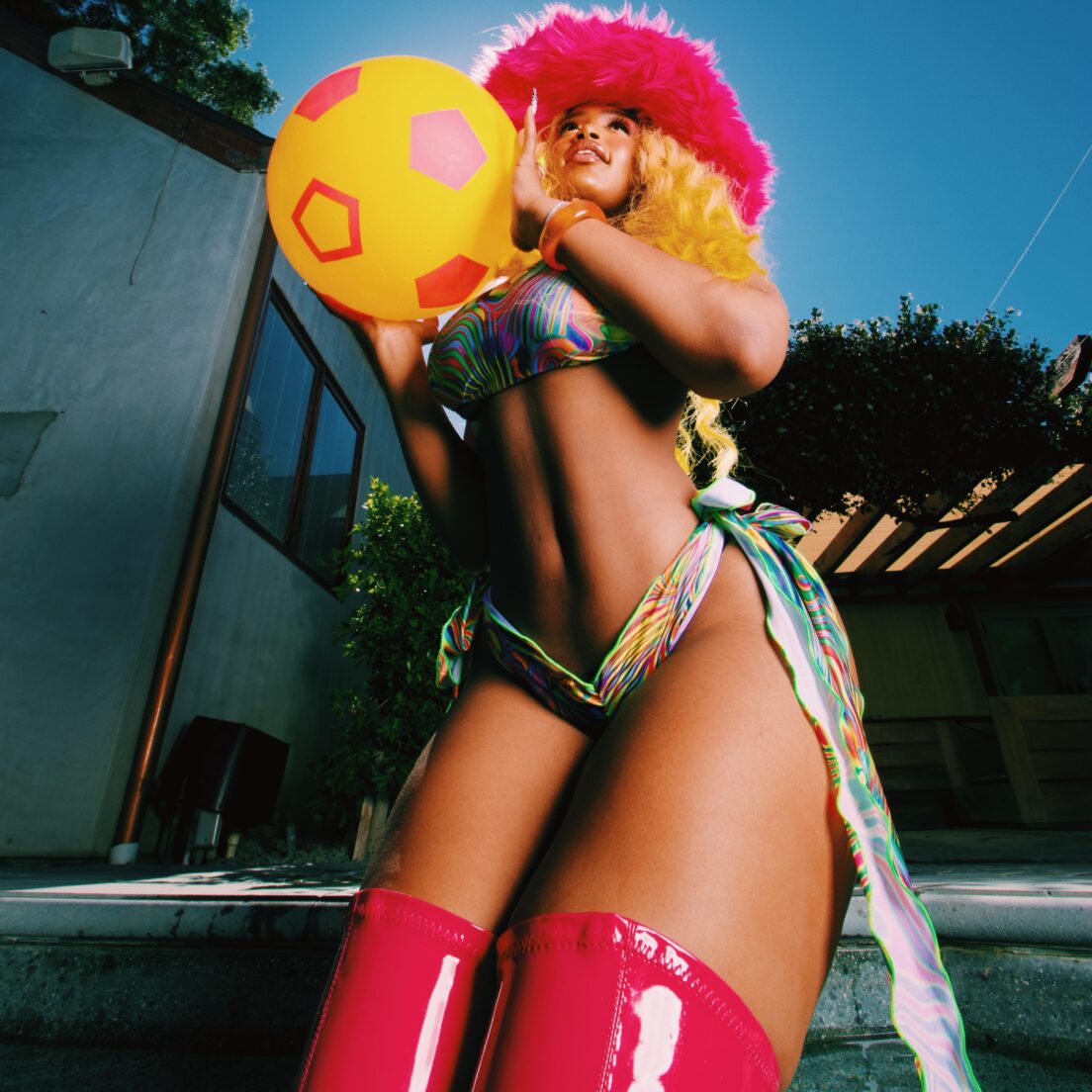 GU: How has your Guyanese culture influenced your love and appreciation for music as an artist?
JP: It is flowing through me so much. Like me coming from Guyana at 6-years-old to [Los Angeles] was a complete culture shock, in my opinion, but, I'm happy that I'm from somewhere. I'm able to put Americans on about Guyanese culture. A lot of people don't know about Guyana so I've always been that kid giving people wisdom about where I'm from. I don't know — I just feel like I'm a trap pop girl that's Guyanese. It's going to come out because that's who I am. I'm always going to represent who I am.
GU: What's the importance of highlighting Caribbean-bred and other global originated artists in mainstream music?
Pauline: I feel like it's the next top 40. I feel like all my Caribbean artists are doing it. Stick your course, push through, and don't be afraid to try new things because it's for sure the next top 40. This next wave of music is about to be so insane. It's going to be fresh, refreshing, and it's going to be all the food we've been missing, and I'm going to be the caterer and the garden with the fruits in there.
There's so many amazing artists in the field right now working. But, Caribbean artists are the next top 40, I would say — dancehall, pop, trap [op, all in general. I'm very proud and it's a good time right now. I was just thinking earlier about the timeless appeal and how Kendrick [Lamar] hadn't dropped in five years because his music is still timeless and everybody around the world is still trying to catch up to it.
I feel, globally, all the different people in the world that are making music who are definitely authentic and doing their own thing are going to reach a world impact. In a sense, my music is timeless, so that's why I feel like it's going to reach the world and impact. I'm still figuring it out, but time will take its course, so I know it's all going to fall into [place].
GU: What're your hopes for the rest of your music career and what projects do you have coming up?
Pauline: My hope is for the world to feel me. My frequency will be something that gives you tingles, feel warm inside, and cuddles you at night, wipe the tears away, make you happy and makes you want to jump and dance. That's really my hope for it. Of course to win Grammys and all the awards, but, I really want people to feel me.
I'm in a studio working on more music that's going to be dropping like crazy. I have the "Toxic" video out. "Priceless," "Deep," all the remainder of the songs on Love Songs About Nobody, [there will be] music videos for that. Some shows, live performances, and merch coming very soon. I'm also doing my acting things. I'm in my bag with that right now and I have a very special project coming up with that. That's pretty much it. Wanting to be giving what needs to give, you know?
Watch "Toxic (Errbody) below.
Photo Credit: Xavier Luggage