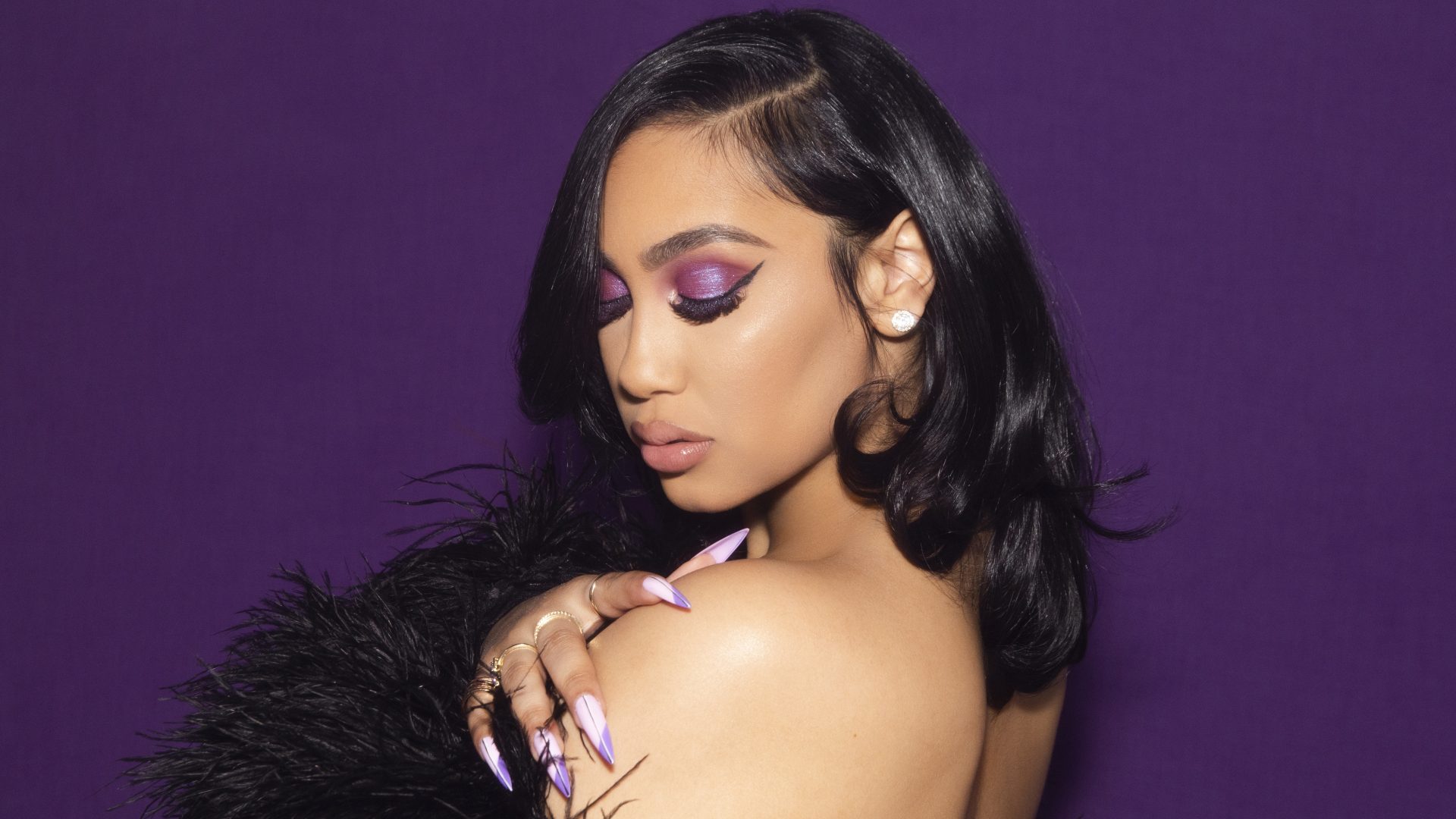 Queen Naija is 'missunderstood…still' in Deluxe Album
The album features five unreleased original tracks, including "Set Him Up" featuring Ari Lennox.
Queen Naija's missunderstood album secured her horse in the race called the music industry last fall. With over 2.5 billion combined global career streams, the album entered Billboard's Top R&B Albums chart at No. 1 and earned a spot in the top 10 of the Billboard 200. Not to mention, in addition to "Butterflies Pt. 2" gave the Detroit native her third chart-topping single following 2x Platinum "Medicine" and the Platinum-certified "Karma."
With the success of her debut album, Queen Naija wanted to give the gift of a deluxe album to her fans, which will feature six previously unreleased songs including "Set Him Up" featuring fellow R&B songstress Ari Lennox. Unbeknownst to fans, Queen was already planning to curate a deluxe album due to the success of the original debut. "I think it was good to just continue to give people more, feed them even after and still let people know I'm still here," she told ESSENCE Girls United. "I got a good album and I can still make more good music, you know?"
When it comes to the title of the album, the "Pack Lite" singer cleverly and playfully embedded wordplay. While she does oftentimes feel misunderstood due to the public and social media scrutinizing her for her logic and opinions, the spelling of the title is what truly stands out. "When I made the song 'Medicine,' I was still married, even though I was separated. The 'miss-' is for how I'm now no longer a 'Mrs.' Even though I'm in a relationship, I'm a kind of free woman. Miss – just me alone, no attachments," Queen confided.
With social media being the main player in imposter syndrome and flexing for Generation Z and millennials, Queen manages to stay in her own creative lane and mind her own business by being herself at all times. Even when she feels inspired, she'll add her own spice and make it her own. "I really don't know how to be like anybody else. I just stay true to my faith, myself, and I guess there's no other way to put it," she said. "It's just natural for me to just be myself because I know everyone is different in their own way, but I'm just too different from anyone."
Queen, who got her start in music singing in church at a young age, takes the occasional break from Twitter which she says can be a "really, really toxic" environment. "I could probably be more in a creative space if I'm not looking at certain things on social media," she said. She further expressed her inability to mingle with colleagues in the music industry at events or after parties because of her standards including not drinking or smoking.
"I'm just really kind of what people will call corny. I have a different kind of humor. I don't know how to be nobody else, but myself. That's how I am able to stay creative," she said introspectively. "I have a music, melodies and things inside of me where I can keep going and always have new ideas, which comes with like new experiences."
Since her 2018 "Medicine" release, which has racked up over 180 million views on YouTube, Queen acknowledges her own growth as an artist and describes her voice as "a little bit more mature" these days. She's also been getting more involved in the industry side of the music business and learning more about the ins and outs of not only being an artist but an all-around music business savvy baddie.
When asked what she wishes she would have learned about the business earlier in her career, Queen admits that she would have wanted to be more in the know about the politics of songwriting and the importance of being in the room. "Sometimes I've written songs and people just nod their head, like, 'yeah, this is good,' but then when it's time to do the paperwork, they claim that they wrote parts of the song, and then my album is held up," she said frustratingly.
"Now I know how to keep my atmosphere and my studio space, and who to surround myself with: people that are genuine and honest about what they've written and didn't write," she added. "Just business-wise I have learned to really watch people around me when it comes to that."
In addition to learning about herself as an artist, Queen has had the opportunity to learn more about herself as a parent as she watches her children grow. Her six-year-old son, who she says "didn't even know how to pronounce the sound of a letter," has learned to read and her two-year-old "genius" knows all of his colors.
"I'm just looking at how smart my kids are and I'm just really happy to be around them. I'm watching them grow into their personalities," she gushed about her children. "Being a mom don't come with instructions, so I just go day by day with what I know, and I try to be more in tune. Little times where I feel if I have some time, I'll think about my kids. I'll try to take them to like a petting zoo or the park or something, just to keep those moments with them."
As far as her self-care routine, Queen enjoys spa days and getting a luxurious mani-pedi. She is a true advocate of the "look good, feel good" mantra. "I like to upkeep with myself because a lot of times it feels like life just be going a million miles per hour. If I feel pretty, I can do more things I can be on-camera more," she said. She also revealed that she has a knack for painting and drawing, something she's done since she was a little girl. "I'm not Picasso or nothing, but it's just therapeutic."
Queen Naija's hope for her music career is simple – expansion and versatility. "I don't know what's going to come my way, but all I know is I'm already in the creative space of wanting to create more music and different styles. My primary is R&B, of course, but I'm versatile," she told ESSENCE. "Hopefully, I'll be expanding my fanbase more and maybe getting into different genres. I know I said I wanted to do a gospel EP. I wanted to cross over and show people I can also do pop. I want to continue to create great music."
Photo Credit: Joelle Grace/Capitol Records