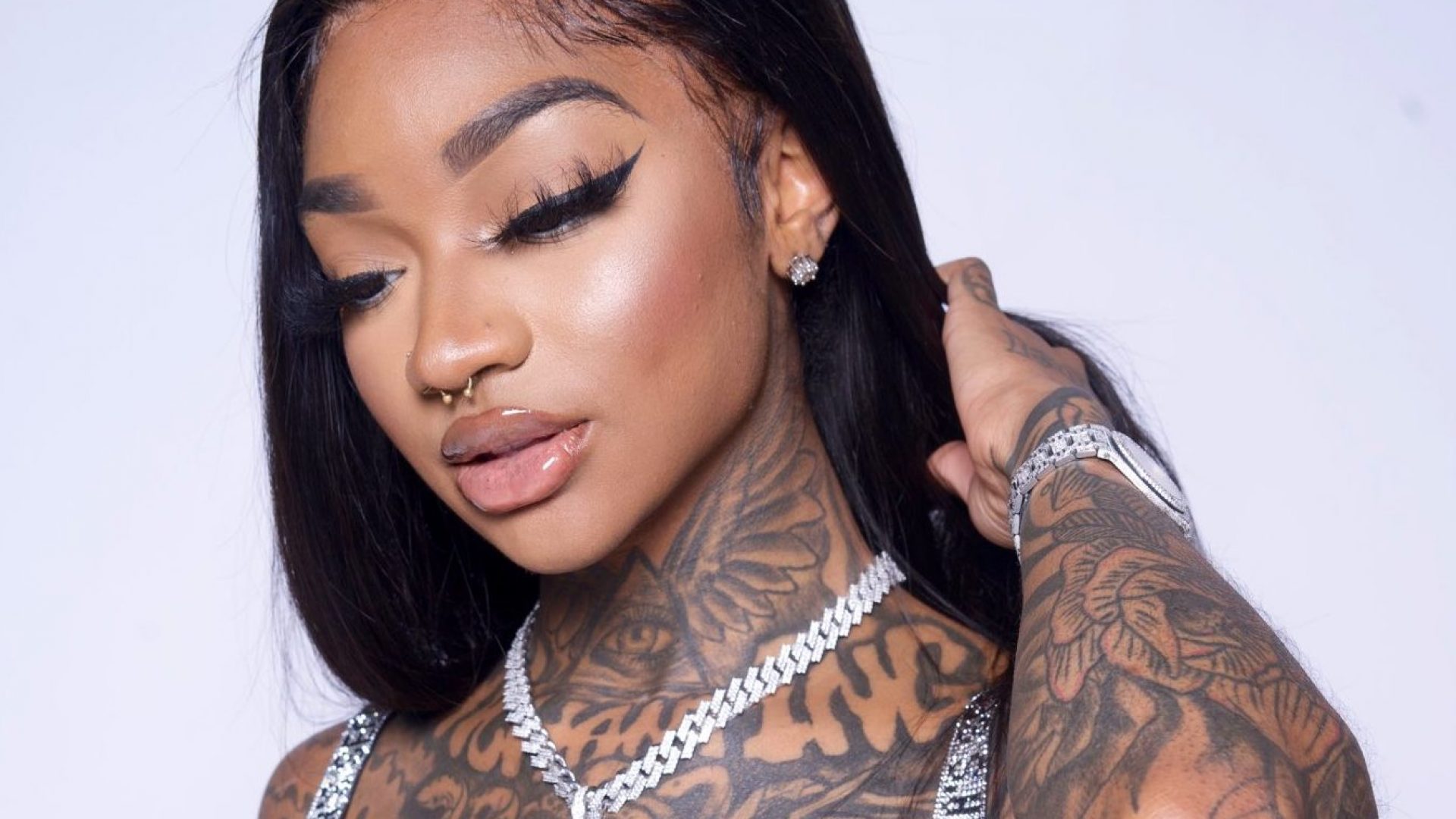 Watch Enchanting And Coi Leray's New Video For "Freaky Deaky"
This Adina Howard-sampling song is a certified bop.
The girls are linking up! Enchanting and Coi Leray teamed up for a remake of Adina Howard's "Freak Like Me." The new single, "Freaky Deaky," comes with a video that's a must-watch.
Enchanting first teased the song on May 14.
The Texas rapper went viral earlier this year after dropping a hot verse on "No Luv," and then again upon sharing a snippet of her song "Want Sum." Coi Leray has also been enjoying major success–her song with Lil Durk, "No More Parties" peaked at #11 on the Billboard Hot 100. Another of her songs, "BIG PURR (Prrdd)" has racked up over 3 million views on Youtube.
Read our interview with Coi Leray here.
"I'm still a dog at heart, so don't put nothing past me/Ratchet, but I keep it classy," Enchanting raps over "Freaky Deaky's" fast-paced, thumping production.
Born in Germany and raised between Atlanta and Fort Worth, Enchanting has been grinding a musician for 5 years. She began making music after graduating from high school, releasing a mixtape (Love & D—-s) that's still a fan favorite. "I had to get comfortable with my voice," she said in her official bio. "Staying in the studio and constantly recording, it helps me find the style I can be good at." In addition to rapping (she is currently signed to Gucci Mane's Atlantic Records' imprint, 1017), she is also a talented singer with multiple R&B projects to her credit. She calls her style "Trap-n-Blues."
She has some pretty big supporters, including: photographer Quil Lemons, Bri Malandro, "Buss It" rapper Erica Banks, Su'Lan member Emahalani and stylist Todd White.
"We need more female rappers in the game," Gucci Mane said during a 2020 XXL interview. "I'm gonna give female artists a chance, you get what I'm saying? I'm embracing the female artist, like, She hard? I'm f—— with it. It ain't gonna be like, 'I'm starting my label and this gonna be my token female artist.' No."
More of Enchanting's recent releases are verses on Big Scarr's "IDL" and Kali's "Do A B—-" remix.
Watch "Freaky Deaky" below.