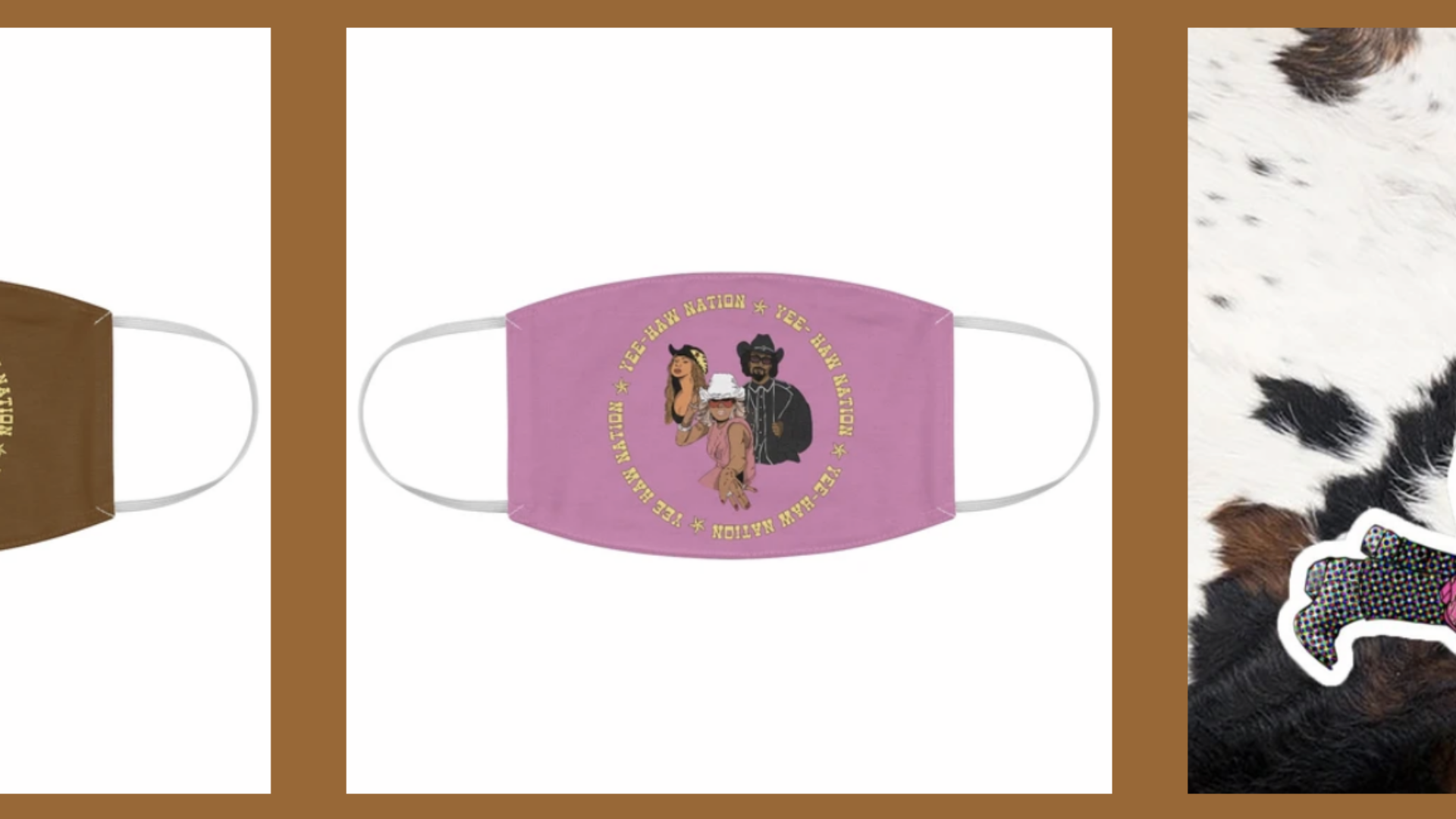 Bri Malandro, Creator Of The Yee-Haw Agenda, Launches Merch Site
Bri Malandro, the internet maverick behind the ongoing love for Black cowboy culture has forayed into the world of merchandise. On August 27, The Yee-Haw Agenda, her Instagram account dedicated to spotlighting Black people in western wear and in settings reminiscent of the Old West, announced the launch of their new site, complete with all kinds of goodies.
The platform currently hosts affordable t-shirts, tote bags, stickers and face masks. The homepage also displays text that says "coming soon" over a section that will be dedicated to hoodies. The hooded sweatshirts will likely roll out during the colder months of 2020.
Malandro first shot to fame in early 2019 for creating the term "The Yee-Haw Agenda." After picking up steam, the theme was then explored by reputable outlets such as Man Repeller, W Magazine, Afropunk and Time, which went into the consistent erasure of Black cowboys from the history of America.
During a 2019 interview with Jezebel, Malandro spoke on an incident which saw her being removed from the newfound cultural obsession, saying that it inspired her to trademark the term and move forward with making merchandise.
"The Rolling Stone article is what set it off," Malandro said during the interview. "She was already considering selling yee haw agenda apparel before the phrase made it big. 'But it got to a point where someone would be in my mentions asking if I'd filed every other day. So I just went ahead and did it.'"
Shop the merch here.
Photo credit: The Yee-Haw Agenda