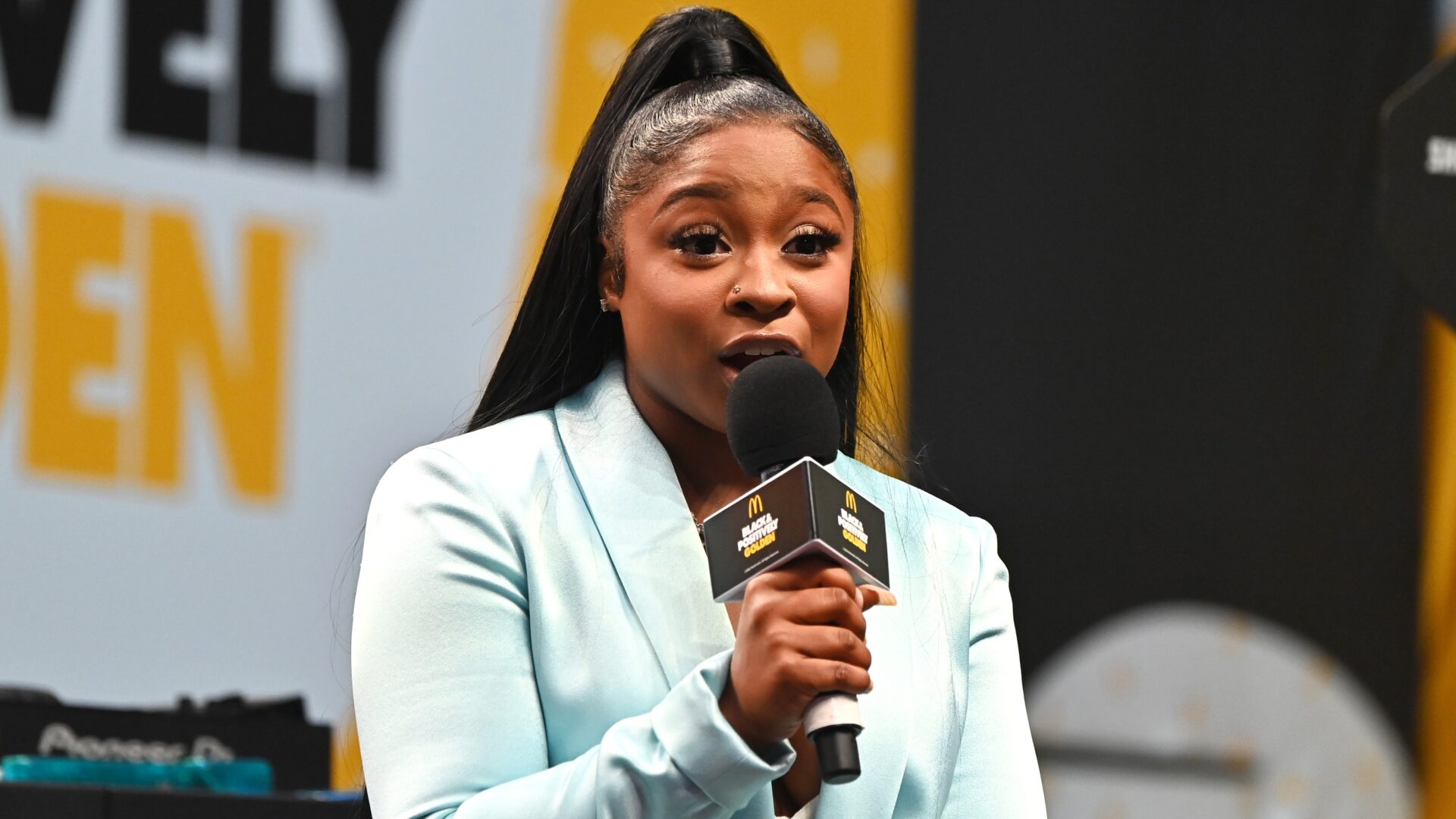 GU Fact Sheet: Get To Know Our 2022 Girls United Summit Host Reginae Carter
The 2022 GU Summit host is ready to show the world her skills.
Reginae Carter embodies #ForeverTheBlueprint by carving her lane in the digital era and remaining true to herself, and this is why she was the perfect fit as this year's Girls United Summit host. We've seen and grown up with her through music, television, and social media, where she always keeps it honest.
For the GU Summit 2022, we wanted to start from the beginning, and Carter was the perfect choice since she was our first host in 2020. The 23-year-old serves as a role model for Gen Z'ers and shows that you can be a boss in your own life and remain limitless in everything you do.
"Just follow your dreams and don't give up. Don't [let] nobody tell you what you can and cannot do. If you feel as though you can do something, and you can put your full potential to it and go far, then hey, only God can tell you what you can't do. So, just follow your dreams and just put your all into it," she told Girls United.  Check out some of our favorite facts about our favorite Gen-Z girl boss. 
The Girls United Summit will also stream live on ESSENCE Studios. For more information and to RSVP through our free registration, visit https://girlsunited.essence.com/gusummit2022/.
She's An Advocate For Body Positivity
Carter has been extremely open and vulnerable when it comes to making women feel confident and secure in their bodies. Her fashion lines make it apparent that she wants women to feel their best and comfortable in their skin.
She's a Natural Born Performer
For the OG Gen-Z'ers, many of us knew Reginae as Baby Carter in the group the OMG Girlz. Their impact on young Black girls growing up was unlike any other from the neon-colored hair, tutus and fierce attitude. They were a breath of fresh air. She's even ventured out with solo music, including her notable single "Mind Goin' Crazy."
She's a Co-Author With Her Mother, Toya
When it comes to notable Black mother-and-daughter relationships, Reginae and Toya Johnson-Rushing come to mind. It's definitely ups and downs having a relationship in the public eye, but these two turned it into something that can live on forever with their book "You Just Don't Get It," dedicated to the journey of motherhood.
She's A Businesswoman
Carter is the owner of TomGirl and WhyIFitIn athleisure brand, a passion project and labor of love that started from Carter's desire to merge her fashion sense with athletic wear, which is made for the everyday around-the-way girl.
Daughter Of Rap Icon, Lil' Wayne
If we know one thing about Reginae, she's more than a Daddy's girl. She's also his number-one fan. Being the daughter of a rap pioneer like Lil' Wayne can seem like a lot of pressure, but Carter handles the fame and attention gracefully. "I feel like just being so young. It definitely has its ups and downs. I always had to figure out who was here for me and stuff like that. But my parents helped me and my sense of knowledge and praying. That keeps me sane in this world," she told Girls United.
She's A Reality TV Star
Reginae is no stranger to reality television. From My Super Sweet 16 to Growing Up Hip-Hop, Tiny & Toya, TI, and Tiny Family and Friends, she's been in the spotlight and showcasing her personal life to the public. She's always been open and transparent about her life, whether through her relationships or her family.
She's Stepping Into Her Actress Bag
One thing about Reginae is that she will always get to her bag and pursue her passions. She's acted in several projects such as Dear Santa, I Need a Date, Faith in the Family, and her new film on Peacock Boxed In.
About Kenyatta: Kenyatta Victoria is an entertainment and culture reporter passionate about music, pop culture, and marginalized stories. She has bylines in publications such as Chicago Reader, INSIDER, Girls United, TransLash Media, and the Chicago Tribune.
Photo Credit: NEW ORLEANS, LOUISIANA – JULY 01: Reginae Carter speaks onstage during the 2022 Essence Festival of Culture at the Ernest N. Morial Convention Center on July 1, 2022 in New Orleans, Louisiana. (Photo by Paras Griffin/Getty Images for Essence)