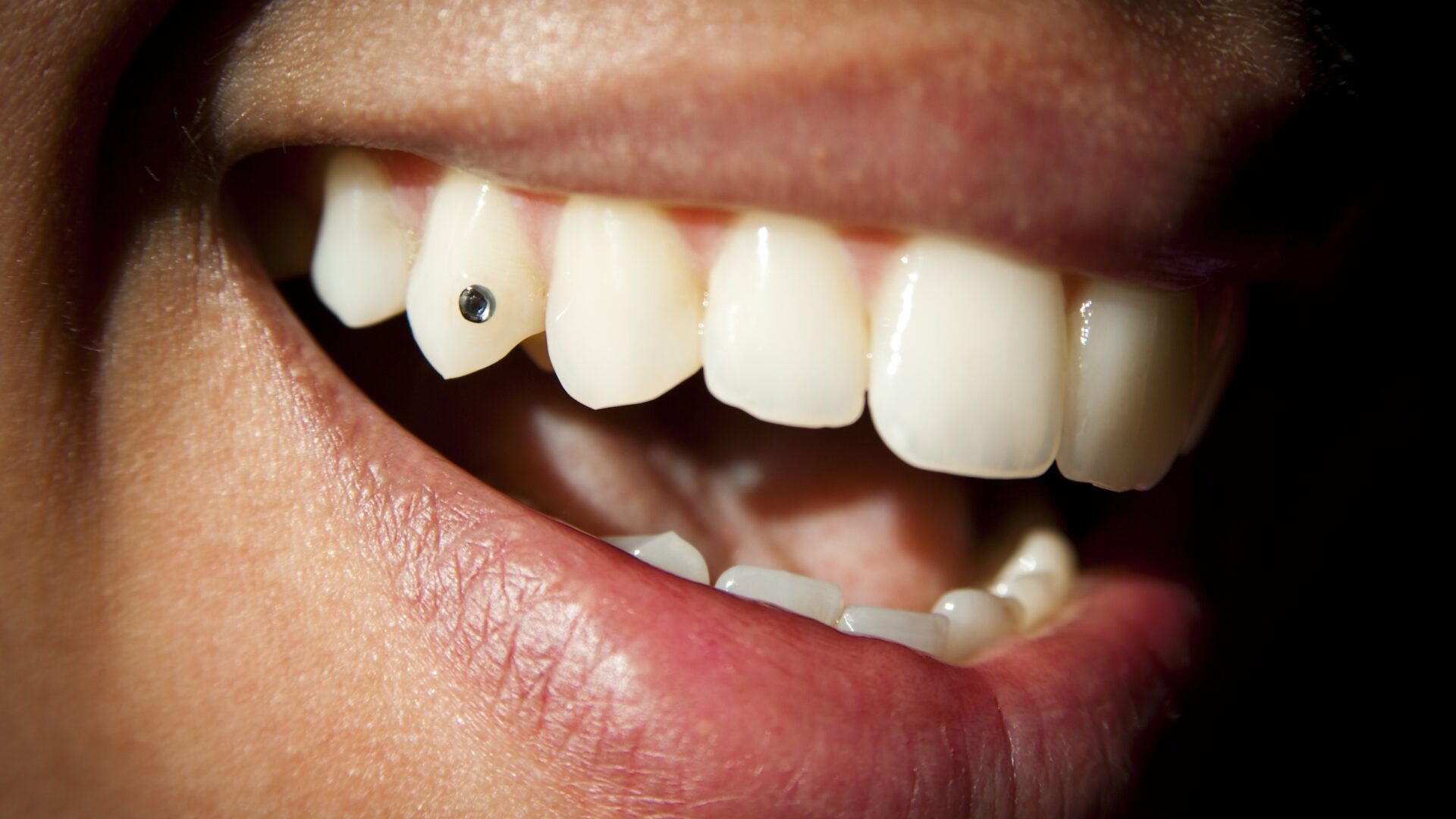 Get Your Teeth Blinged Out With Tooth Gems At GU Summit's Beauty Supply Store
The Girls United Summit will be in Atlanta on November 5, 2022.
Accessorizing an outfit with jewelry always adds the finishing touch one needs to make an outfit really pop off. At this year's Girls United Summit, we're switching things up and showcasing other ways to give your look that extra pizazz. If you've been dying to try out the tooth gems trend and you're attending the GU Summit, stop by the Beauty Village to bling out your teeth. Don't worry if you can't make it; you can still customize your teeth. No one has to rob the jewelry store and tell them to make you a tooth gem (grill) on our watch. 
If you're attending this year's GU Summit, we're hosting an immersive experience with many beauty-themed activations. We will have make-up bars, hair touch-ups, henna tattoos, nail art, fashion demos, hair demos, and interviews with beauty and fashion influencers and vendors at the Beauty Supply Store. Even if you're stopping by with your make-up, hair, and nails on point, the Beauty Village is a great opportunity to support Black-owned businesses and entrepreneurs in Atlanta. While you're perusing the Beauty Supply Store, now is the time to try out the tooth gems trend. 
For those that have had braces, you may be haunted by years of having metal in your mouth, but the tooth gems trend will not make you look like a brace face. With over 1.5 billion views on the tooth gems hashtag on TikTok, everyone wants in on this toothy trend. Tooth gems are typically one or a couple of multi-colored gemstones or diamonds bonded to your teeth. Think cooler than braces and less bulky than Grillz. 
The best thing about tooth gems is that they're semi-permanent, so no drilling is required. That means if you like the look of the tooth gems trend, you can keep them on for a while (upwards of six months to a year), but if they don't fit your aesthetic, you're not stuck with them on your teeth.
"An acidic solution (or etching gel) is placed on the tooth's surface, microscopically roughening the enamel, before the gemstone is bonded to it with an adhesive and curing lamp," Michael Apa, a New York City-based aesthetic dentist, told Allure. "The whole process only takes a matter of minutes and is painless, provided the gem is bonded to the surface of a healthy tooth." 
If you're wondering if this trend is safe, that depends on how well you take care of your teeth. It's recommended to get your tooth gem applied at a reputable establishment but if you want to try them at home or an event, make sure you're using a dentist-approved kit.
"Tooth gems can trap plaque and create places for stray food particles and harmful bacteria to hide," Dr. Brian Kantor, a New York City-based cosmetic dentist, told Allure. "Needless to say, keeping the gem clean and practicing good oral hygiene is essential if you want to avoid gum inflammation, decay, or other dental issues."
When cleaning your teeth, Dr. Apa recommends flossing like normal, but try to use a non-abrasive toothpaste and soft bristle sonic toothbrush. The risks are minimal if you take proper care of your teeth and the gemstone.
If you can't make it to the GU Summit, you can catch the live stream on ESSENCE Studios. For more information and to RSVP through our free registration, visit https://girlsunited.essence.com/gusummit2022/.
About Mia: Mia Uzzell is a culture documentarian covering Black womanhood with bylines in Glamour, Teen Vogue, Grazia USA, and more. You can keep up with her discourse surrounding the intersection of race and gender on Instagram @originalmiadiamond