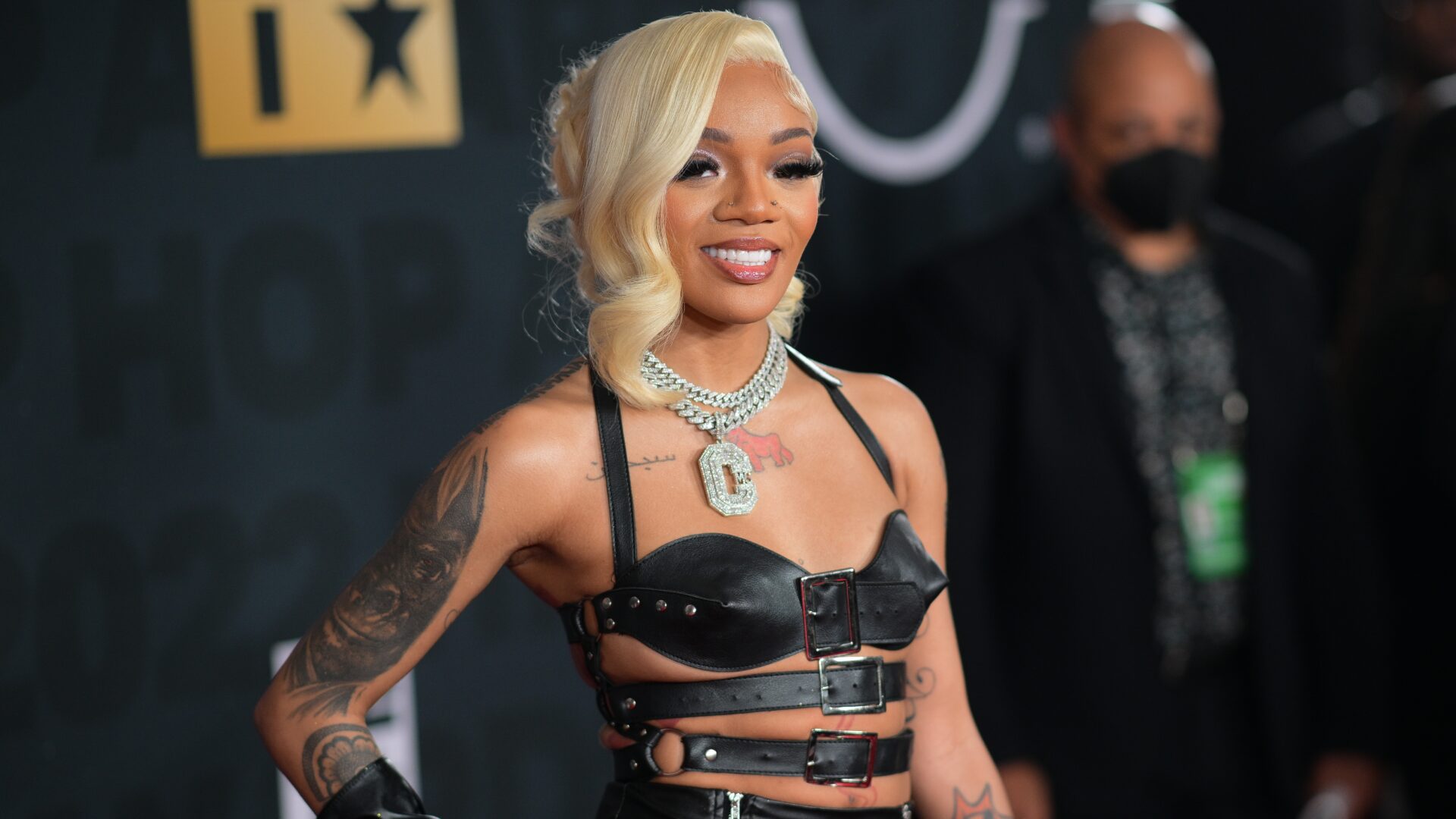 GloRilla Reveals That She Wasn't Paid For Hit Single "F.N.F. (Let's Go)"
The rapper dispelled allegations that she signed with CMG without producer HitKidd's approval.
"F.N.F. (Let's Go)" was undoubtedly the hit of summer 2022 – garnering nearly 25 million streams on Spotify and 46 million views on YouTube. The single was such a success that rappers Latto and JT jumped on the official remix, much to the delight of fans. It also led GloRilla to sign to Yo Gotti's record label CMG Records last July.
HitKidd, the song's producer, took to social media to call out GloRilla for signing the song to the label without his approval in a series of since-deleted tweets. 
"I told you and your manager everyday that we was in LA with Saweetie, that labels are going to try to sign you because of FNF so watch out. I also told you to let me know when labels reach out so we can be on the same page, but you still went and signed my song without telling me," he wrote, according to OkayPlayer. "I did my best to protect you and the girls. This is only a portion of what I've been through. I'm bringing light to this before word get out like I'm the bad guy. I'm a stand up guy and I stand on business and morals," he added.
GloRilla dispelled the allegations on social media, saying she hasn't earned any money from the song except for performing it during shows.
"I wrote every single lyric in every single song I ever put out and even after all this, I still got love for Hitkidd 'cause we came up together, even doe he been going behind my back ever since the song blew but dat's another story for another day," she wrote, according to OkayPlayer. "I just hate da fact he had to bring da business to social media when I could've been came out about the snake sh-t he been doing to me."
Furthermore, the Memphis rapper added that KitKidd allegedly signed away the rights to the song for $50,000 in the first week it was out. Performers not being paid for their work is common practice in the music industry, regardless of the genre. It is what leads many to re-record their own songs in order to own the masters to their work, reported NPR.
GloRilla has been on the rise since the release of her breakout single "F.N.F. (Let's Go)." She performed at the 2022 BET Awards and received an award for Best Breakthrough Artist. The rapper also recently put out songs such as "Blessed" and "Tomorrow 2" in collaboration with Cardi B.
About Kyra: Kyra Alessandrini is a news writer at Girls United and a freelance journalist. Her work has appeared in publications such as Time, The Hollywood Reporter, InStyle, and Elle. Born in New York and raised in Paris, France, she is passionate about culture, street photography, and travel.
Photo Credit: ATLANTA, GA – SEPTEMBER 30: Glorilla attends BET Hip Hop Awards 2022 on September 30, 2022 in Atlanta, Georgia.(Photo by Prince Williams/ Filmmagic)