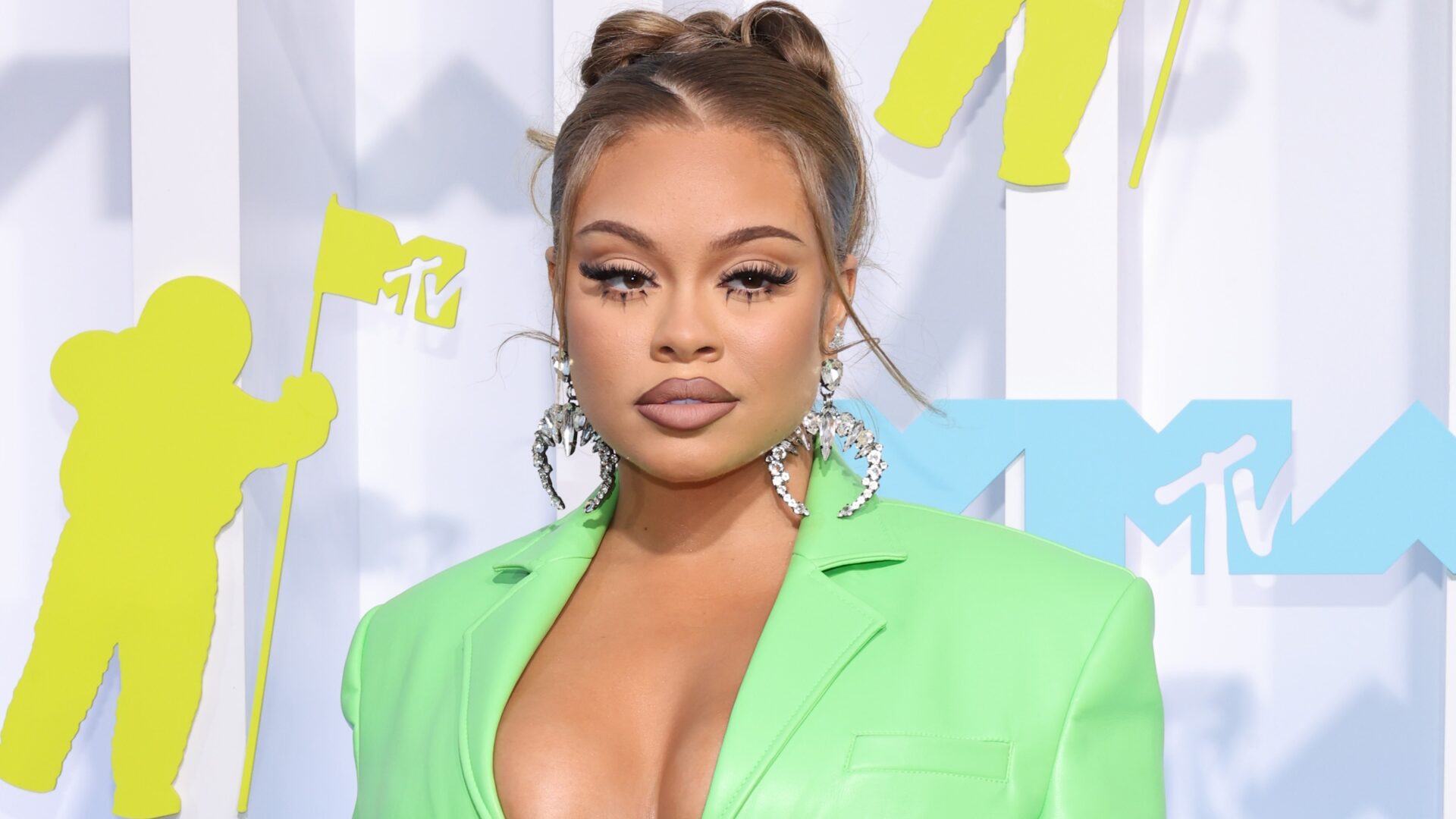 Latto Partners With Planned Parenthood To Support Abortion Rights
It isn't the first time the rapper used her platform to defend reproductive rights.
Latto is partnering with Planned Parenthood to support abortion rights following the overturning of Roe v. Wade. The "Muwop" rapper is using her platform to defend the right to choose and emphasize how minorities are particularly impacted by the Supreme Court ruling.
"We already know who's going to be hurt the most by these ridiculous abortion bans," Latto said in a statement, as reported by Complex. "Black women, Brown women, the LGBTQ+ community, and communities with low incomes. Because of this country's history of racism and discrimination, these folks already have a hard time getting the health care they need. We all deserve to be safe and it's every person's right to make decisions about their own bodies. As an artist, I want to use my platform to let these politicians know: My body is for no one to control, but me." 
"We've been privileged to have the support of many wonderful musical artists who are speaking out about the attacks on abortion," added Caren Spruch, the national director of Arts & Entertainment Engagement at Planned Parenthood Federation of America. "When a prominent artist like Latto uses their platform to amplify the need for reproductive rights for all, it's a very powerful moment. Latto's voice will do so much to inspire others to use their voices, too, and we are thrilled that she is speaking her truth. In this time of widespread loss of abortion access, the time for us all to speak up is now."
These past few months, Latto has used her platform to advocate for reproductive justice and the right to choose. "To be a woman in this industry is hard. And to be a woman right now in general is scary," she told Billboard. "It's a human right to control your own body. This is not just one person or group's fight; we should all be shouting how unjust this is and supporting the right for someone to decide what happens to their body. I want to see men supporting by protesting alongside women and voting for candidates that push forward our right of choice." She added, "'the time to act is now."
Latto has made her voice heard through her music as well. The Georgia-bred rapper recently released "Pussy," a track calling out the Supreme Court for overturning Roe v. Wade. The music video was nominated for Best Video for Good at the 2022 MTV VMAs, which was later awarded to Lizzo's "About Damn Time."
Photo Credit: NEWARK, NEW JERSEY – AUGUST 28: Latto attends the 2022 MTV VMAs at Prudential Center on August 28, 2022 in Newark, New Jersey. (Photo by Cindy Ord/WireImage)
About Kyra: Kyra Alessandrini is a news writer at Girls United and a freelance journalist. Her work has appeared in publications such as Time, The Hollywood Reporter, InStyle, and Elle. Born in New York and raised in Paris, France, she is passionate about culture, street photography, and travel.