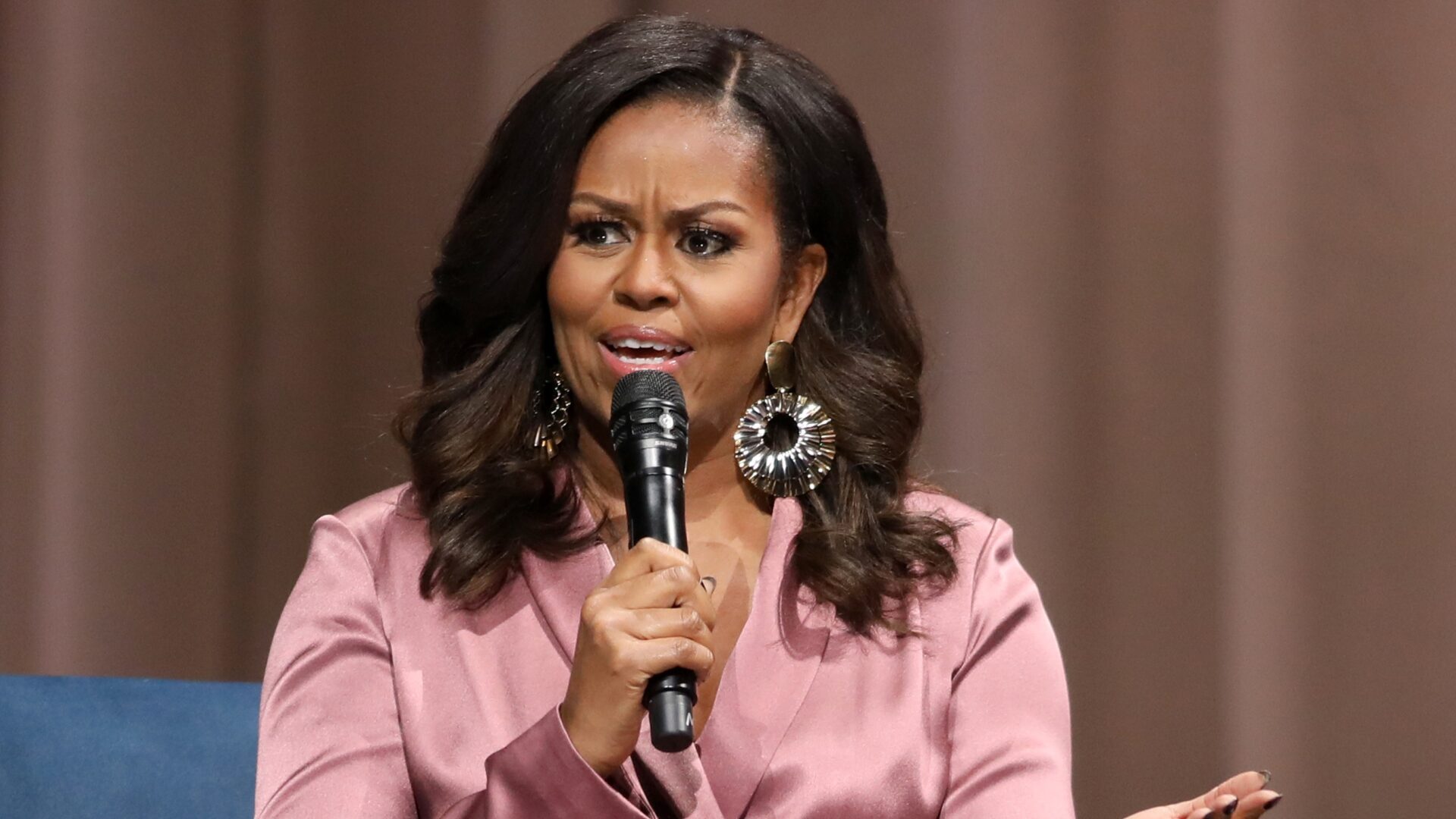 Michelle Obama Responds To 'Horrifying Decision' Of Roe V. Wade Overturn
Former POTUS Barack Obama and 'RuPaul's Drag Race' star Shea Coulee also shared their thoughts.
Many are speaking out in response to The Supreme Court's decision to overturn Roe v. Wade, which takes away the constitutional right to abortion after nearly 50 years. This will lead to all but total bans on the procedure in about half of the states, according to The New York Times.  
As reported by The 19th News, with this decision, states now have the right to ban or otherwise heavily restrict abortion if it is not protected by their state constitutions.
Amongst the politicians, influencers, activists, and public figures that are speaking out include former First Lady Michelle Obama. The former FLOTUS posted a statement regarding the outcome on her Instagram page, captioned "My thoughts on the Supreme Court's decision to overturn Roe v. Wade."
"This horrifying decision will have devastating consequences, and it must be a wake-up call, especially to the young people who will bear its burden," she wrote. "I know this is not the future you choose for your generation – but if you give up now, you will inherit a company that does not resemble you or any of the values you believe in."
Co-host of #OkayNowListen and #GetYouAMe Scottie Beam also posted on her Instagram page, saying "Be prepared for more suicides, thanks to overturning Roe v. Wade,"  and, "Be prepared to see more women dying from illegal abortions."  Beam's former Black Girl Podcast co-host Gia Peppers also chimed in on Twitter by sharing her thoughts on how "disgusted" and "terrified" she felt amidst the news. "I'm so scared for what this means for little Black girls and grown Black women, especially."
RuPaul's Drag Race All Stars contestant Shea Couleé responded to the outcome via Twitter.  "Roe V Wade being overturned by the Supreme Court is so disgusting. I am so ashamed of the direction that this country is going. This blatant hate for women's rights is so unbelievably concerning and heartbreaking," Couleé said. "This is so f*cked. This feels like a bad episode of Black Mirror," added former RuPaul's Drag Race winner Bob The Drag Queen.
Our former and forever POTUS Barack Obama echoed the sentiments of his wife Michelle in regards to the recent decision on his Twitter page. "Today, the Supreme Court not only reversed nearly 50 years of precedent, it relegated the most intensely personal decision someone can make to the whims of politicians and ideologues—attacking the essential freedoms of millions of Americans," he said.
Both of the Obamas encourage individuals who are disappointed or upset with the outcome to join forces with organizations who have been on the front lines of reproductive justice issues, such as Planned Parenthood, The United State of Women, and others – along with making sure your voice is heard through the voting polls in upcoming local elections. 
Photo Credit: Photo by Angel Marchini/SOPA Images/LightRocket via Getty Images