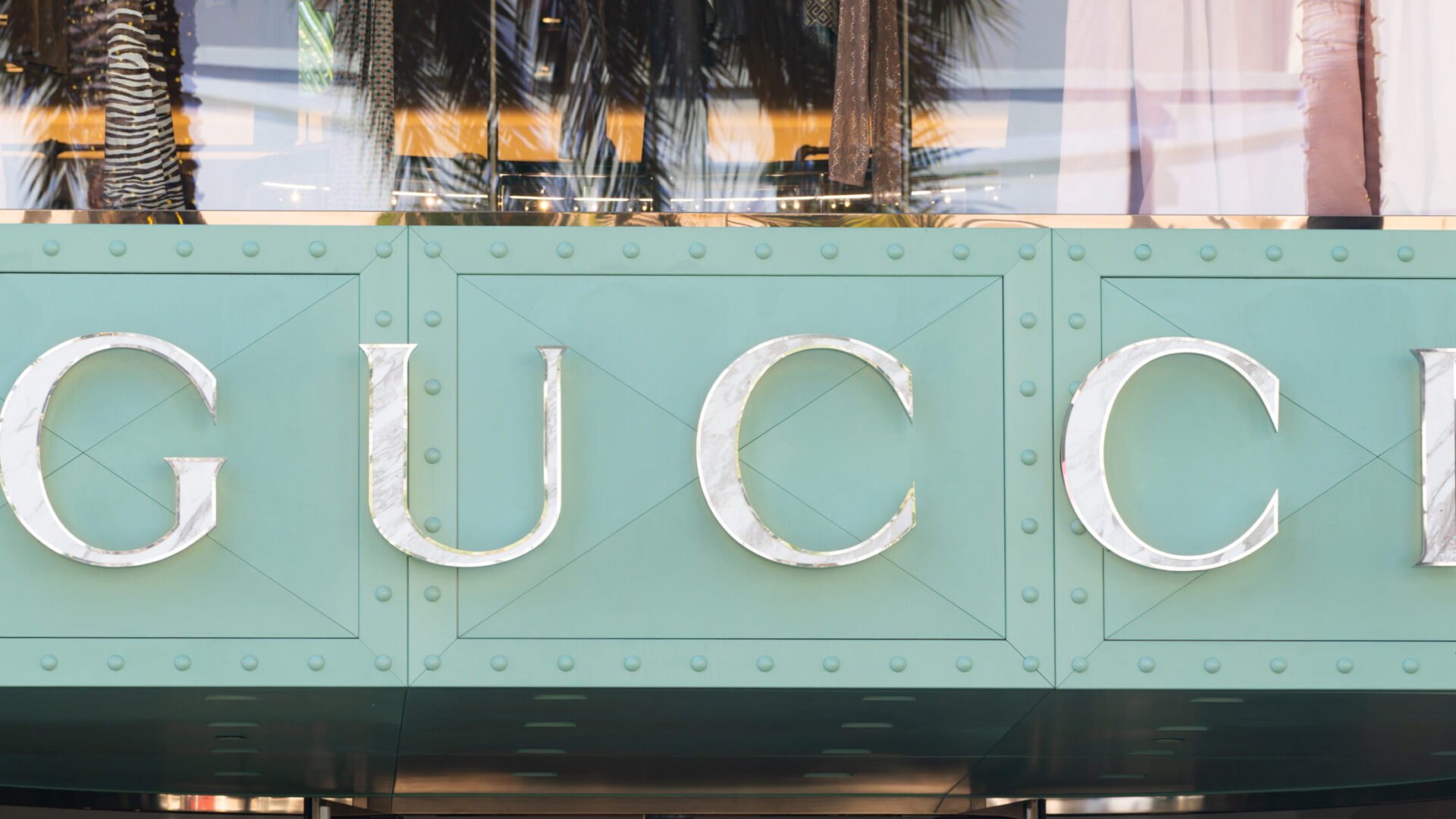 Gucci Will Reimburse U.S. Employees Who Must Travel For Safe Abortions
The fashion house is one of the latest brands to publicly support reproductive rights.
Italian luxury house Gucci spoke out in favor of abortion as the future of reproductive rights becomes uncertain in the United States. 
The brand announced in a statement that it will reimburse employees who travel outside of their home state to get an abortion. "Gucci is committed to ensuring its employees in the U.S. have the support, protection, and resources needed in the wake of future action that may restrict access to critical health care," the company also said.
On May 2, a Supreme Court document indicating that Roe v. Wade would be overturned was leaked to Politico. Since 1973, Roe v. Wade has protected the right to have an abortion without goverment interference.
"At this critical moment for reproductive rights in the United States – with a pending Supreme Court decision that would affect the lives of millions of people – the fight for gender equality has never been more urgent. Gucci remains steadfast in its belief in freedom of expression, freedom of identity, and freedom of choice," Gucci said in a statement. "Defending these principles means upholding the belief that access to reproductive health care is a fundamental human right."
Gucci is taking action with the help of its nonprofit, Chime for Change. The organization was founded with the help of Beyoncé and Salma Hayek in 2013 to help fight for gender equality. Since its inception, Chime for Change has raised over 19 million dollars to support gender equality projects and advocacy in 89 countries. It estimates having helped over 630,000 girls and women around the world so far.
Gucci isn't the only company to have spoken out about reproductive rights in the United States. On May 4, Levi Strauss & Co. issued a similar statement saying it will reimburse healthcare-related travel expenses, which includes abortion.
"Further restricting or criminalizing access will jeopardize that progress and disproportionately affect women of color, putting their well-being at risk and impeding diverse hiring pipelines," the company said in a statement. "Women in some states would have fewer rights than women in others, and our country would be consigned to a more unjust and inequitable future." The company also vowed to support national paid family and medical leave, protect its pregnant workers and strive towards gender and racial equity.
Other brands like Mejuri, Mother Denim and the razor brand Billie have expressed their support for reproductive rights and access to abortion, according to WWD.
"We stand in solidarity with every individual's right to choose. Yesterday, today and tomorrow," Mejuri wrote on Instagram.