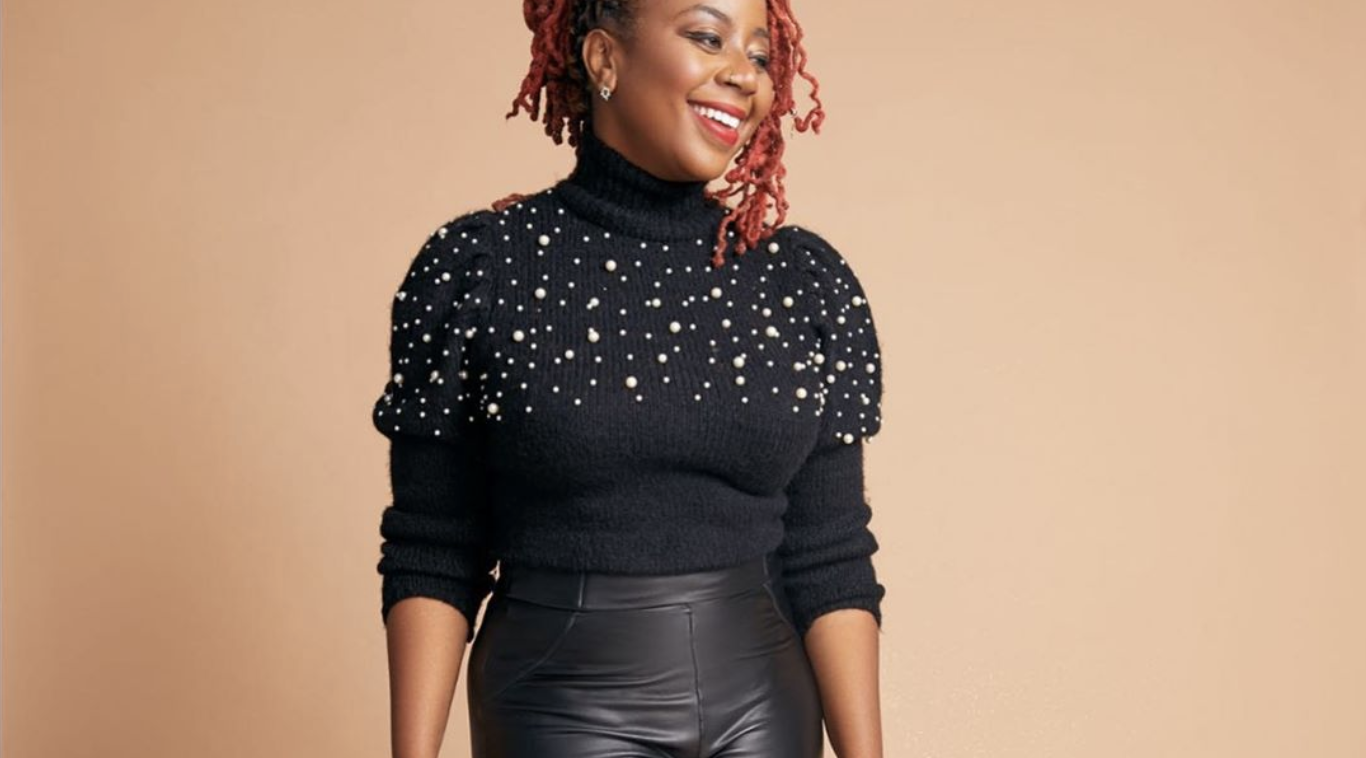 Slutty Vegan's Pinky Cole Speaks Out Against Claims That She Is Anti-Police
"I will always stand with my community."
Pinky Cole is the owner of Slutty Vegan, the plant-based restaurant and brand that's taken Atlanta—and the world—by storm. Famous clientele includes Tyler Perry, Jazze Pha, and Usher, and patrons off all kinds line up to taste Cole's healthy spin on burgers and fries. Recently, after announcing that she would no longer be serving police officers for free, the restauranteur has been facing online attacks from those who believe she is anti-police.
She won't be shaken though.
"The best feeling in the world is to know that I can go to sleep at night with my conscience clear," Cole says to GU. "I know what I represent as a Black woman, I know what my company represents and stands for, I know what we've done in the community, publicly and privately, and I know who we are."
In January 2020, Cole first announced she wanted to support essential workers, including firefighters, hospital workers, workers at senior citizen homes, and police officers, by providing them with free meals.
"I have a foundation called the Pinky Cole Foundation, so it's always in rotation," Cole shares. She noted that this was months before the death of George Floyd, and was more about addressing the COVID-19 crisis, and uplifting the community that has been gracious to her since she launched her business in 2018. "It's my responsibility as a business owner in an urban community to really give back, and I've been doing that," Cole says.
When asked about her decision to serve essential workers for free, she says she wanted to be of service as regularly as possible, yet media failed to share the story detailing her positive strides. "We put a press release out to talk about our initiative, and nobody picked that story up," she says.
When it did begin to circulate, George Floyd had been killed, making her community-focused effort appear to support police officers' behavior. This could not be further from her truth though.
"Now, I will say, all police aren't bad," she said. "But there is an issue with policing that needs to be addressed."
However, Cole is not anti-police, either.
"I want to make it very clear that I'm not anti-police," she says emphatically. "At the moment at which everything was happening, it was the right move as CEO to make sure I stand with the community and the civil unrest that's happening in our world as it relates to Black men."
Cole wants it to be known that the everyday people who helped build her business will always have her heart.
"I will always stand with my community," she says. "No matter what, I will always do that. I won't waver on that."
Keep up with Cole by following her on Instagram.
Photo credit: Instagram