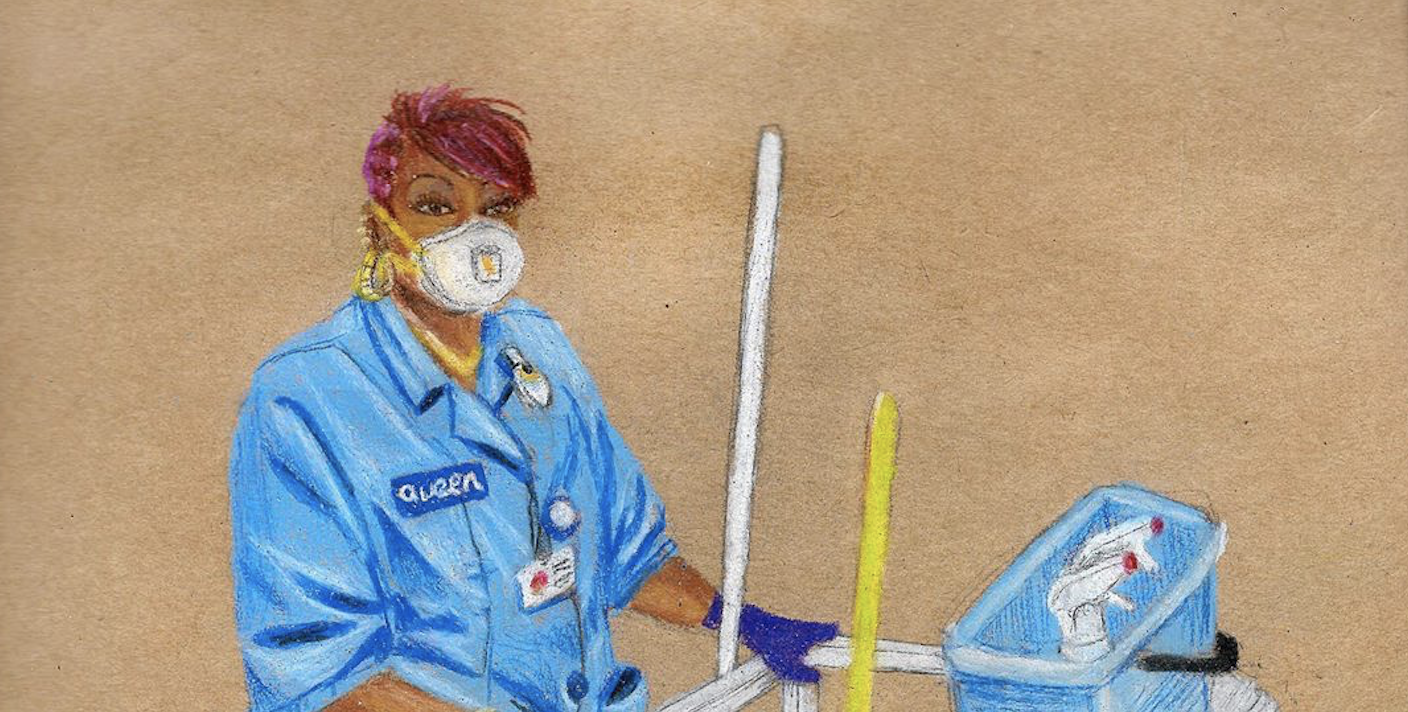 This Portrait Series Honors Essential Workers
They deserve our respect.
Essential workers are the true heroes of this time— although they didn't ask to be and had no idea that a global pandemic would alter the course of their relationship with work. Nurses, store employees, public transit workers, and EMTs have risen to the occasion to ensure that everyone is able to get what they need during the COVID-19 outbreak. One artist, a New York-based Black woman named Aya Brown, has been documenting the Black women on the frontlines.
Brown is best known for her color pencil portraits. In 2019, she collaborated with the fashion brand MadeMe on a collection that touched on what it's like to be Black and openly queer. Brown's work is imbued with purpose, as she tends to use her work to highlight societal issues, such as the Black maternal mortality rate. This time around, she's paying homage to the women who are risking their lives, so that we can continue to push forward during this unexpected era.
As reported by the New York Times, 33 percent of women with jobs are essential workers. The same data showed that 52 percent of all essential workers are women and that the majority of them are social workers, health care professionals, or critical retail workers. Race ties into this breakdown as well — American Progress shared statistics that revealed nearly 33 percent of all home health aides and nursing assistants are Black women.
In addition to serving the public, these same women also have families. So after their shifts at work are done, they must go home and serve once more. Essential workers are continuously and selflessly tending to the needs of others, which is something that Black women have always done.
"BIG LOVE AND PROTECTION TO ALL THE HEALTHCARE WORKERS," Brown wrote in the caption of the first portrait from the series. "BIG THANK YOU. BIG RESPECT…I HOPE EVERYONE IS BEING RESPONSIBLE, STAYING SAFE AND POSITIVE."
We salute Brown for using her voice to shine a light on the brave women who are keeping America together during this pandemic.
Check out more of her portraits below.
Be sure to follow Aya on Instagram.
Photo credit: Aya Brown