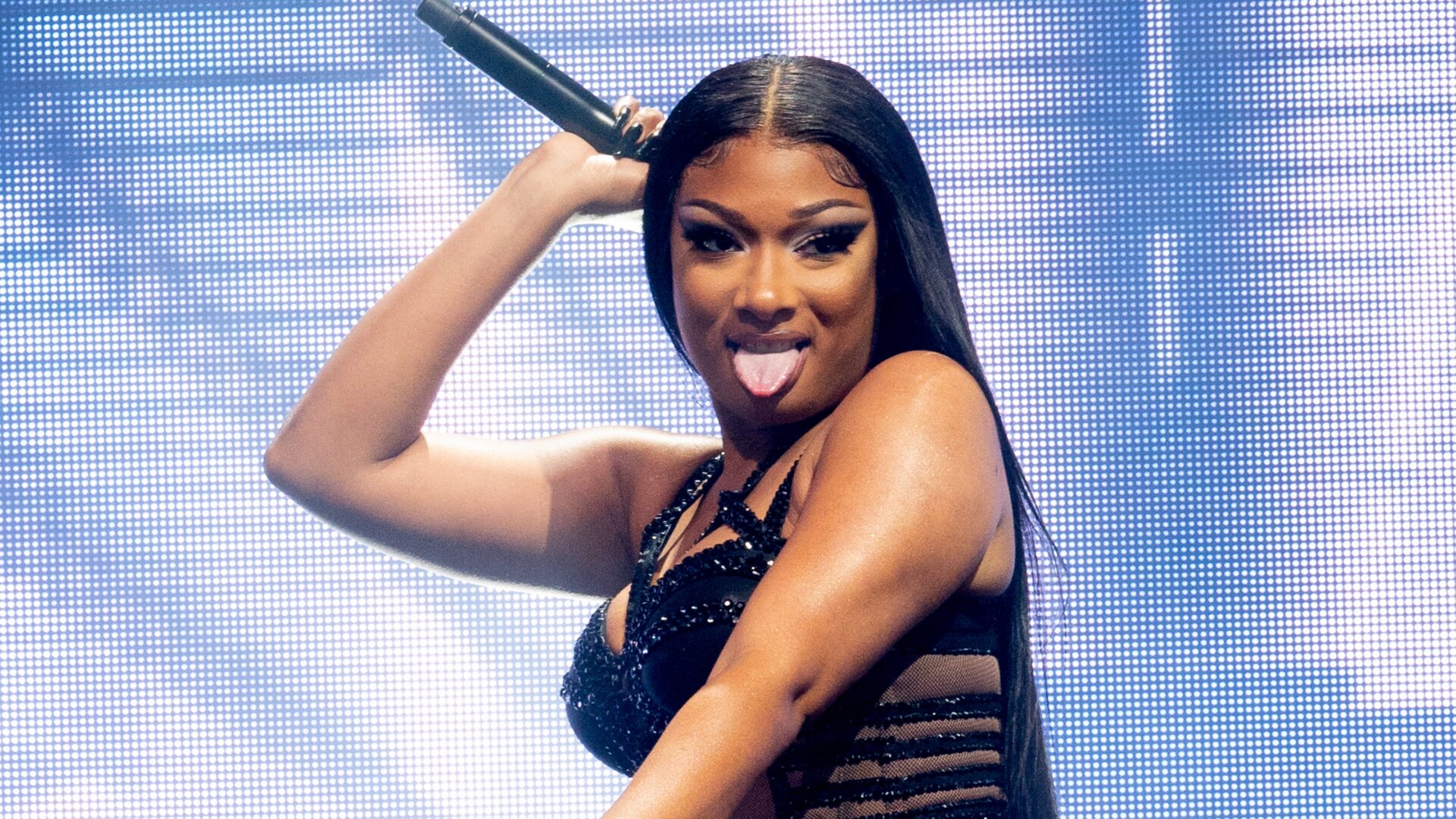 Erykah Badu Invited By Megan Thee Stallion To 'Cut Up' On Stage During Switzerland Performance
The 'Tyrone' singer gave Megan and the audience a show to remember.
Someone better call Tyrone because Erykah Badu is channeling her inner hot girl!
Last week, rapper Megan Thee Stallion and singer-songwriter Erykah Badu performed at Gurtenfestival in Switzerland. Although they had sets planned one after the other, it didn't keep them from being on stage together. Once Badu's performance was over and Megan's started, they walked up to the stage and surprised the crowd with an impromptu dance break. Megan cheered her on before joining her.
Badu, 51, walked up on stage and tossed her jacket off as Megan welcomed her. Dressed in a simple white tee, denim shorts, and a red bandana, the neo-soul singer started twerking to Megan's song, "Kitty Kat." Megan Thee Stallion looked visibly impressed and decided to twerk alongside her. Badu concluded her dance by doing the splits.
"When I tell yallll my girl Erykah Badu shocked thee sh*t outta me," wrote Megan Thee Stallion on Instagram. The 27-year-old rapper posted a video of Badu's dancing on Instagram and referenced them being both from Texas. "I did not know she was bout to get up here and cut up like this in Switzerland. Real mf Texas sh!t Real mf hot girl sh!t." In addition to Megan and Badu, other artists present at Gurtenfestival included the Black Eyed Peas, The Chemical Brothers, Anitta, and Seeed.
On social media, Erykah Badu reacted to her appearance during Megan's set by sharing multiple photographs taken during the performance in her Instagram story. The four-time Grammy winner surprised her fans, as she doesn't often share her dancing skills on stage or with her fans.
"Yaaaaassssss!!!!!!," commented Taraji P. Henson, under Megan's post. "The baddest to ever do it," wrote Badu's daughter, Puma Curry. "No one else can get this side of Ms. Badu! Iconic!!!" also commented content creator AmbersCloset.