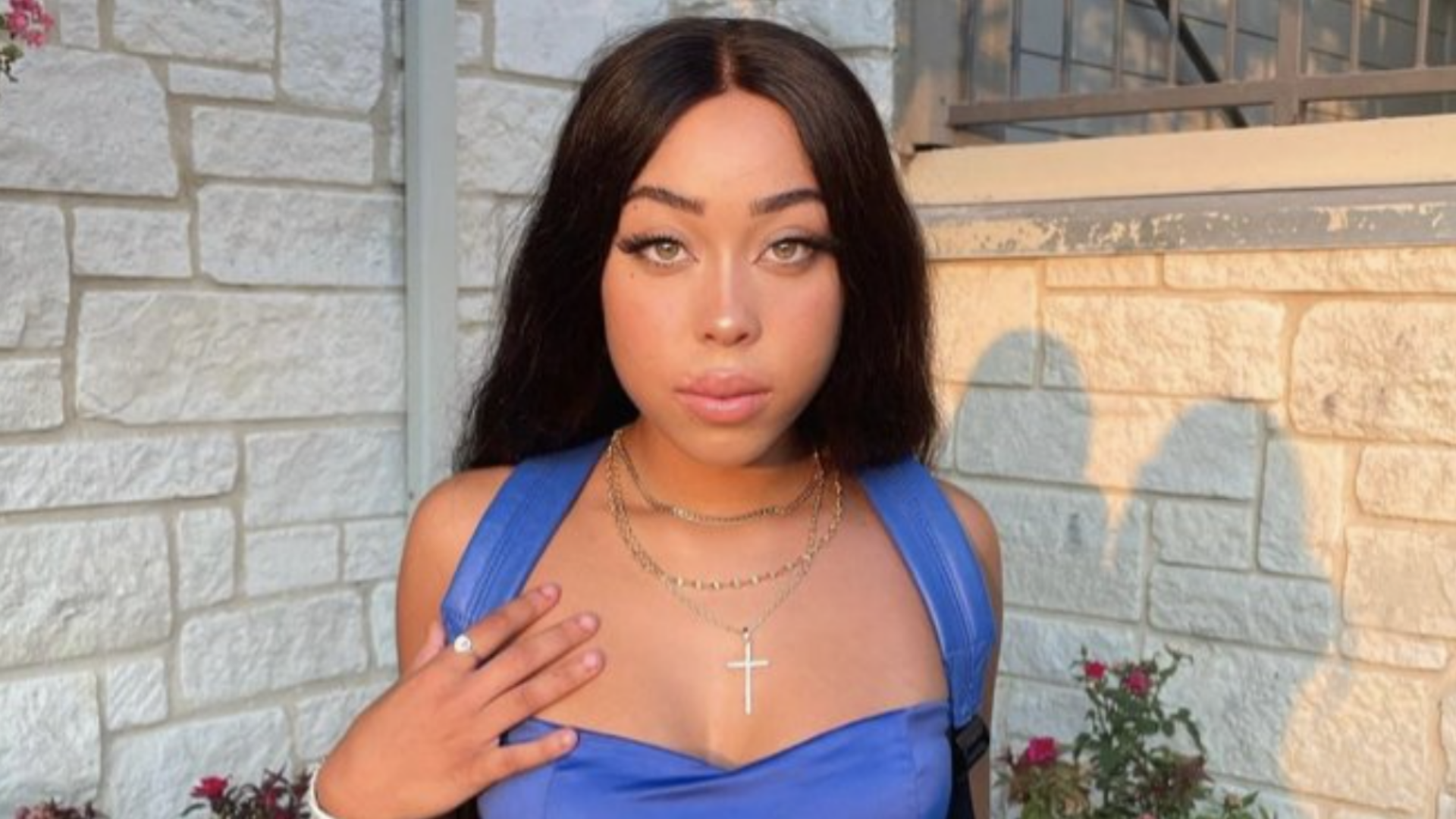 Erykah Badu's Daughter, Puma Curry, Gets Alicia Keys' Approval For 'If I Ain't Got You' Cover
The Grammy-winning singer took to TikTok to react.
Erykah Badu's daughter Puma Curry has some serious vocal cords. The 17-year-old regularly posts song covers from Rihanna's "Stay" to Princess Tiana's "Almost There" from Disney's The Princess And The Frog. For one of her latest covers, she decided to perform Alicia Keys' 2003 hit, "If I Ain't Got You," and the original singer was impressed to say the least.
Keys dueted Curry's video and reacted to the cover. She took in every note and praised the teenager's vocal skills, saying "sing!" and "swag" with an approving smile. Badu's daughter quickly commented under Key's video, writing "love you ma". Keys replied, "big love".
Puma Sabti Curry is the daughter of Erykah Badu, a four-time Grammy award-winning artist. Talent seems to run in the family as it isn't Puma Curry's first time displaying her singing skills. In February 2020, Badu and her daughter both performed together on "Good Morning Texas" to sing "All The Joy" by Moonchild.
Want more Puma Curry? Check out her rendition of her mother's song "Green Eyes."
It's no surprise that Keys would choose to spotlight Puma Curry's talent. Her oldest son Egypt, whom she shares with husband Swizz Beatz, also has a passion for music. In 2019, the now 11-year-old performed "Raise A Man" with Keys at the iHeart Music Awards. Keys regularly posts videos of her son playing the piano on Instagram and young Egypt is proving to be a prodigy in the making.
Watch Alicia Keys' reaction to Puma Curry's rendition of "If I Ain't Got You" below:
Photo Credit: Photo by James Devaney/GC Images & Twitter @SOHH