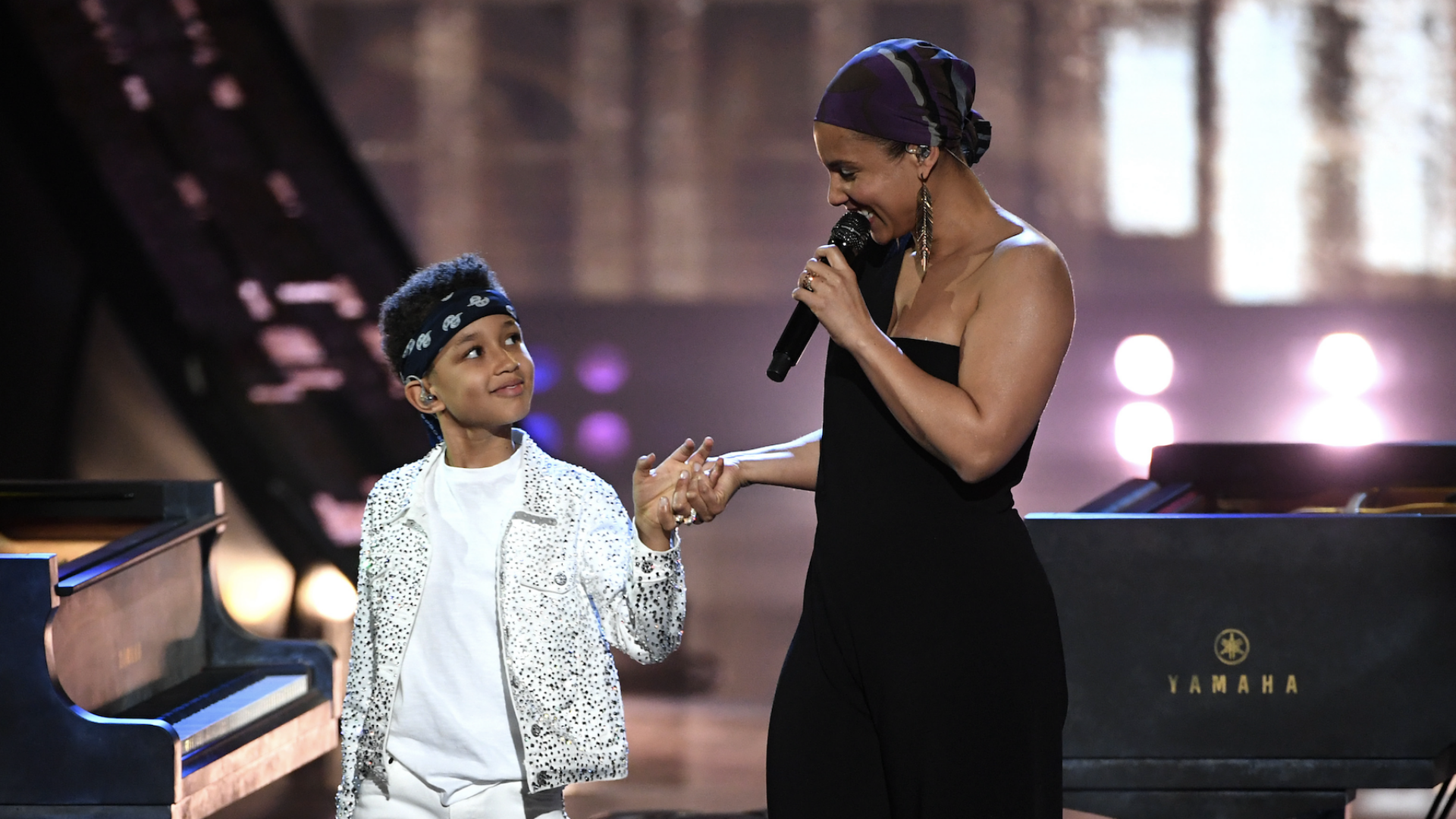 Alicia Keys And Swizz Beatz's Son Is A Piano Prodigy
We're excited to see where his talent takes him.
Alicia Keys And Swizz Beatz's son is following in his parents footsteps. At just 11 years-old, Egypt's talent for music is impressive. 
In an episode of YouTube's Originals docuseries Noted: Alicia Keys The Untold Story, Keys shared that her son started playing the piano at four years old. She also said she often finds herself in awe at her son's sensibility towards music. "He has an ear that's really really special," she said. 
Egypt joined his mother on stage during the 2019 iHeartRadio Music Awards. He accompanied Keys on the piano as she sang "Raise a Man". In an interview with PEOPLE, the singer and songwriter reminisced about this special evening. "That moment was the first time that he performed with me on stage, and I remember being completely so wrapped up in him being okay because I asked him to do it," she said. Keys also shared that Egypt eventually accepted after some hesitation. "I was so nervous for him that I remember at midnight the night before the show, I realized I hadn't even practiced," she told PEOPLE. "I remember all of this and I'm sitting there watching it with him and just…how I feel about him and seeing his growth and watching him go on stage and just completely own — it just hit me like a ton of bricks."
Watch Brandy's daughter, Syrai, cover one of her mom's classic songs.
Both Keys and her husband often share snippets of Egypt playing the piano and singing at home. In April 2021, Keys shared a video of her son and her performing together the 1983 hit "Sweet Dreams (Are Made of This)." "He is making magic," she wrote in the caption. Egypt also seems to have a talent for songwriting. Swizz Beatz shared a video of his son performing his song "Super-boy", which he wrote at just 6-years-old.
Alicia Keys and Swizz Beatz also share another child together. Genesis, 6, who also displays incredible talent. In June 2020, he helped photograph his mother for the cover of InStyle magazine's July issue.
We can't wait to see where Egypt and Genesis' artistic talents will lead them!