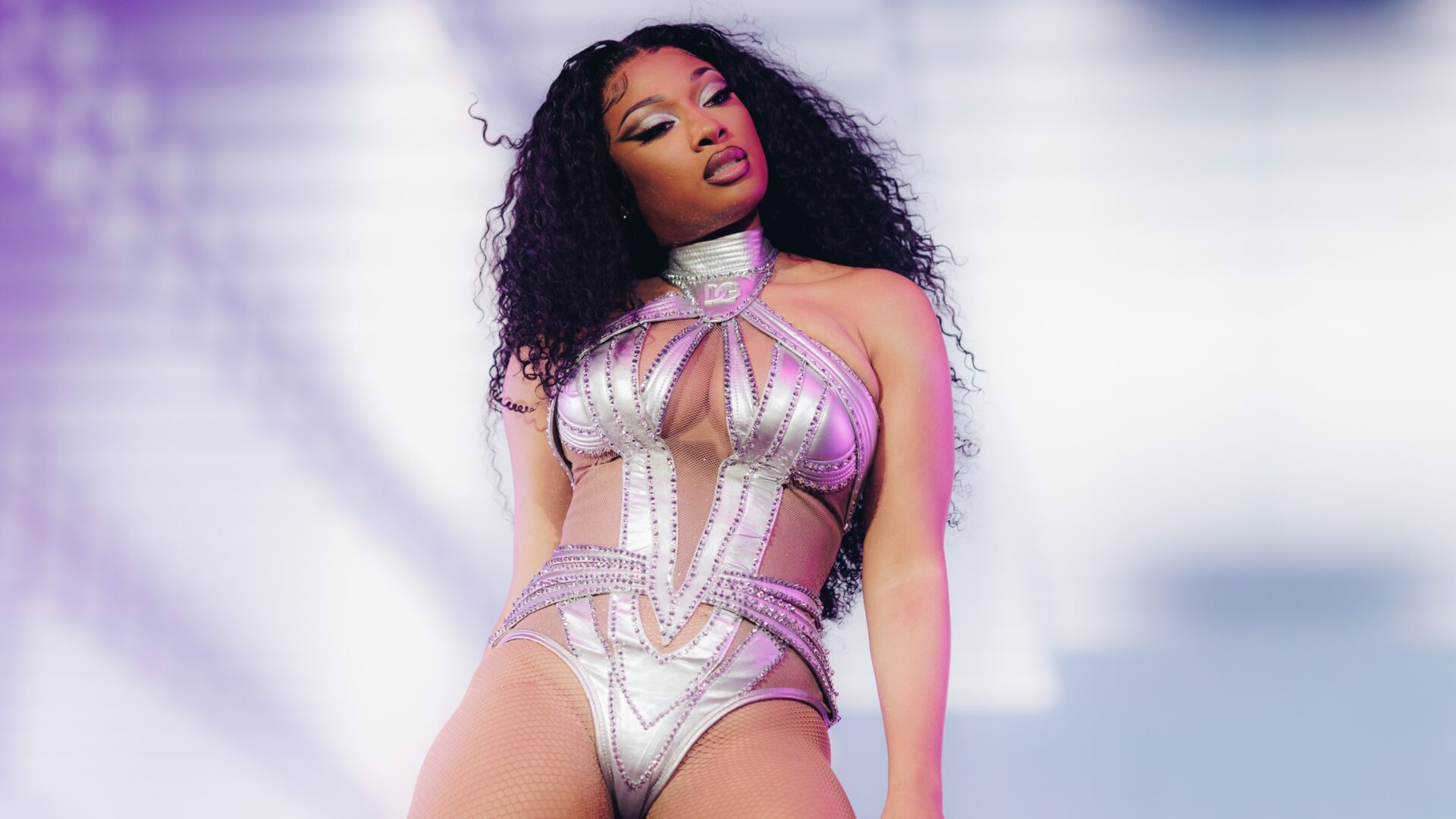 Megan Thee Stallion Debuts New Song At Coachella
The rapper gave her fans a performance to be remembered for her Coachella debut.
Talk about some real hot girl sh–t! Megan Thee Stallion made her official Coachella debut this weekend. For the occasion, which she refers to as "hottiechella", the 27-year-old rapper performed a brand new song to the delight of her fans.
"I got this song that I recorded and every time I play it for a woman they start jumping and clapping," she tweeted ahead of her performance. "I think I wanna perform it at Coachella for the first time before I actually drop it."
On stage, Megan Thee Stallion introduced the track by saying it is "very motherf**ing personal" before dedicating it "to whom it may the f*ck concern." The song remains untitled and samples the 90s hit "Freek'n You" by Jodeci, Raekwon, and Ghostface Killah, according to Pitchfork.
The rapper brought her fiery energy and gave the crowd a performance to be remembered. "Ladies, love yourself cause' this sh–t could get ugly," she rapped in the new unreleased song. "That's why it's fuck n****s, get money. And I don't give a fuck if that n***a leave tonight, because n***a that dick don't run me."
Megan Thee Stallion lit up the crowd with the song's chorus, during which she repeated "d*ck don't run me, I run d–ck." The line has stuck with her fans on social media. The 27-year-old ended her performance with the line "you's a b**ch," which was broadcast across the festival's screens, according to Billboard.
Megan Thee Stallion also performed songs such as "Body," Cardi B collaboration "WAP," Grammy award-winning "Savage," and her latest with Dua Lipa "Sweetest Pie" while on stage. After seeing positive reactions to the song from her fans, the rapper teased that she may choose to release it soon.
"I performed a snippet of my unreleased song at Coachella last night," Megan Thee Stallion wrote in an Instagram caption. "I see y'all saying y'all want it … maybe I should just gone head release this." The rapper may very well drop her new song before next weekend, as she is set to give a second performance at Coachella Weekend 2. "Wondering if I should drop this before I perform at Coachella next weekend," Megan The Stallion wrote in another Instagram post.
The song and her performance give us a glimpse of what we can expect from Megan The Stallion's next album. "I feel like [my new album] will be aggressive," she previously told Essence. "I feel like this project is definitely something very well thought out. This project is me talking my sh–, getting back comfortable with myself, getting back to the Megan that was on the come-up."  Saying that we can't wait would be an understatement.
Photo Credit: Photo by Rich Fury/Getty Images for Coachella