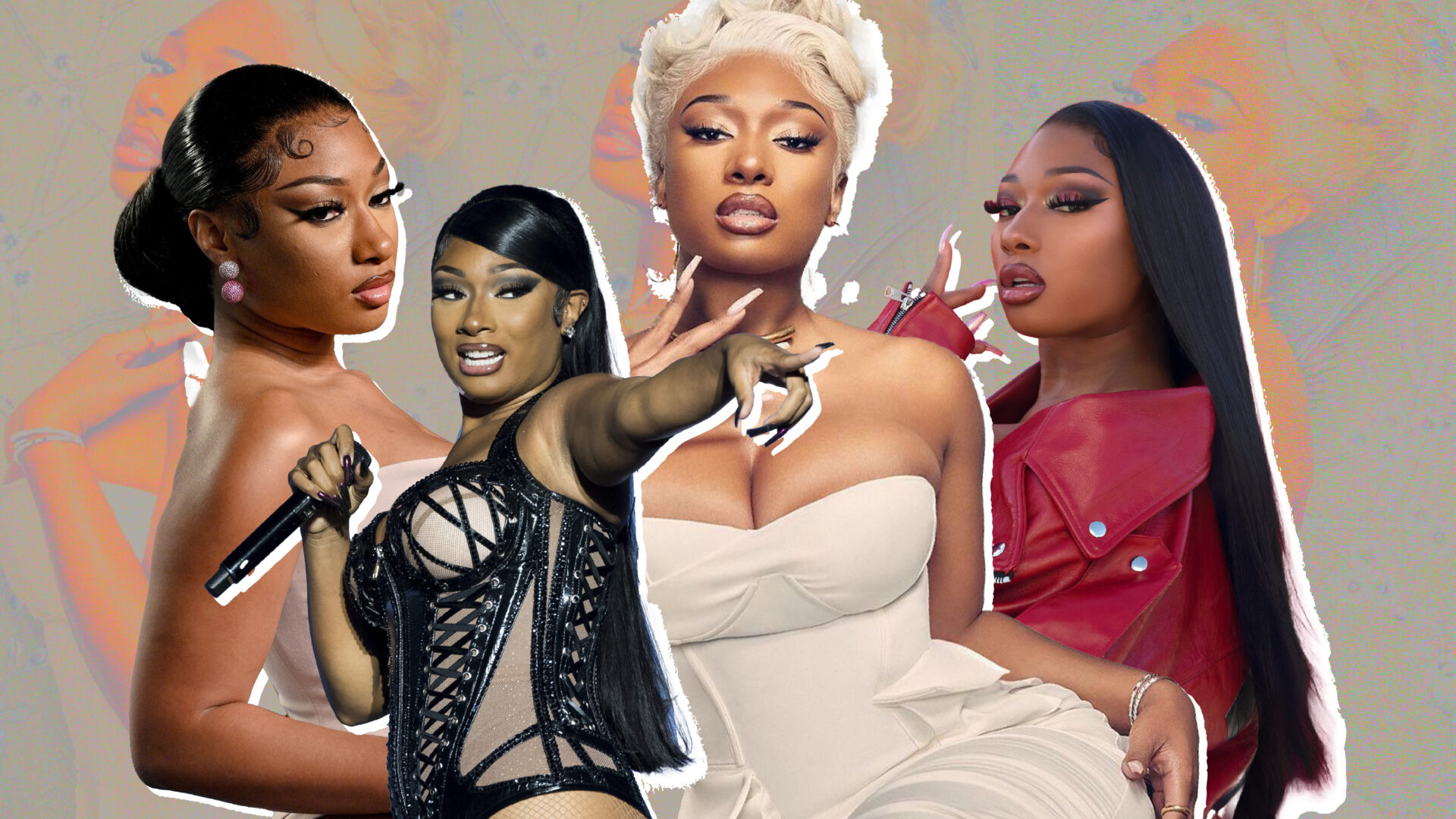 Dear Megan Thee Stallion, It'll Always Be 'Real Hot Girl Sh-t'
The Houston hottie made her mark
In 2018, I scrolled on Instagram and came across an interview with a girl wearing jean shorts, a Houston Rockets red top, and matching cap. I didn't think much of it until I heard her say, "Let's be clear I quit f-cking on my old n-ggas last year/This p-ssy ain't even in your bracket/ Rich b-tch problems, I'm a LV addict/ Walk in and I take your n-gga, automatic."
Her captivating voice instantly caught my attention, as if she commanded my room. At that moment, I couldn't stop playing that verse in my head. As I scrolled through Youtube, I stumbled upon her iconic Houston Cypher from 2016, where she oozed sex appeal, conviction, and a smooth flow. With a southern twang like Trina matched with raunchy yet dauntless lyrics like Lil' Kim, it was evident that Megan Thee Stallion would be a household name.
There was a void in music prior to the Houston native stepping on the scene. With Cardi B trailblazing the charts from the east, the south hadn't had major representation since Diamond and Princess from Crime Mob, Missy Elliot, and of course, Trina. Still, there wasn't anyone delegated to my generation.
Seeing Megan in that Instagram clip, it felt like I had someone who I could resonate with. Someone close to my age who came from the roots that I had. I fell into a rabbit hole watching numerous freestyles outside of her car and turning up to her Make It Hot mixtape from 2017, studying how she could create such clever punchlines. Although, one freestyle shut down the internet for weeks, showing promise of an extensive rap career.
Read 'The South Got Something To Say: A Meditation On Southern Rappers'
The "Stalli Freestyle" solidified that Megan wasn't afraid to challenge the fragile male ego, but create intimidation in her verses. "Boy, You know your b-tch is not f-ckin' with Megan/ Your n-gga not even f-ckin' you naked/ He put the tip in, and then you start complainin'/ If I get on it I own it and take it," she spits.
At that point, I knew I wanted to see more of her and tell everybody that this girl was the next femcee on the rise. With the release of her 2018 mixtape Tina Snow, the whole nation enraptured into a hottie phenomenon.
I blasted this tape daily in my dorm room at Clark Atlanta University, trying to memorize lines to perform "Freak Nasty" in the mirror-I knew we had something special. In 2019, the whole world hopped on this wave of Stallion energy through her song "Big Ole Freak." The sexy yet hardcore track that took over the world and forever changed her life (and mine).
"Ain't nobody freak like me/ Give ya what you need like me/ Ain't nobody got on they tip, tip toes and rode to the tip like me," she rapped. It was refreshing to hear and see a Black woman own her sensuality and dare to marry that with slick lyrics. She was born to be unstoppable.
I couldn't walk around campus without hearing this song at every party, late-night cafeteria visit, or even singing from my little sister (a fellow stallion stan). On top of the music making waves, everybody wanted to be a Stallion, including me, even if I was only five feet and two inches tall.
She embodied the spirit of the fun homegirl you met in college. The type of girl who got the parties started the moment she walked in. With her background as an HBCU student, it made sense as to why her hustle felt so close to home. In every school, there's a Megan. Women who are focused on getting their education, pursuing music simultaneously, and bypassing unbelievers with the typical discouraging line, " the music thing won't happen overnight." For Megan, it may not have happened overnight, but her virality did skyrocket instantaneously.
Read 'In 'Traumazine,' Megan Thee Stallion Gifts Us With Vulnerability'
The grind for our beloved Stallion was far from easy as we watched her build a brand from the ground up being student by day, and performer at night. By December 2021, she received her degree in Health Administration from Texas Southern University and the key to the City of Houston during her graduation weekend.
Read 'Megan Thee Stallion Has Revealed Her College Graduation Date'
As I watched her journey, I couldn't help but feel so proud of everything she accomplished in such a short amount of time. Megan had all of us wanting to "drive the boat," and every two seconds I couldn't stop saying her signature "Ah" adlib. Through heartaches and major loss, from the deaths of her mother, father and grandmother to constant battles with her label, she still persevered giving fans a plethora of content from performances to brand deals.
Read 'Megan Thee Stallion Is On Her Way To Mogul Status With These Major Brand Deals Under Her Belt'
Fast forward to 2023, and Megan Thee Stallion has become a household name. She's led a movement for women and femmes to gratify with who they are despite all their flaws. She's been able to make a mark for southern rappers by winning Grammys, trademarked sayings and even heading toward mogul status in under seven years.
With all of these accomplishments and wins, Megan became the people's champ in my eyes until a change of events. As she's succeeded and reached higher heights in the culture, unfortunately, she'd become a victim of the cyber cycle many Black women encounter: harassment from her physical appearance to traumatic events.
Suddenly users online felt as though Megan Thee Stallion was no longer deserving of respect but deserved the verbal and physical abuse that snowballed over the past few years. I've witnessed legendary Hip Hop figures accuse her of lying after voicing her truth regarding the infamous gun violence by Tory Lanez (who later was found guilty on all three charges), being slut-shamed, misgendered, and constantly downplaying her skills as an artist.
Read 'Misogynoir Did Tory Lanez' Dirty Work During His Trial'
"I've received quite a bit of attention for appearance as well as my talent. I choose my own clothing," she wrote in her New York Times Op-ed. "Let me repeat: I choose what I wear, not because I am trying to appeal to men, but because I am showing pride in my appearance, and a positive body image is central to who I am as a woman and a performer."
Often Black women have been told they have to minimize who they are to appeal to others, but Megan never conformed. She showed me how to hold my head up and walk into any room with security in who I am, even when challenged.
With every twerk and explicit lyric, she always remained humble, even when the world refused to appreciate her authenticity. No matter how often she's been in positions to crumble, she never folded under pressure but always rose to the occasion. It'll always and forever be "Real Hot Girl Sh-t."
About Kenyatta: Clark Atlanta University and Medill School alumna Kenyatta Victoria is the Girls United writer covering everything from news, pop culture, lifestyle, and investigative stories. When she's not reporting, she's diving deep into her curated playlists or binging her favorite comfort shows.