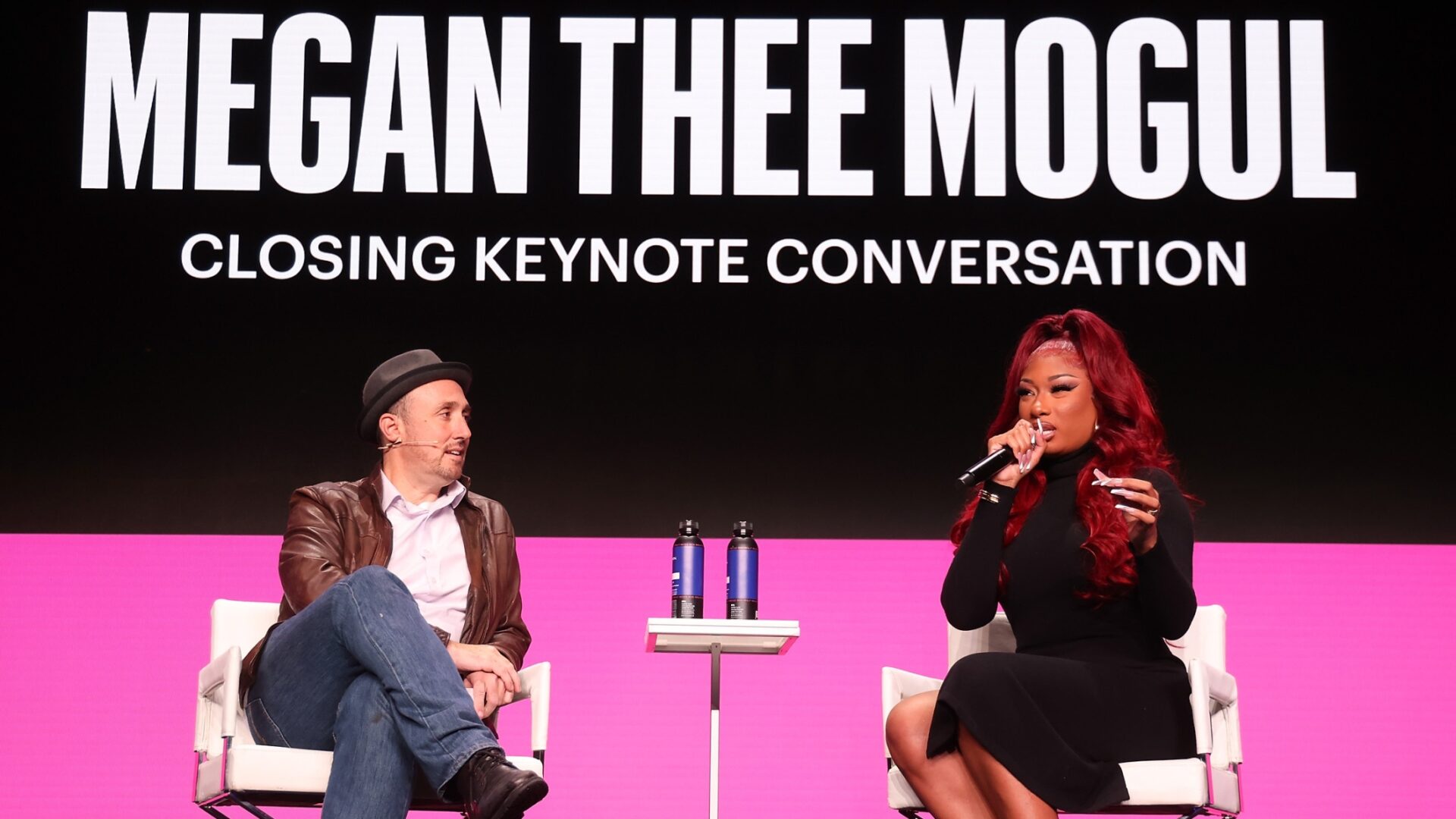 Megan Thee Stallion Is On Her Way To Mogul Status With These Major Brand Deals Under Her Belt
The H-Town hottie makes history on Forbes 30 under 30
Our favorite Houston hottie Megan Thee Stallion has done it again by making history as the first Black woman on the cover of Forbes 30 under 30. The raptress has made it her business to grind and make her way to becoming Megan Thee Mogul with her various business ventures. Forbes estimates she earned $13 million in 2022 from royalties, ticket sales, endorsements, and merch.
As a millennial, she's been able to partner with brands that fit who she is and what she stands for. "I'll take a break when I'm dead," she told Forbes. "I'm trying to really build something." She adds, "When I start sitting, I feel like I'm not doing enough or I'm giving somebody else the opportunity to pass me."
She's proven countless times that the sky is the limit, and she's been able to watch how to craft her business moves from her mentors, Jay-Z and Beyoncé. "I feel like I've been looking up to Beyoncé for so long when I got a part of the Roc [Nation] family meeting both of them, I was just, so mind blown," she said at the Forbes 30 under 30 summit. "When you talk to them, they don't even mind dropping the knowledge to anybody."
As she continues to shift the narrative of artists tapping into their business personas, we decided to take a trip down memory lane and look at some of Megan Thee Stallion's collaborations and business moves that put her on the path to mogul status.
Fashion Nova
For the hot girl coach, it was essential for her to develop and collab with Fashion Nova to make tall girl-friendly jeans that cater to the other stallions worldwide.
Popeyes
According to Forbes, not only did the H-Town hottie get her hottie sauce for roughly $1 million, but she also received $250,000 for her own Popeyes restaurant. Ownership and generational wealth have always been her mission; she can build it her way through this venture.
Revlon Cosmetics
Megan has always been a makeup girlie, so it was only fitting for her to ink a partnership deal with Revlon since she grew up using palettes and foundations and loved creating new looks with their products.
Cash App
Spreading wealth and knowledge to her fellow millennials and Gen-Z'ers has been a significant priority for Megan, so she decided to partner with Cash App. She wanted to show her audience and fanbase that making your money move in different avenues is possible once it's broken down correctly.
Nike
Thee Stallion's Nike partnership came together well as Megan is known for her hottie boot camps and disciplined rehearsal and workout routines.
Netflix
Not only is she great in front of the camera, but she's also getting behind the camera as she inks her production deal with Netflix, where she will serve as an executive producer on various new series and projects.
Flamin' Hot Cheetos
Who better to partner with for Flamin' Hot Cheetos than the hot girl herself? With her partnership with Cheetos, she's had her spot in a Superbowl commercial and has the opportunity to have her song, "Flamin' Hottie," which samples Salt-N-Peppa's iconic hit "Push It."
About Kenyatta: Kenyatta Victoria is an entertainment and culture reporter passionate about music, pop culture, and marginalized stories. She has bylines in publications such as Chicago Reader, INSIDER, Girls United, TransLash Media, and the Chicago Tribune.