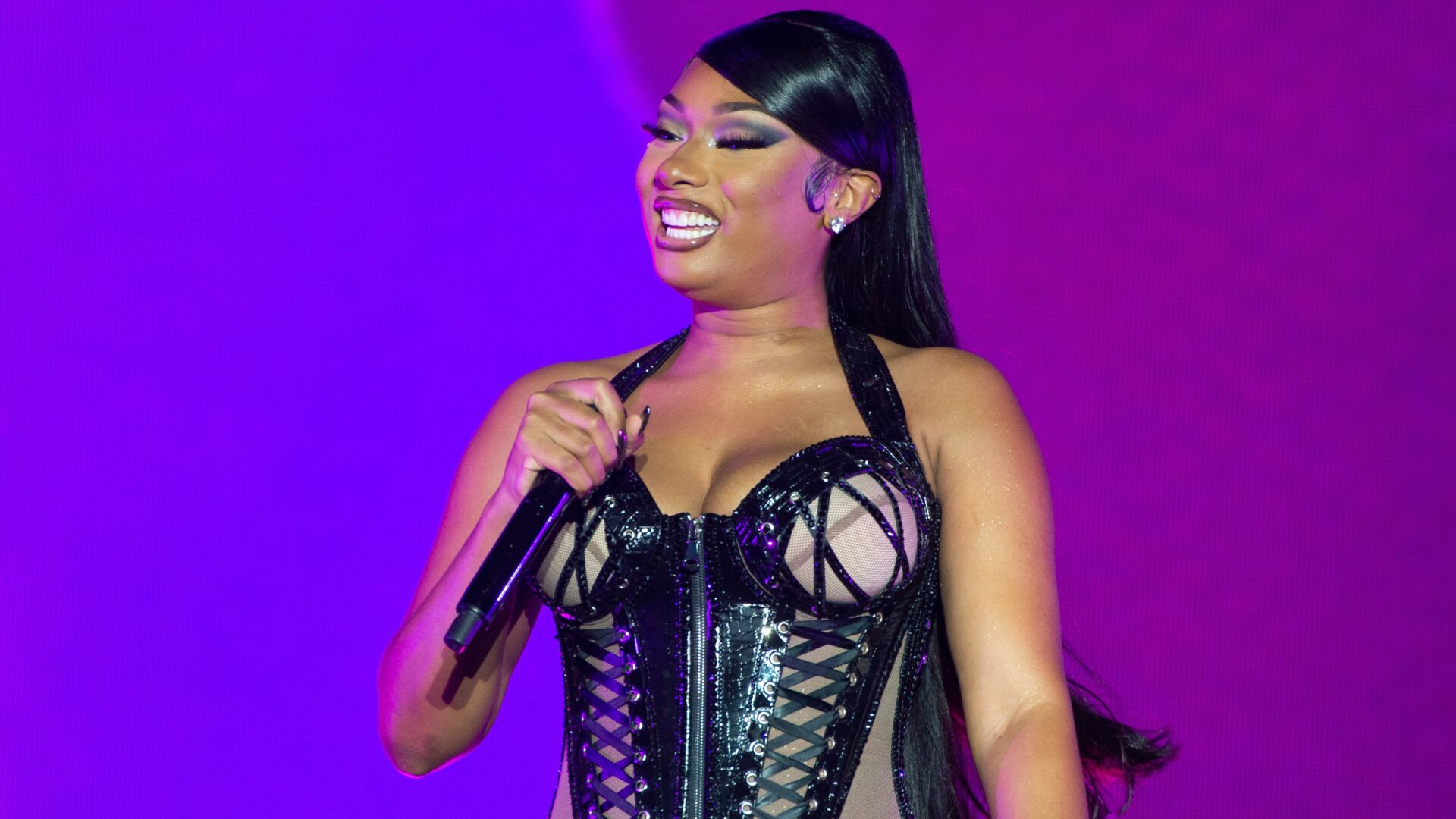 Megan Thee Stallion Receives Open Letter Of Support From Southern Black Girls & Women's Consortium
The letter was issued to denounce violence against women.
Today, November 10, Megan Thee Stallion, who was recently awarded the first-ever Entertainer of the Year Award at Girls United's Future Makers Awards, was issued an open letter of support from the Southern Black Girls & Women's Consortium in partnership with influential leaders.
The letter was written to denounce violence against women – in particular, Black women – and stand with the Traumazine rapper after she was allegedly shot by Tory Lanez in 2020. Since the alleged shooting in 2020, Megan Thee Stallion has faced criticism online from her peers and fans alike and has been accused of lying about the incident. Lanez is facing assault and weapons charges in a trial that will start on November 28.
The open letter was signed by influential women such as Tarana Burke, the founder of MeToo, Alexis McGill Johnson, the CEO of Planned Parenthood Federation of America, as well as Congresswomen Sheila Jackson Lee and Maxine Waters, among other influential figures.
"It must be said that our culture has failed you, one of its most brightly shining daughters", is written in the letter. "In July of 2020, you experienced a violation of the highest order at the hands of someone whom you considered a friend. Since then, you've had to endure public harassment and taunting not only from that person but from others choosing to stand with him. Bloggers have circulated rumors and excitedly reported on the most traumatic experience of your life as if it were juicy gossip, often perpetuating the idea that you've got a reason to lie, that you shouldn't be believed. You've consistently been clear about what happened to you, but instead of being met with widespread support, people who should have had your back have chosen to stay out of the matter."
The letter continues, "You don't deserve any of this, Megan. You deserve to be heard, to be believed, and most importantly, to be safe."
"You may be a boss, the "hot girl coach," and a bonafide superstar, but that doesn't mean that you don't experience pain. No one is too 'bad,' too famous, too powerful to feel hurt. You've had to navigate this deeply difficult experience in the public eye, and while you've managed to stand strong and to keep showing up to work in spite of it all, it can't be understated how unfair it is that you're in this position to begin with," reads the letter.
"Being a celebrity, however, will not guarantee a woman any sympathy when she is a victim," was added. The letter also celebrates Megan's bravery in the light of the incident and defends her against "the court of public opinion." It adds a call to take Black women seriously. "You are not alone. You are believed, loved, and supported," the letter concludes.
About Kyra: Kyra Alessandrini is a news writer at Girls United and a freelance journalist. Her work has appeared in publications such as Time, The Hollywood Reporter, InStyle, and Elle. Born in New York and raised in Paris, France, she is passionate about culture, street photography, and travel.
Photo Credit: READING, ENGLAND – AUGUST 26: (EDITORIAL USE ONLY) Megan Thee Stallion performs on the main stage during day 1 of Reading Festival 2022 on August 26, 2022 in Reading, England.