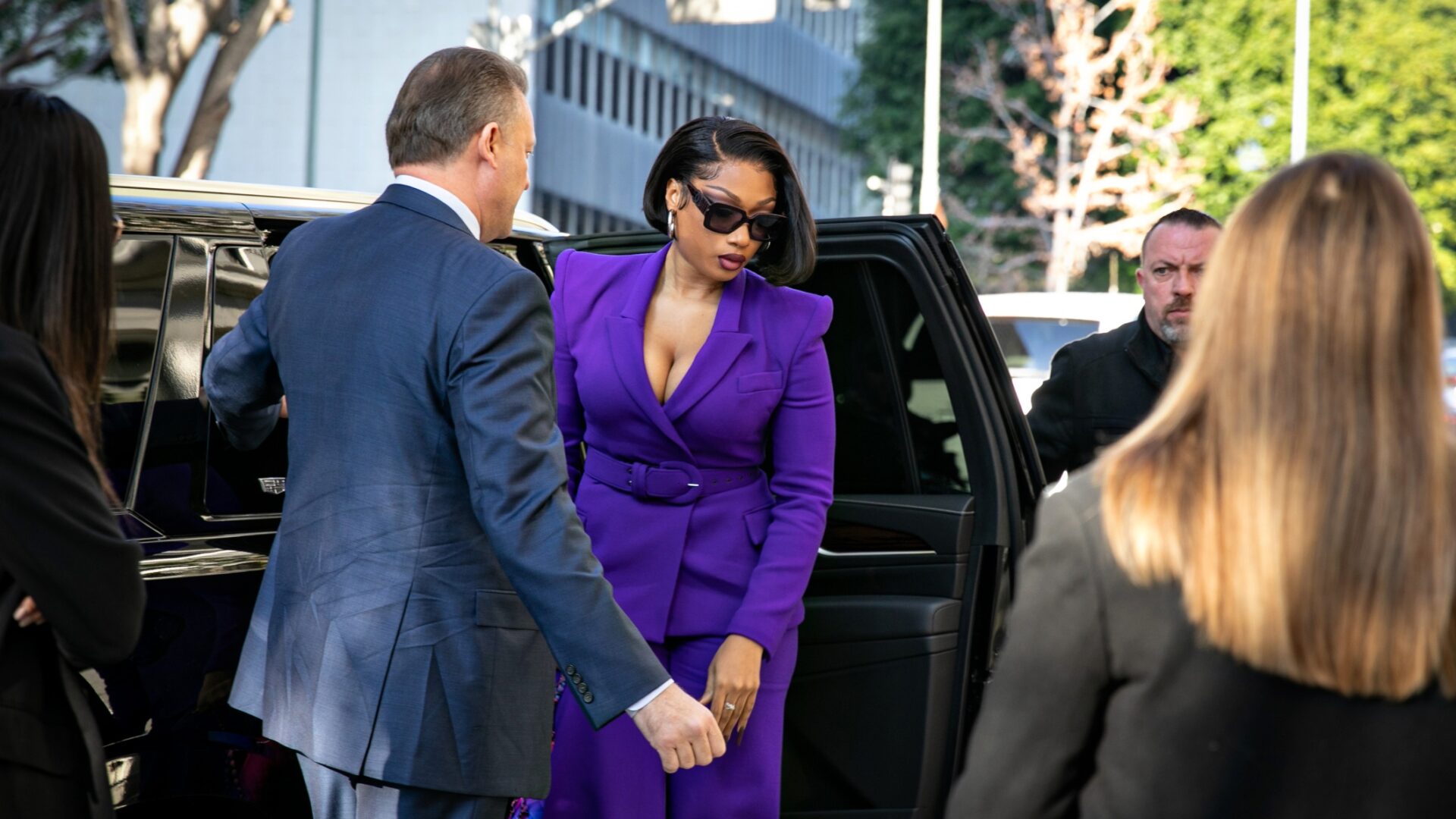 Misogynoir Did Tory Lanez' Dirty Work During His Trial
Tory Lanez's trial following the 2020 shooting of Megan Thee Stallion uncovered the rampant misogynoir in the hip-hop community.
On Friday, December 23, Tory Lanez was found guilty on all three charges, including assault with a semi-automatic firearm, possession of a concealed, unregistered firearm, and negligent discharge of a firearm, following his 2020 shooting Megan Thee Stallion. The rap artist, legal Megan Pete, first declared Lanez as her shooter on Instagram live during the summer of 2020. She testified during the trial, saying Lanez fired a gun at her feet while shouting "dance b-tch" after a party in California.
The shooting incident created a massive conversation, but more specifically, pointed out the misogynoir that runs deeply in hip-hop and its online communities. Misogynoir is misogyny aimed toward Black women, so race and gender both play a part.
Read 'The Treatment of Megan Thee Stallion Further Exposes Society's Hatred of Black Women.'
During Pete's testimony, she revealed the damage the incident had done to her mentally and emotionally. "I wish he would have just shot and killed me [rather than] have to go through this torture," she told the jury. The digital harassment that Megan endured came from various sources, including fellow rappers making fun of the traumatic incident and hip-hop blogs and commentators spreading false information about the situation and the trial.
"It feels like every man that's in a position of power in the music industry, even people who are not even rappers, they never cared about what my side of the story was. They immediately took the side of this man and have been giving me hell for the last going on three years," Megan testified.
During the trial, rap artists such as Joe Budden and 50 Cent (who have been accused of domestic abuse and charged with domestic violence, respectively) shared their thoughts on Pete. This fueled countless comments from outsiders who gave their opinions on the shooting. Since 2020, countless memes, conspiracy theories and hateful commentary about Megan became common on social media, proving why less Black women decide not to come forward about abuse than their white counterparts. The gaslighting and hate that follows their openness becomes too much to bear.
For Gabby Bulgarelli, senior producer on NPR's podcast "Louder Than a Riot," reporting on the trial and seeing the immense amount of false information showed that the hip-hop community does not value Black women.
"The [m]isinformation that has been reverberating around the internet during this trial is really dangerous because a lot of it is steeped in misogynoir, Bulgarelli told GU. "We have repeatedly seen unreliable sources push narratives aimed at delegitimizing the victimhood of the Black women in this trial [Megan and Kelsey] and reinforcing the power and protection of the Black man who is now the convicted aggressor [Tory]. These narratives have consistently — and could continue to — lead to violence and harm against Black women most notably the rampant cyberbullying both women faced." 
Tigidankay "TK" Saccoh uses her platform to combat the misogynoir of the trial as much as she can through her Instagram account Darkest Hue. "It was important for me to debunk the claims going around during this trial because there are so many blogs doing the exact opposite," Saccoh said. "There were so many blogs vilifying Megan for her sex life and portraying her as a liar and a bad person."
Some of these blogs and commentators shared false information without fact-checking, which led to thousands of people sharing the posts. Platforms such as RaphouseTV, No Jumper and Say Cheese has had to clarify their tweets due to them being factually incorrect.
Even now that the jury reached a verdict for the Tory Lanez trial, Say Cheese!, a YouTube account with a hefty following across the video platform, Twitter and Instagram, has shared a petition created by Tory Lanez's supporters. Lanez's fans are looking to appeal the ruling and the petition has received over 40,000 signatures.
"Under the comments, supporters of the petition are misgendering Megan Thee Stallion, accusing her of lying, and calling her misogynistic slurs," Saccoh says. "A blog like Say Cheese would never share a petition supporting a cop who shot a Black man. These blogs enthusiastically wield misogynoir to pander to their pro-Black man, but anti-Black woman audience members."
Kat Tenbarge, a tech and culture reporter at NBC News, found through her coverage of the trial that the desire for virality online has grown to a dangerous place. Spreading misinformation is viewed as just one way to grow acclaim.
"We're seeing more and more misinformation play into the public understanding of legal cases, especially ones that involve celebrities," Tenbarge told GU. "Social media is partially to blame, because blogs will adhere to popular opinions regardless of fact in order to go viral and make money. They are essentially incentivized to spread misinformation to succeed on these platforms. This puts the onus on the people being defamed or being hurt to take action because social media platforms don't take responsibility for misinformation spread by users."
Tory Lanez' trial amplified the necessity of Black women having allies when they are vocal about violence. The trial also made it obvious why women are fearful of speaking about their experiences, as an army of misogynorists waits to tear them down. Now that the trial has reached a verdict, it's time for more accountability and advocacy for Black women. Our lives are at stake.
About Kenyatta: Kenyatta Victoria is an entertainment and culture reporter passionate about music, pop culture, and marginalized stories. She has bylines in publications such as Chicago Reader, INSIDER, Girls United, TransLash Media, and the Chicago Tribune.