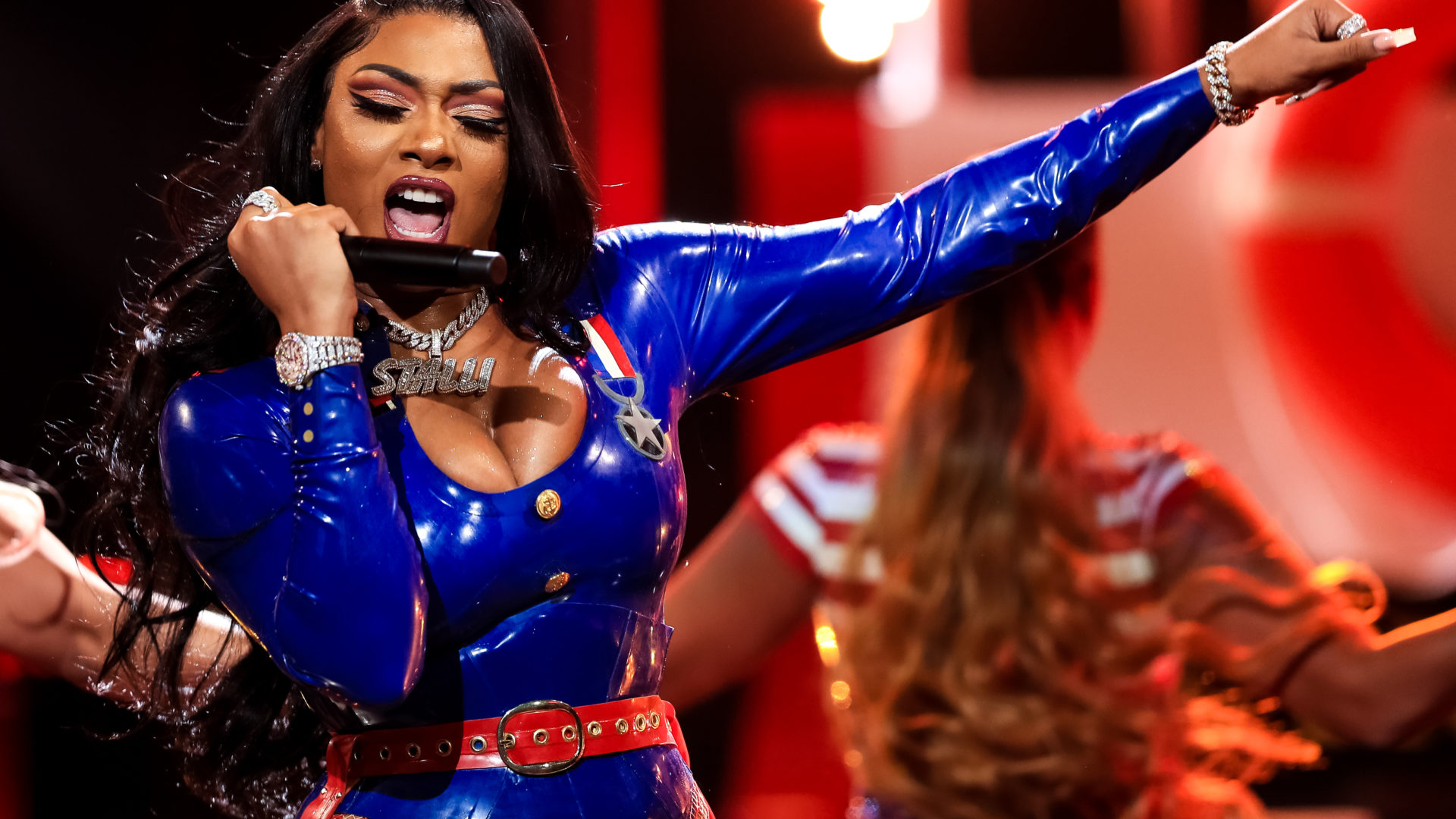 "Yes, Tory shot me," Megan Thee Stallion Says
"You shot me! I ain't get cut by no glass," she said during an Instagram live.
On July 15, 2020, "WAP" rapper Megan Thee Stallion shared on Instagram that she had been shot in both feet during a deliberate attack. For more than a month, rumors have swirled about the culprit, but on August 21, she alleged that Tory Lanez is the person who was behind the shooting.
"Yes…Tory shot me," the rapper said during the live clip. "You shot me and you got your publicist and your people going to these blogs lying…Stop lying. Why lie? I don't understand."
Megan then ran through her recollection of the events of the night of the shooting.
"I tried to keep the situation off the internet, but you dragging it…Motherf—ers talking about I hit this n—-, I never hit you," she said. "I'm in the front seat, this n—- in the back seat. I get out the car, I'm done arguing, I don't wanna argue no more. I get out. I'm walking away!," Megan said emphatically. But that's when things allegedly took a turn.
"This n—-, from out the back seat of the car, start shooting me!," she exclaimed in the video. "You shot me! I ain't get cut by no glass."
She then explained that people only believed that she had been cut by glass, and not shot, because she didn't want to experience harm at the hands of police.
"Let me tell you why they saying that…The police come, I'm scared. All this shit going on with the police, the police is shooting m———ers for anything. The police was literally killing Black people for no….reason. Soon as the police tell us to get out the…car, the police is really aggressive. You think I'm about to tell the police that we, n—-s, us Black people, got a gun in the car?"
We are praying for Megan's continued recovery and safety.
Watch the a full clip below for her account.
Photo credit: Getty Images