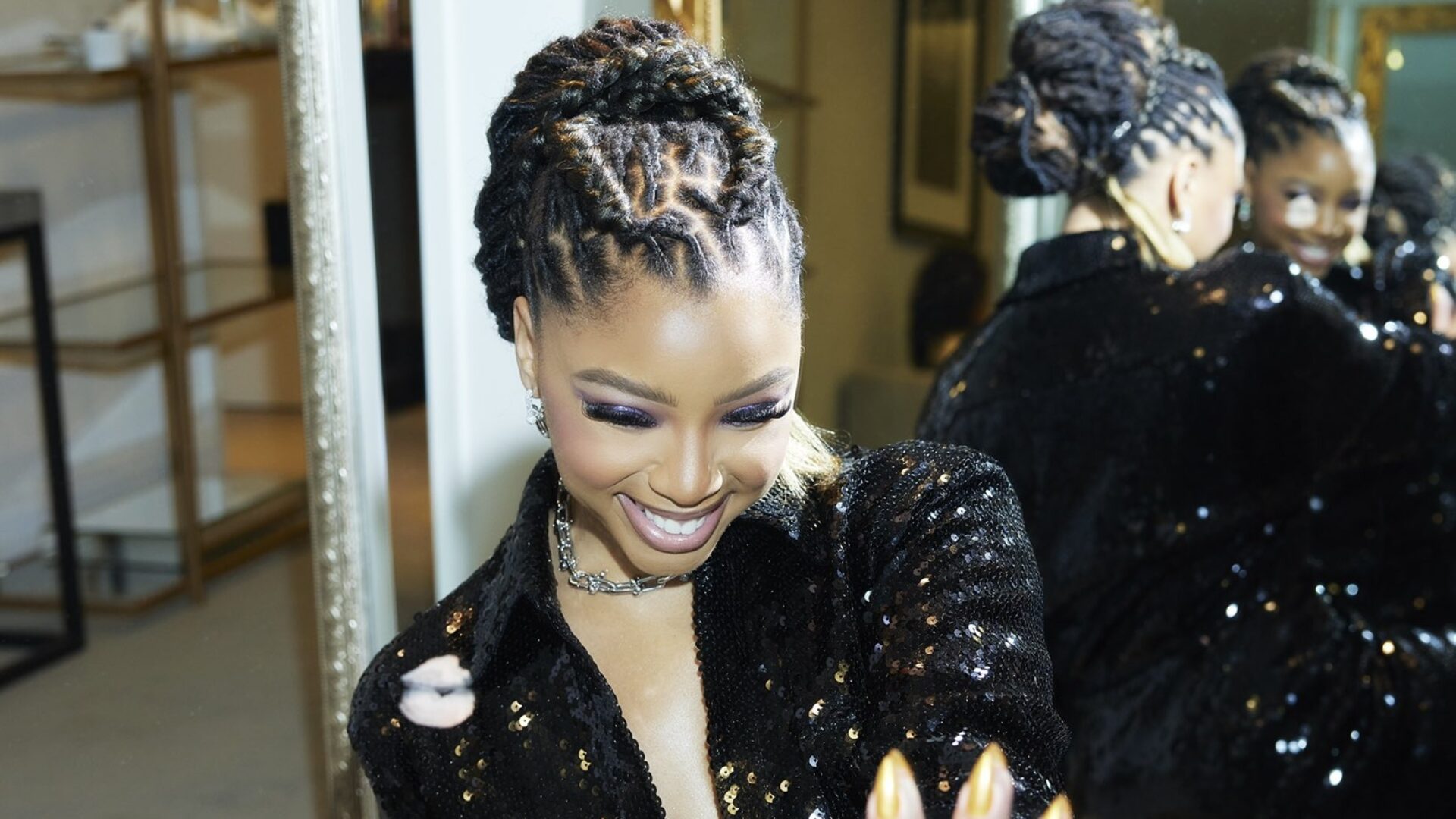 Chlöe Celebrates New Saks Campaign During New York Fashion Week Party
The 'Have Mercy' singer exclusively performed songs from her upcoming album.
New York Fashion Week is currently underway and some of our favorite celebrities are taking part in the celebration with parties, launches, and exclusive dinners. Last Thursday, iconic department store Saks Fifth Avenue hosted an exclusive night out to kick things off with an evening full of sequins, champagne, and stars.
Chlöe Bailey took part in the celebration by performing three songs from her upcoming album at L'Avenue at Saks. She was among the celebrities and other attendees present for the event including basketball star James Harden, grown-ish star and singer Justine Skye, and more.  The night also marked a celebration for her own campaign for the retail store. Chlöe was recently chosen as the face of Saks' new Fall 2022 campaign.
"We want to make sure who we're featuring in the campaign talks to a lot of different elements of what's happening right now out there [in the world], and Chlöe has a lot," said Marc Metrick, the chief executive officer at Saks, according to WWD. "She's so creative — it's the music, it's the acting, she's about to break out do something solo. She's beautiful and she wears the fashion really well, and she's so representative of what's happening out there with the customer."
Chlöe flew to New York after filming for her upcoming role in Praise This, a feature film set to come out next year. She shared with Vogue the details of her look for the evening. "I decided to wear this sequined David Koma look, which is actually super comfortable, to tie together with the red sequin LaQuan Smith look I wore in the campaign," she told the magazine. "Lupita [Nyong'o] participated in the Saks campaign in the past, so I was just really honored they asked me. We had such an amazing time the day of the shoot. It was easy, effortless; I was able to be myself and wear some really cute stuff." 
Whether she's performing on stage, shooting her next movie, or starring in a coveted fashion campaign for a luxury brand, Chlöe aims to stay authentic when it comes to her work. "I am learning so much about how to put myself first, and reprogramming my mind, and how I operate when it comes to my business and my music, and being honest and vulnerable, not only in life, but also in my art," Chlöe told Vogue.
"I'm still developing my personal style. Every. Single. Day. Fashion's about evolution and figuring out what makes you feel best in that moment," the "Surprise" singer added, according to CR Fashion Book. "People can definitely expect evolution from me in the coming years. As I get older, I'm learning to just let the confidence in myself speak for me."
About Kyra: Kyra Alessandrini is a news writer at Girls United and a freelance journalist. Her work has appeared in publications such as Time, The Hollywood Reporter, InStyle, and Elle. Born in New York and raised in Paris, France, she is passionate about culture, street photography, and travel.