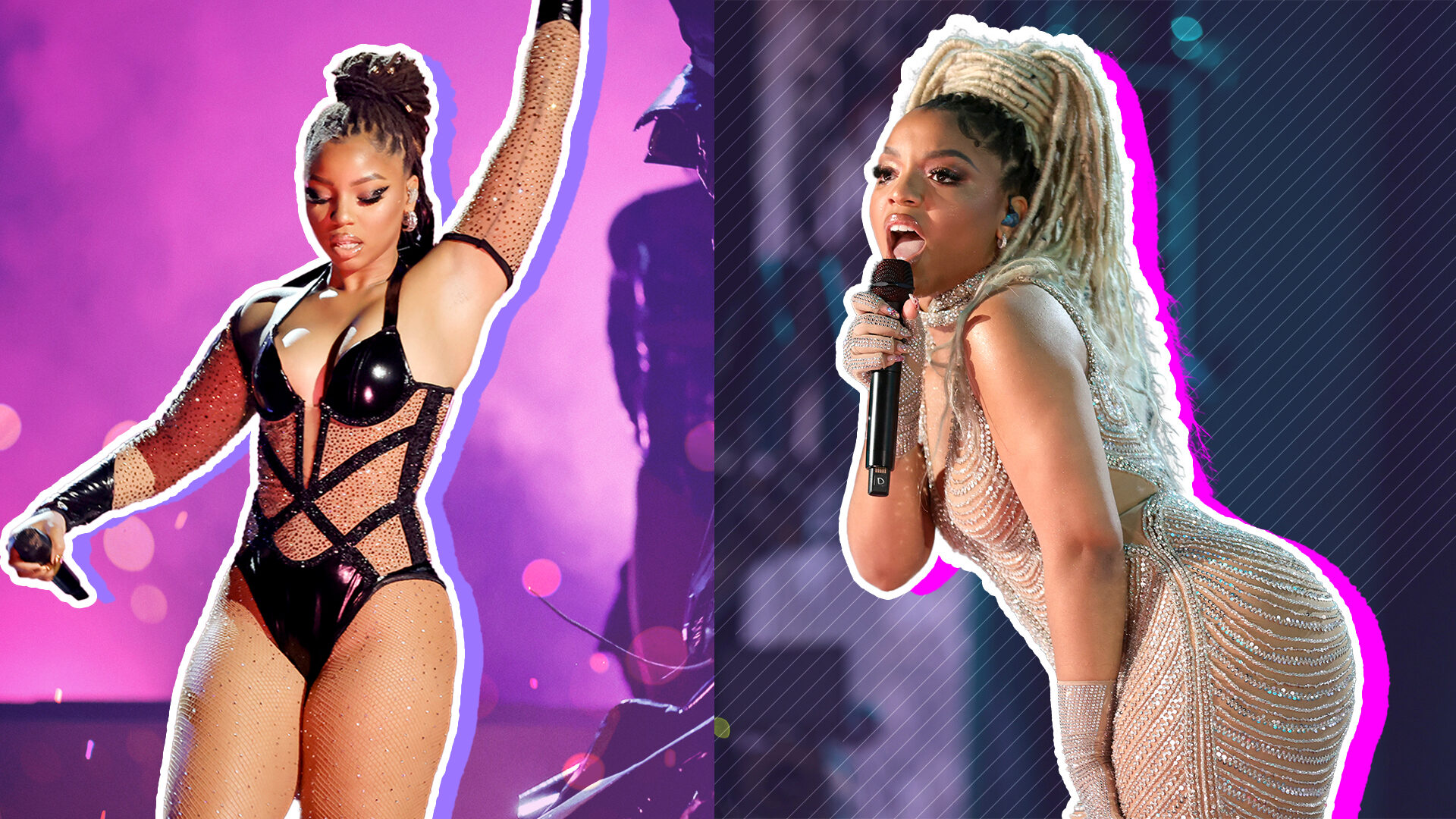 Lord, Have Mercy: The Evolution Of Chlöe
The 'Jane' star recently released a collaboration with fellow songstress Ari Lennox
R&B's newest 'it girl Chloe Bailey has no intention of letting up anytime soon. Since the release of her first solo hit, "Have Mercy," which amassed over 76 million views (and counting) on YouTube, Chlöe has been stirring the R&B pot and makin' it hot. You'll find there's more to the tantalizing seductress than you may know. In fact, Chlöe has quite an impressive resume at 24 years old from earning her first solo RIAA-certified platinum plaque to starring in her first feature film. 
Landing the cover of this month's ESSENCE cover with her younger sister Halle surely fuels their appeal; although Chlöe admits to ESSENCE "When sis got the role of Ariel [in the upcoming live-action remake of The Little Mermaid] it was so exciting, but it forced us to be in two different places, which was very, very scary". However, Chlöe fans have this incident to thank for her upcoming solo debut album, as she used the time away from her sister to record as a form of therapy.
June 30, 2011 – The Kids Are Alright
If you aren't familiar with Chlöe's music, know that entertainment is nothing new for her. Her father Doug Bailey, a former stockbroker who happens to write poetry, taught her and her younger sister, Halle, how to write songs early on. By the time the eldest Bailey was 13 years old, she and Halle started doing covers of songs and later formed the notable group we know as Chloe x Halle. Two of their most famous remakes were of Beyonce', their future mentor, songs: "Pretty Hurts" in 2013 and "Best Thing I Never Had" dating back to 2011. Beyonce later signed the two to her Parkwood Entertainment label and went on to earn three Grammy nominations for their Ungodly Hour album, including Best Traditional R&B Performance for their Tiny Desk rendition of "Wonder What She Thinks of Me."
Chlöe is a television and film star, too. She's held acting roles in films such as The Fighting Temptations, Meet the Browns, Let it Shine, Gospel Hill, Last Holiday, and Joyful Noise. Her most notable and recent role is in the show grown-ish where her character Jazlyn Forster alongside Halle Bailey's Sklyar, who played twin collegiate track stars. Jazlyn's character allowed Chlöe to show off her acting chops over the past four seasons, but she did not return for the fifth season. However, the camera keeps rolling for Ms. Bailey as she prepares to star in gospel dramedy Praise This and recently released the trailer for suspense-thriller Jane alongside Riverdale star Madelaine Petsch. 
September 10, 2021 – Lord, Have Mercy
The singer also has a sense of style that's all her own. Chlöe's 2021 MET Gala debut alongside Halle was subtle, as she wore a tasteful white ensemble with a split that gave the dress just enough oomph. The "ROYL" songstress raised the stakes at this year's MET Gala, as she arrived solo and was a complete showstopper. Her gold abstract AREA NYC dress hugged every curve just right and made her look like a piece of art. She matched last year's split to show a little leg, however, her golden winged choker added flair and elegance that showed the world that Chlöe is indeed a grown woman. And personally, as a woman from the south, Georgia as well, a little leg and thigh never hurt anyone. 
While Chlöe has earned over 5 million followers on Instagram and is constantly in the spotlight, she isn't afraid to show the world her self-love journey. She has openly spoken about being unsure about her body, saying she was uncomfortable with her stretch marks and cellulite. This makes her extremely relatable to women, men, and teenagers around the world that struggle with their body image. It also humanizes her, showing matter how famous a person is, they still deal with the same issues that everyone else does in the world.
June 30, 2022 – Surprise
Many have criticized her for taking a sexier approach with her music and solo performances, but there is no denying that Chlöe knows how to make a moment. Whether it's doing a cover of a song at home like her cover of The Weeknd's "Earned It", hopping on Capella Grey's "Gyalis" remix, or slaying on the BET Awards stage in a sexy, all-black ensemble for her sultry "Surprise" single, she is bound to grab—and keep your attention. She isn't afraid to leave it all on the stage, which has garnered her many comparisons to her Renaissance mentor.
As the music speaks, it's safe to say Chlöe will undeniably show you how she's gonna "do it". It's safe to say that we'll all stay tuned for new music from the "Forgive Me" vocalist, and more videos and performances. The 23-year-old singer is building the momentum for the album, although she has yet to tell a soul when the actual release date for her solo debut album is. While we wait – and are held over by the collaboration we didn't know we needed between the "Treat Me" singer and Ari Lennox – die-hard Bailiens and Chlovers are ready for whatever she has in the arsenal.
About Candis: Candis is a self-proclaimed dreamcatcher, as she manifested her dream career as an author/freelance writer. When she's not writing she loves to paint, watch documentaries, attend concerts, and sing her heart out in the car.