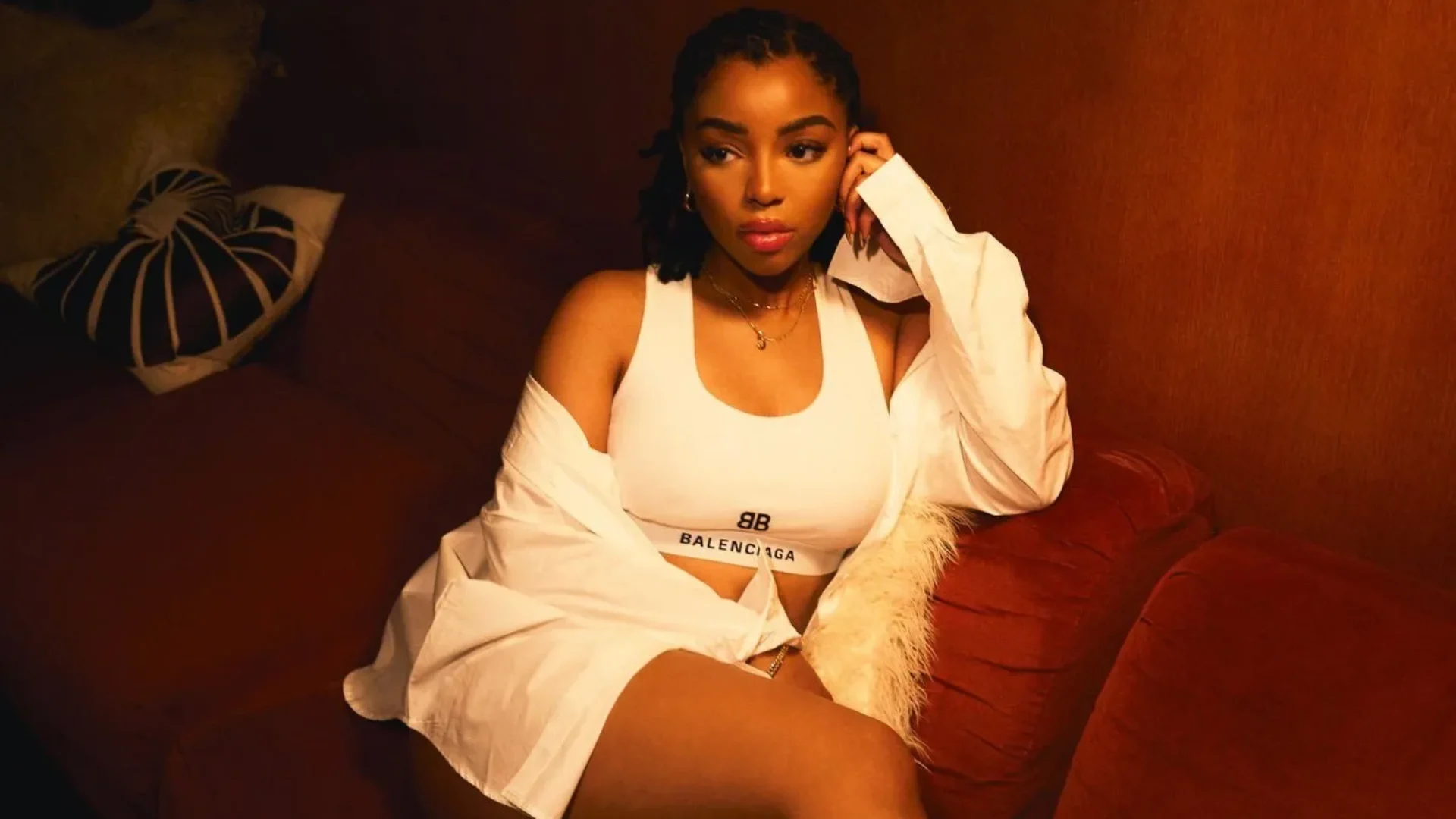 Watch Chlöe's Steamy New Video, 'Surprise'
The performer also announced she has finished recording her upcoming debut solo album.
Chlöe surprised her fans with a new song and music video. On June 17, the 23-year-old singer and producer released "Surprise," marking her third solo record after "Have Mercy" and "Treat Me."
On "Surprise," she blows us away with her sultry, powerful vocals, and catchy lyrics. "Give me your money, baby, I'll make it rain for you," she sings. "Feel like you cheatin' the positions I play for you. Surprise, tonight you get my freaky side." 
In the music video, Chlöe enjoys quality time with her partner, laughing with him in the kitchen, singing on bed and dancing in a Balenciaga loungewear set. In the end, it is revealed that it was all a figment of the man's imagination.
Chlöe reached out to her fans to help pick her new single. On May 17, she asked fans to pick between "Surprise," "For the Night" and "Cheat Back" – three R&B tracks she previewed on Instagram. She ultimately went with the first option after consulting an expert opinion. "When the Queen speaks, the Queen speaks, and that's all I'm gonna say and that's all that matters to me," she said, alluding to Beyoncé's potential input in choosing which track to release first.
Read everything we know about Beyoncé's upcoming album here.
The "Have Mercy" singer also played snippets for two other songs – a collaboration with rapper 6lack titled "Cry For Me" and part of the recently released "Hello" with Fivio Foreign and KayCyy.
The release of "Surprise," comes as Chlöe announced she has finished recording her debut solo album. "The album been done," she tweeted. "There's several bridges on the album, watch. Y'all know I love a good transition and build up," Chlöe added.
The singer, songwriter and performer began working on her album in 2019. She hopes the upcoming release will help empower listeners to be their authentic selves and that "when people look at me, they look at themselves and they're like, 'I can be myself completely and unapologetically, no matter what the world says,'" she previously told Billboard. "No matter if people are saying I'm doing too much, it's OK, because that's who I am. I'm not forcing it or being anyone different. If I listened to what people said or what they told me and if I dumbed it down, that's when I'm not being myself."
Watch the music video for "Surprise" below.