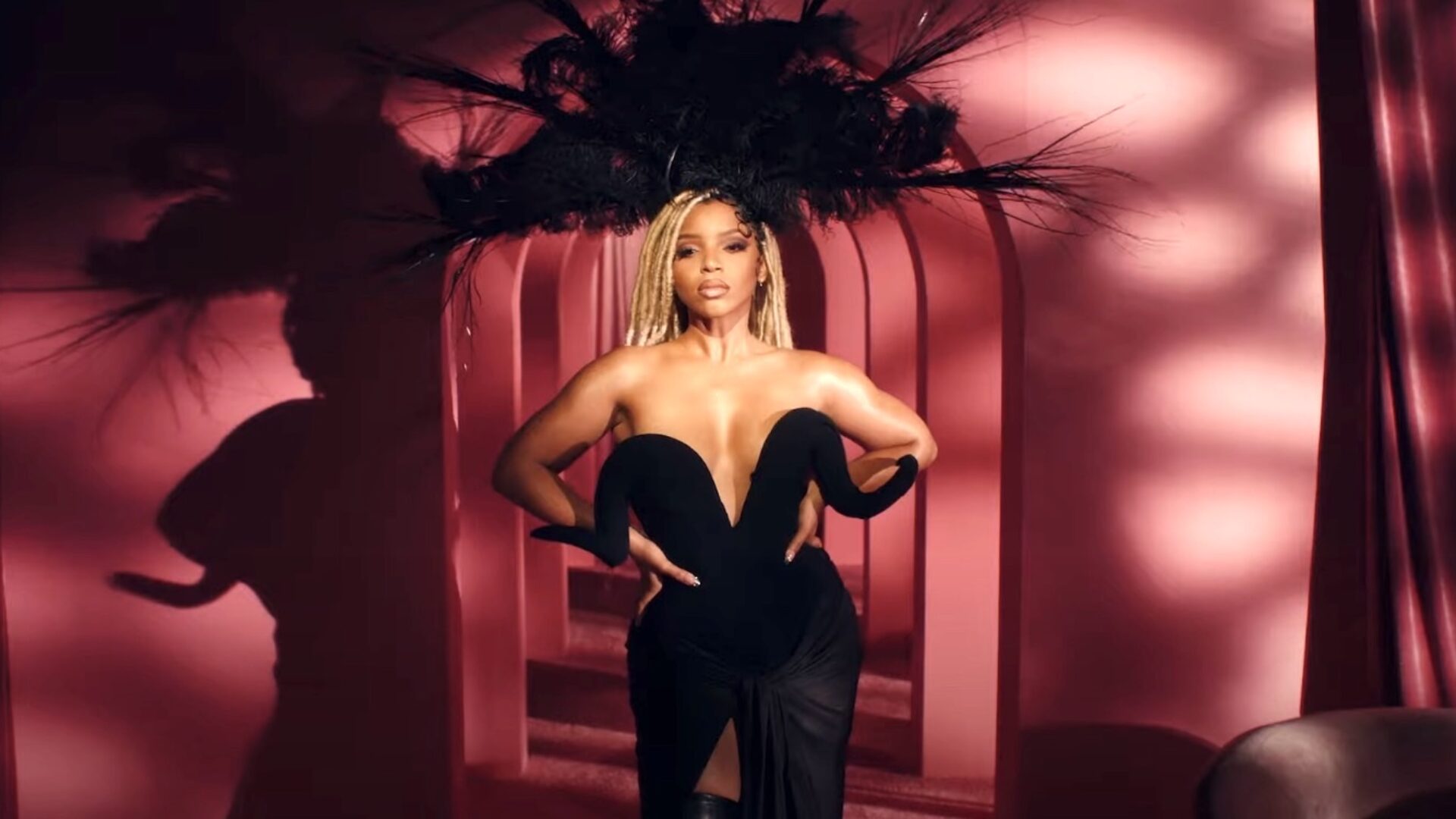 Watch Chlöe's New Video For "Have Mercy"
Singer Chlöe has dropped her debut solo single and video, "Have Mercy." The song is set to appear on her upcoming project.
"It's 90% done," she said of the album to Billboard. She's described it as "definitely more pop."
"I'm creating my own lane, as well as paying homage to the ones who have inspired me. It has been fun finding my voice."
Read our exclusive interview with ChloexHalle here.
In the video, she serves looks, spins her inclusion of Greek life into a Medusa reference, turning guys to stone and sends us into a frenzy with cameos from Bree Runway and Ms. Tina.
She is set to perform "Have Mercy" at the 2021 MTV Video Music Awards this Sunday, September 12.
The singer, who is 1/2 of music duo ChloexHalle, first teased the song on her birthday earlier this summer.
According to the aforementioned interview, her solo release has been in the works for about 2 years and was paused in order to push Ungodly Hour. "I started working on this album in 2019, a month or two before the pandemic hit. I put a pause on it so my sister and I could promote Ungodly Hour, but in between I was in my bedroom creating at night. I'd be making my own beats and working on songs and ideas for this project that I knew would come, I just didn't know when.
Ungodly Hour was nominated for three awards at the 2021 Grammys: Best Progressive R&B Album, Best Traditional R&B Performance ("I Wonder What She Thinks of Me") and and Best R&B Song ("Do It").
Watch "Have Mercy" below.