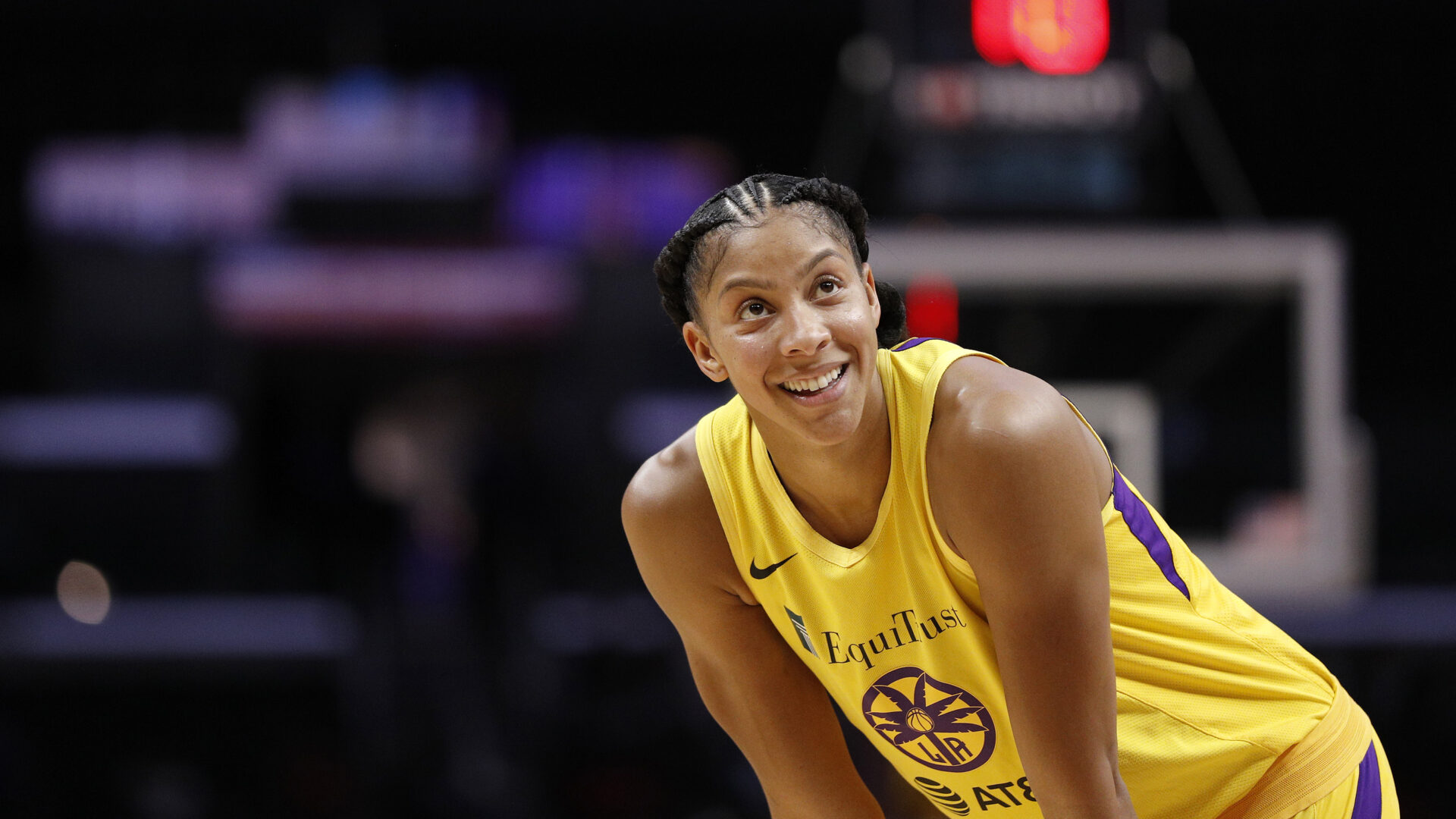 Candace Parker Makes History As First Woman To Appear On NBA 2K Cover Art
"I'm hopeful there will be many more badass females to follow," Parker said.
Chicago Sky star player Candace Parker is a leading force in the sports industry, especially for women. From being awarded in 2008 as the WNBA Most Valuable Player Award, to being the first woman to dunk in an NCAA tournament game, Parker's receipts go on for days. Now, the Naperville, Illinois bred native has another historic accomplishment under her belt.
Parker has become the first WNBA player and the first Black, female athlete to be featured on the cover of the popular video game series NBA 2K.
Check out these inspiring Black women who've made sports history!
In a tweet, Parker expressed how "extremely proud and humbled" she felt about being the first female cover star in the history of the video game's history. "I'm honored to work with a company that's investing in women and betting on us to succeed. I'm hopeful there will be many more badass females to follow," she tweeted, following the statement with two melanated "flex" emojis.
On Instagram, the 35-year-old fleshed out her caption a bit more, and dove deeper into her dream come true of becoming an official feature on the video game platform. Parked wrote, "Being a player in 2K was a dream of mine; having the privilege to be a broadcaster in 2K was a goal of mine; and now being on the cover brings it all full circle. I don't take any of this for granted and I appreciate all of those who came before me and laid the groundwork for this moment."
The Chicago Sky center will appear on the NBA 2K22 cover, which will mark the 25th-anniversary special edition of NBA 2K. The game will be released on September 10. According to ESPN, while Parker awaits the release of her NBA 2K cover debut, you can catch her at the 2021 Tokyo Olympics commentating on the medal rounds.
"I had an opportunity to go earlier, for me, I wanted to be with my team as long as I can," the two-time Olympic gold medalist told ESPN. "Wanted to do both, and this was a great opportunity to me. I remember Craig Sager interviewing me and it was unbelievable. The broadcast does amplify the game. To be a part of the experience of the Olympics, I'm really excited about."
Photo Credit: Meg Oliphant/Getty Images