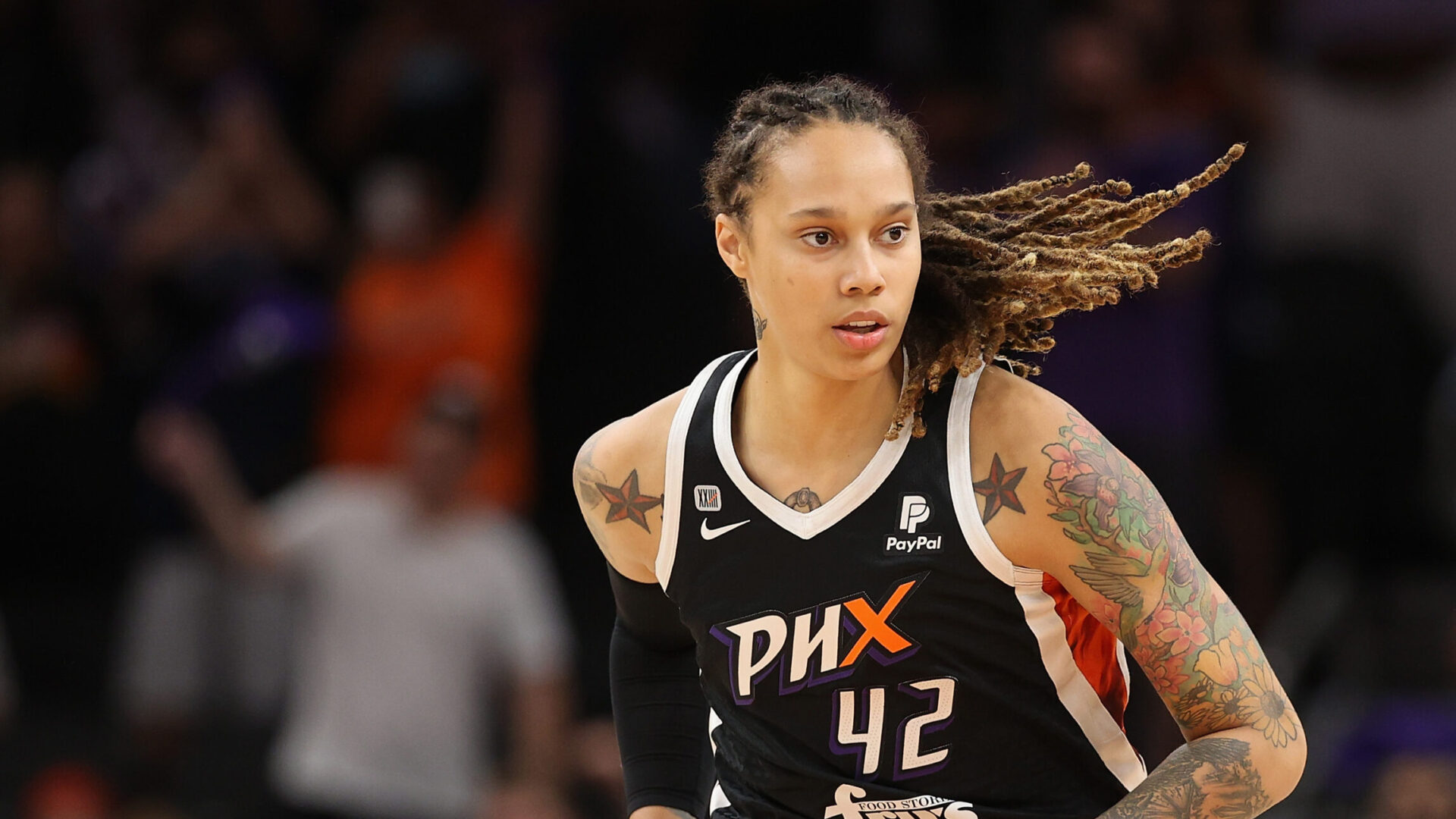 Brittney Griner Breaks Her Silence
The WNBA player makes her first Instagram post since coming home
Brittney Griner is finally home, and the basketball player took to Instagram to let supporters know she's safe and grateful after being released from Russian detention. 
"It feels so good to be home," she penned in her Instagram caption. "The last 10 months have been a battle at every turn. I dug deep to keep my faith, and it was the love from so many of you that helped keep me going."
Brittney Griner was arrested and held in Russian detention since February and has become a high-profile topic worldwide. Her story has opened up a conversation surrounding how foreign governments treat Americans. "From the bottom of my heart, thank you to everyone for your help," she said.
In her list of thank you's, she included her wife, Cherelle Griner, her WNBA family, and President Biden.
"President Biden, you brought me home, and I know you are committed to bringing Paul Whelan and all Americans home, too," she says. "I will use my platform to do whatever I can to help you. I also encourage everyone that played a part in bringing me home to continue their efforts to bring all Americans home. Every family deserves to be whole."
Biden made it clear that he would not stop fighting for Brittney Griner and others in her same situation.
"After months of being unjustly detained in Russia, held in intolerable circumstances, Brittney will soon be back in the arms of her loved ones, and she should have been there all along," he said.
As she closed out her Instagram caption, the star player clarified that she plans to play this season. "I also want to make one thing very clear: I intend to play basketball for the WNBA's Phoenix Mercury this season, and in doing so, I look forward to being able to say 'thank you' to those of you who advocated, wrote, and posted for me in person soon."
About Kenyatta: Kenyatta Victoria is an entertainment and culture reporter passionate about music, pop culture, and marginalized stories. She has bylines in publications such as Chicago Reader, INSIDER, Girls United, TransLash Media, and the Chicago Tribune.