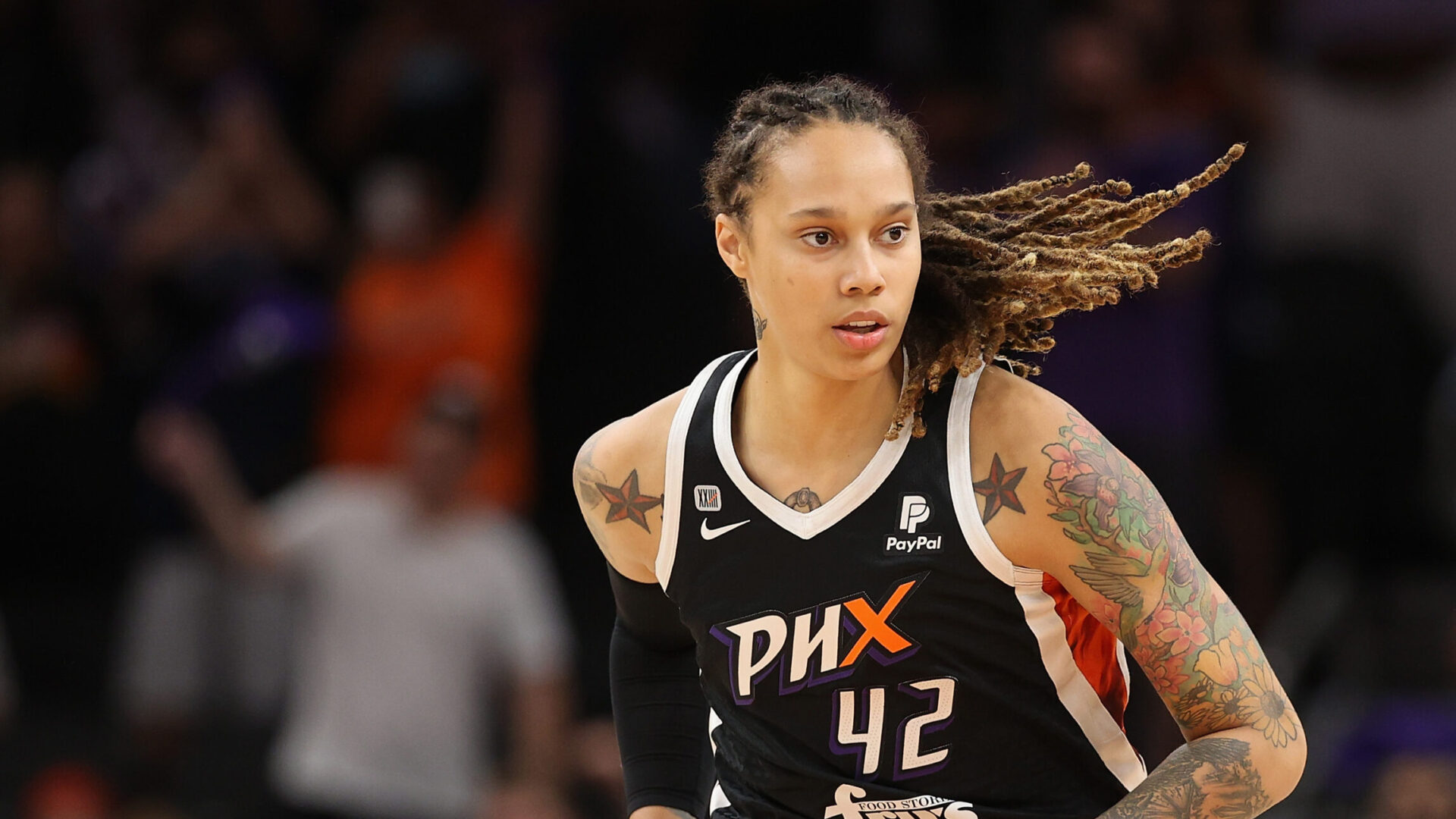 Russia Extends Brittney Griner's Detention For An Additional 18 Days
On June 14, it was reported that a Russian court has extended the pretrial detention of the W.N.B.A. player Brittney Griner on drug smuggling charges until July 2. This pushes her jail stint past the four month mark.
The New York Times reports The Khimki Court of the Moscow region granted the 18-day extension at the request of investigators, the agency quoted the court's press service as saying. It is typical of Russian courts to extend detention repeatedly until trial. 
As we previously reported, the 31-year-old star athlete was arrested at Sheremetyevo airport near Moscow for being in possession of vape cartridges containing hashish oil. The Russian Federal Customs Service released a video of a traveler going through security who appeared to be Griner, although her name was not immediately released. Russian news agency TASS identified Griner and cited a law enforcement source. The New York Times broke the news in the United States.
Read everything we know about the Brittney Griner case here.
In Griner's home-state of Texas, local elected officials joined hundreds of supporters, friends and family of the WNBA All-Star at a recent rally and prayer vigil held in front of the Toyota Center in downtown Houston,  demanding for her release from Russia on June 6, according to Chron.com. 
Chron.com also said that the organizer of the rally, Rep. Sheila Jackson-Lee (D-Texas), recently introduced H. RES 1132 calling for Griner's immediate release. "What we want is Brittney Griner home because we know that justice is only rendered when the truth comes out and that we know that she's a hostage that needs to be released right now," Jackson-Lee said.
In a May 26 ESPN interview, Angela Rye sat down with Griner's wife, Cherelle Griner, to discuss the emotional impact that this situation has had on her, as she has not physically seen or heard from her since February 17. "I want my person back. I feel every second that BG's not here. You know, most people are counting by the days, but it's not days for me…"
To sign the official petition for the Biden Administration and White House to bring Brittney Griner back home to the United States, here is the link.