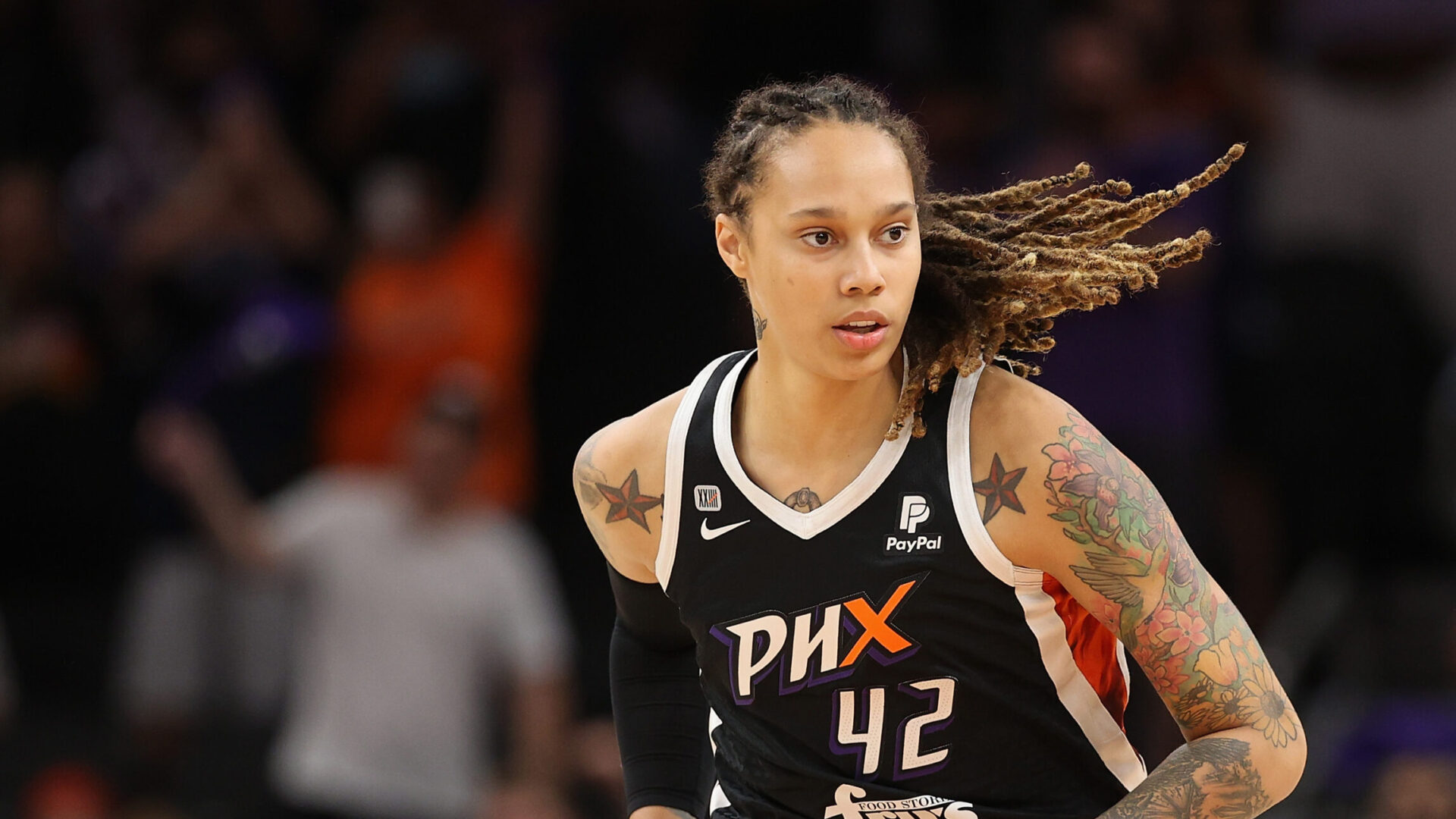 WNBA Player Brittney Griner Detained In Russia On Drug Charges
She was arrested at an airport near Moscow when vape cartridges with hashish oil were found in her luggage. The maximum sentence is 10 years.
WNBA player Brittney Griner is currently being detained in Russia.
In February, Griner, a center for the Phoenix Mercury, was arrested at an airport near Moscow after vape cartridges containing hashish oil were discovered in her luggage. Hashish oil is derived from cannabis.
Initially, the player's identity was concealed on Saturday, March 5, when the Russian Federal Customs Service said that an "American basketball player" was being contained. They did reveal that the player had won two Olympic gold medals. According to the New York Times, TASS, the Russian news agency, uncovered (with assistance from law enforcement) that it was Griner.
"As a U.S. citizen was passing through the green channel at Sheremetyevo Airport upon arriving from New York, a working dog from the Sheremetyevo Customs canine department detected the possible presence of narcotic substances in the accompanying luggage," the Russian Federal Customs Service said in a statement. "The customs inspection of the hand luggage being carried by the U.S. citizen confirmed the presence of vapes with specifically-smelling liquid, and an expert determined that the liquid was cannabis oil (hash oil), which is a narcotic substance."
A criminal case into the wide-reaching transport of drugs has been opened. The maximum sentence is 10 years.
"We are aware of the situation with Brittney Griner in Russia and are in close contact with her, her legal representation in Russia, her family, her teams, and the WNBA and NBA," Lindsey Kagawa Colas, Griner's agent, said Saturday in a statement. "As this is an ongoing legal matter, we are not able to comment further on the specifics of her case but can confirm that as we work to get her home, her mental and physical health remain our primary concern."
As stated, Griner is a 2x Olympic gold medalist and a 7x WNBA All-Star. She has played for the WNBA for 9 years and for the past 7 years, has also played for Yekaterinburg UMMC in Russia. Griner's salary in Russia (where she plays during the off-season) is $1.5M a year, versus the $215K she receives as her base salary for the Phoenix Mercury.