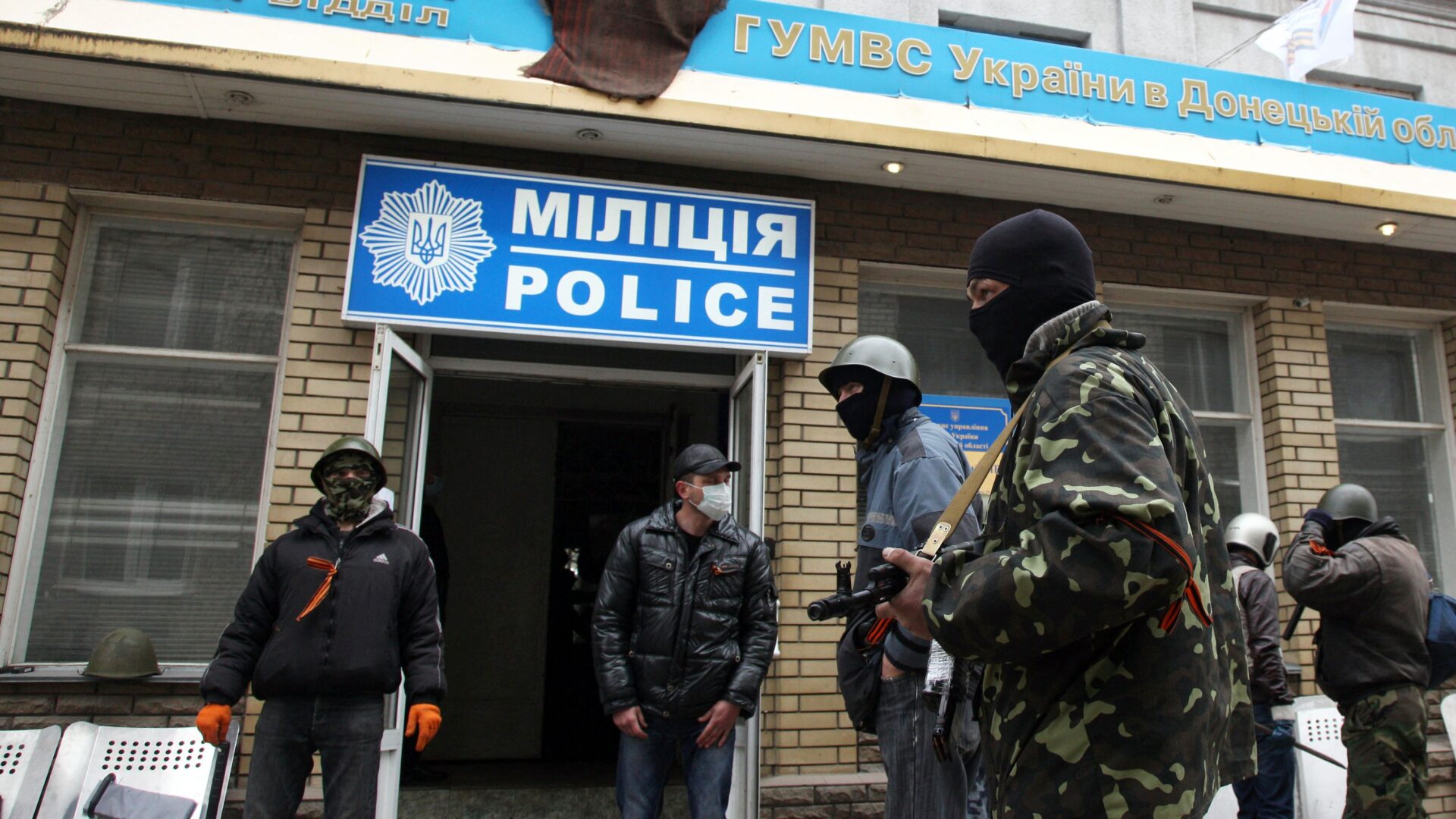 An African Student In Ukraine Went To Police To Escape Neo-Nazis. They Turned Him Away.
Stanley Tany recorded himself being thrown out of a Ukrainian police station, where he said Neo-Nazis were waiting for him.
It is clear that the Ukraine crisis is getting worse, especially with the added layer of racial discrimination against Black people and people of color. A recent, harrowing story involves Stanley Tany, an African student from Cameroon. His TikTok video has gone viral, as he recorded himself allegedly being thrown out of the Ukraine police station, after being chased inside by Neo-Nazis, says The Voice.
In the video, he tells the police that he is heard saying, "I cannot go outside, they want to hurt me, I cannot go."
Since his video was published to TikTok, he reportedly has not been seen by anyone since and it is unclear what has happened to him.
Read our previous coverage of Russia's invasion of Ukraine here.
The hashtag #StanleyTany is gaining traction online, as some social media users are calling out mainstream media for not reporting on this, along with demanding justice for Tany.
On Twitter, verified journalist Richard Sudan says that multiple people are reporting that Tany is alive, but has been badly beaten and is getting medical care in Germany. Girls United reached out to Sudan, who was not able to confirm this.
While there has been increased attention and aid for Ukraine, some say that the African students and people of color have not received the same. Nadine White, Race Correspondent and Columnist for The Independent, recently spoke with Korrine Sky, one of the founders of Black Women for Black Lives, who has been on the ground working to support African students stuck in Ukraine. "The situation is serious; students have gotten to a point now where they feel suicidal," Korine Sky, a student doctor who was based in Ukraine prior to the attacks, told The Independent. "Every night they are hearing bombs while food and medication is low. They've lost hope and are struggling to see a way out."