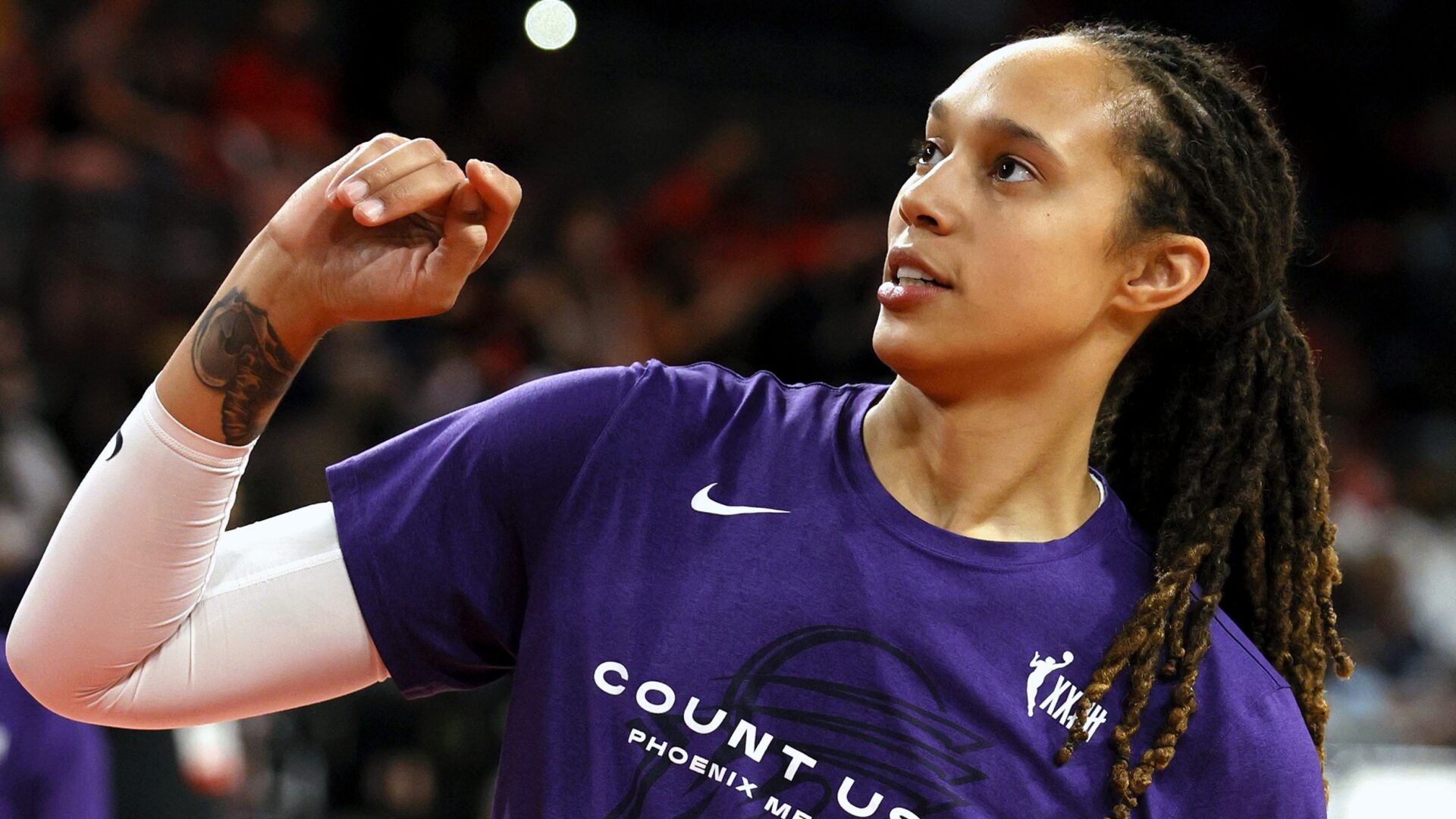 President Biden Assures Brittney Griner's Wife That He's Working To Get Her Released 'As Soon As Possible'
The WNBA players also pleaded guilty to possessing hash oil vape cartridges.
American basketball star Brittney Griner pleaded guilty to drug charges in a court near Moscow on Thursday, according to her lawyer, as reported by The New York Times. As previously reported by Girls United, the 31-year-old star athlete was arrested at Sheremetyevo airport near Moscow for being in possession of vape cartridges containing hashish oil.
The Russian Federal Customs Service released a video of a traveler going through security who appeared to be Griner, although her name was not immediately released. Russian news agency Tass identified Griner and cited a law enforcement source. The New York Times broke the news in the United States.
According to USA Today, President Joe Biden spoke with Cherelle Griner, the wife of WNBA star Brittney Griner on Wednesday, along with reading her a letter that he plans to send the basketball player while she remains detained in Russia. In a statement by the White House, "The president called Cherelle to reassure her that he is working to secure Brittney's release as soon as possible."
White House Secretary Antony Blinken said on his Twitter that the US Embassy officials attended Griner's trial and delivered the letter from Biden to her.  "We will not relent until Brittney, Paul Whelan, and all other wrongfully detained Americans are reunited with their loved ones," Blinken said. 
On July 4, Brittney Griner sent a heartbreaking plea to Biden asking him not to forget her or other Americans detained abroad, reports E! News from the athlete's publicist.
"I realize you are dealing with so much, but please don't forget about me and the other American Detainees. Please do all you can to bring us home," Griner wrote. "I voted for the first time in 2020 and I voted for you. I believe in you. I still have so much good to do with my freedom that you can help restore."
Photo Credit: Photo by Christian Petersen/Getty Images: PHOENIX, ARIZONA – JULY 06: Cherelle Griner, the wife of Brittney Griner, speaks during a rally to support the release of detained American professional athlete Britney Griner at Footprint Center on July 06, 2022 in Phoenix, Arizona.