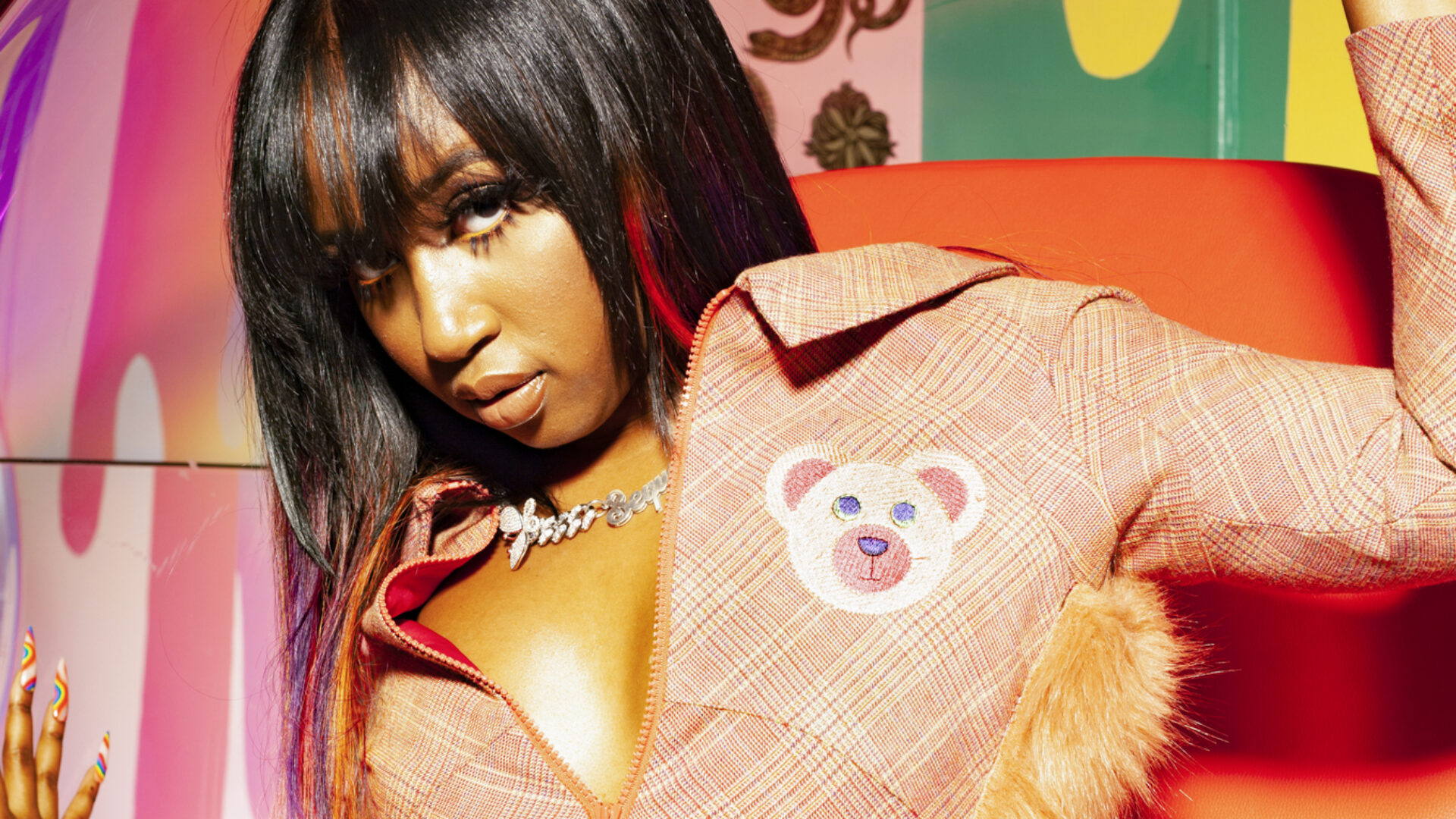 Yung Baby Tate Is The Queen Of Affirmations
We talked to the singer/rapper about her viral song with Flo Milli, "I Am."
"I am healthy, I am wealthy, I am rich, I am that b—-," has become a mantra on the Internet—and in real life, too. Across TikTok, Twitter and Instagram, people are publicly affirming themselves, thanks to singer/rapper Yung Baby Tate. Tate's song, "I Am," features fellow southerner Flo Milli and encourages listeners to speak positively over their lives.
"I wrote 'I Am' as affirmations to myself," Yung Baby Tate said to GU. "I was saying them to myself before I wrote the song, I had them saved in my phone in a widget." She also talked about how pre-recorded, positive proclamations fell flat for her and made her want to create her own.
"I'm a very spiritual person, I like to take spiritual baths, listen to chakra music and things like that," Tate shared. "But when I was listening to affirmations, it was just so humdrum and just, oh my gosh, so bland. I wanted to make something that was more specific to me and something I felt I could relate to." After recording her words, Tate turned them into a song and decided that the track needed a verse from Flo Milli, who also has experience in churning out widely-circulated, quotable hits. This generation of women in hip-hop are showcasing their skills on social media, coming into success on their own terms and influence other young people along the way.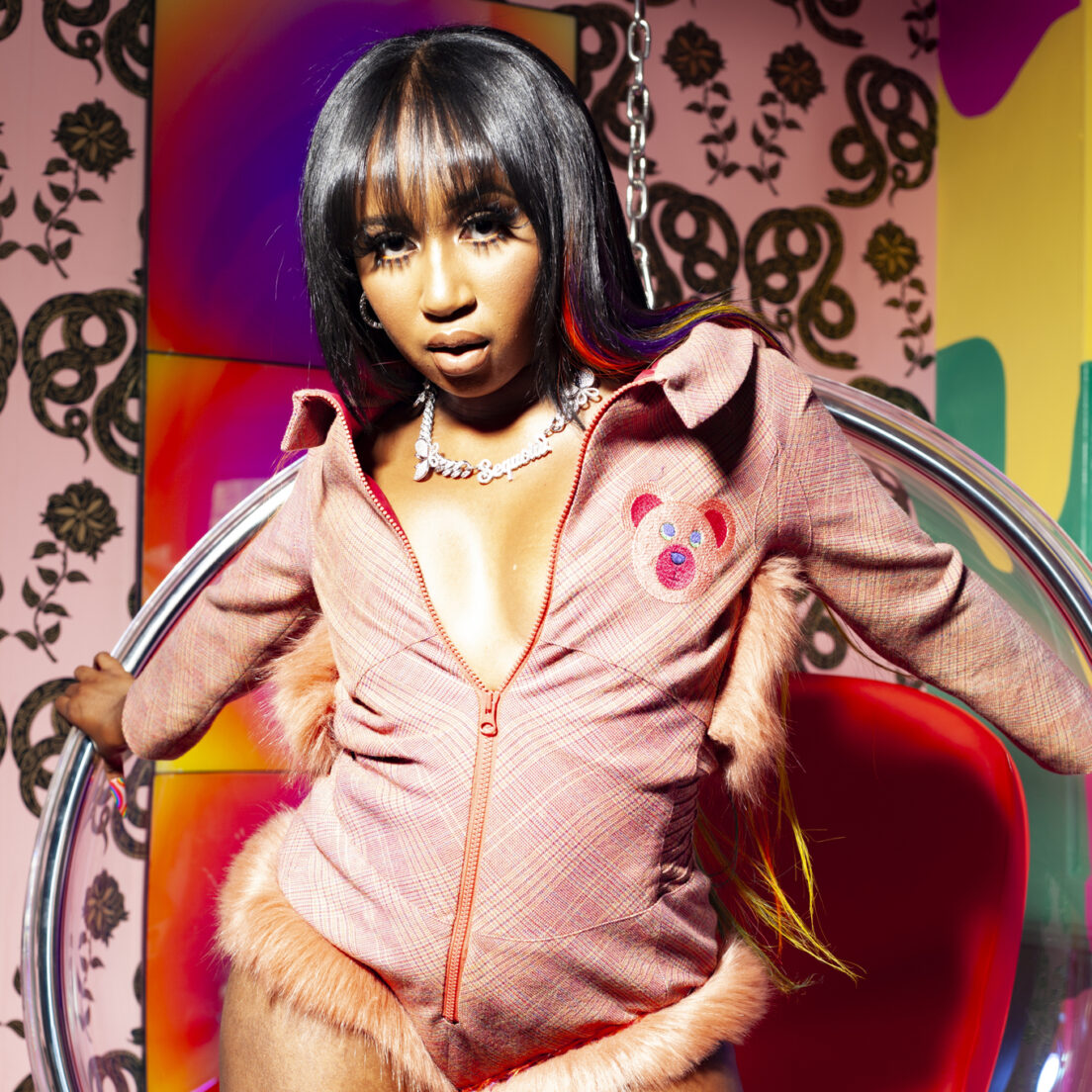 Read our piece on how Black women are making the most exciting hip-hop right now.
"I'm glad that I'm able to be a part of this movement and be a catalyst for people just understanding the power their words have over them," Tate said to us. Since the release of "I Am," it has been quoted in videos or on Twitter by JT of the City Girls and SZA and used in a clip of Priyanka Chopra-Jonas spotlighting her new book.
"I've been blessed to be a part of a lot of really dope things, while also making my own music."
Tate was born to R&B singer Dionne Farris, a successful artist who early on, wrote material and sang background vocals for "Bad By Myself" from TLC's first album, Ooooooohhh…on the TLC Tip. Farris also performed on Arrested Development's 1992 song "Tennessee," which won a Grammy Award for Best Rap Performance by a Duo or Group in 1993. In 1996, the same year she gave birth to Tate, Farris was nominated for a Grammy for her solo single "I Know."
By the time Tate was 5 years old, she was determined to become a musician, and was showcasing her budding talent to her family.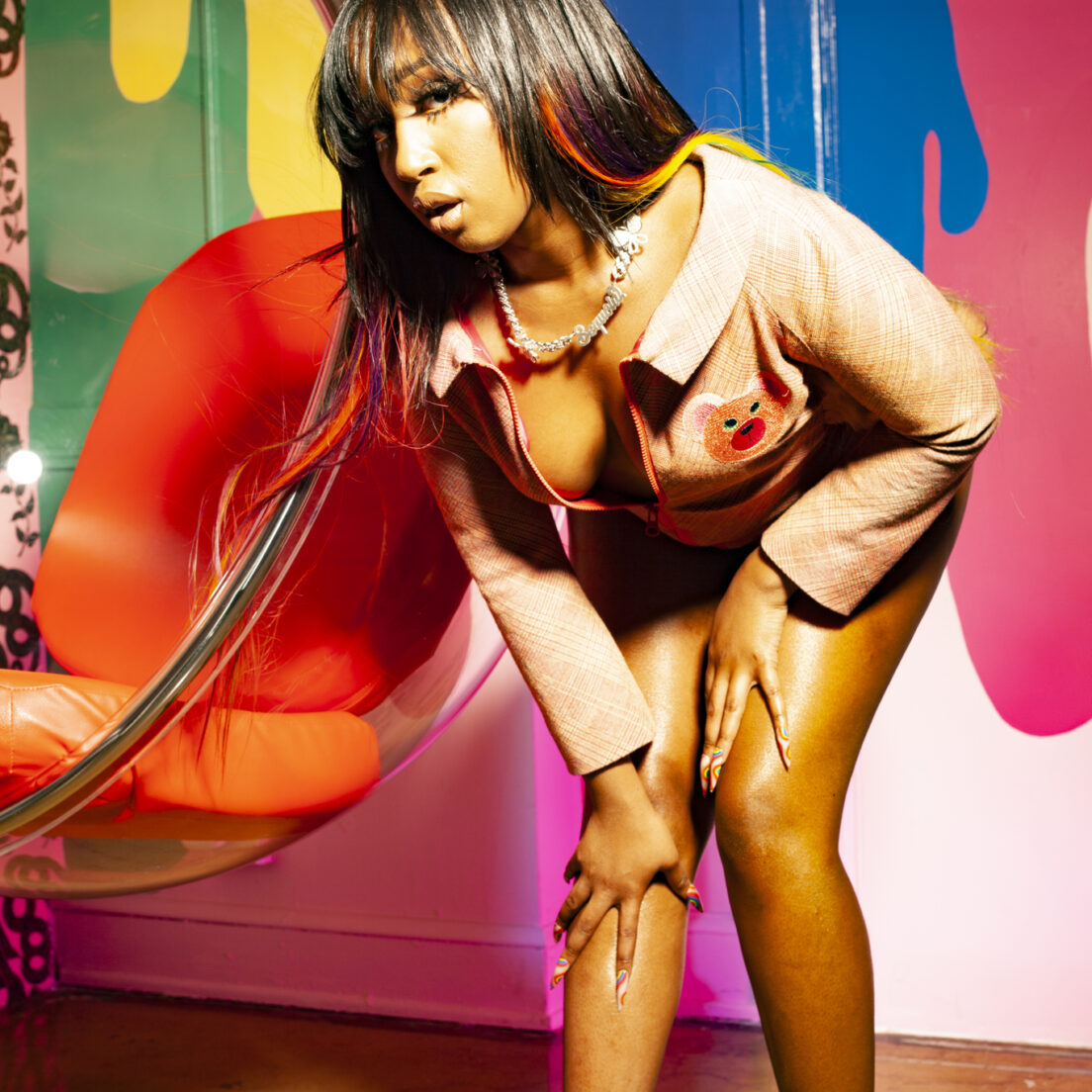 Tate began performing in her native Atlanta in 2015 and has since gotten a co-sign from Nicki Minaj, a Grammy nomination for her work on Dreamville's Revenge of the Dreamers III and began a partnership with Issa Rae's Raedio, a joint record label with Atlantic Records. Tate's most recent EP, After the Rain, a declaration of self following a breakup and the project that houses "I Am," was released through Raedio. "I've been blessed to be a part of a lot of really dope things, while also making my own music," she said.
Due to the COVID-19 pandemic, Tate was not able to have a traditional album rollout that included a tour, she has used this time to connect with her fans on social media and realized she had a knack for developing online content. Her videos rack up thousands of views and shares on various platforms, but Tate says she never tries to go viral, it just happens. "I'm just very much myself on the internet," she said honestly.
Being herself is paying off big time for Yung Baby Tate and the world can't wait to see what she manifests next.
Listen to "I Am" featuring Flo Milli below.
Photo credit: Munachi Osegbu