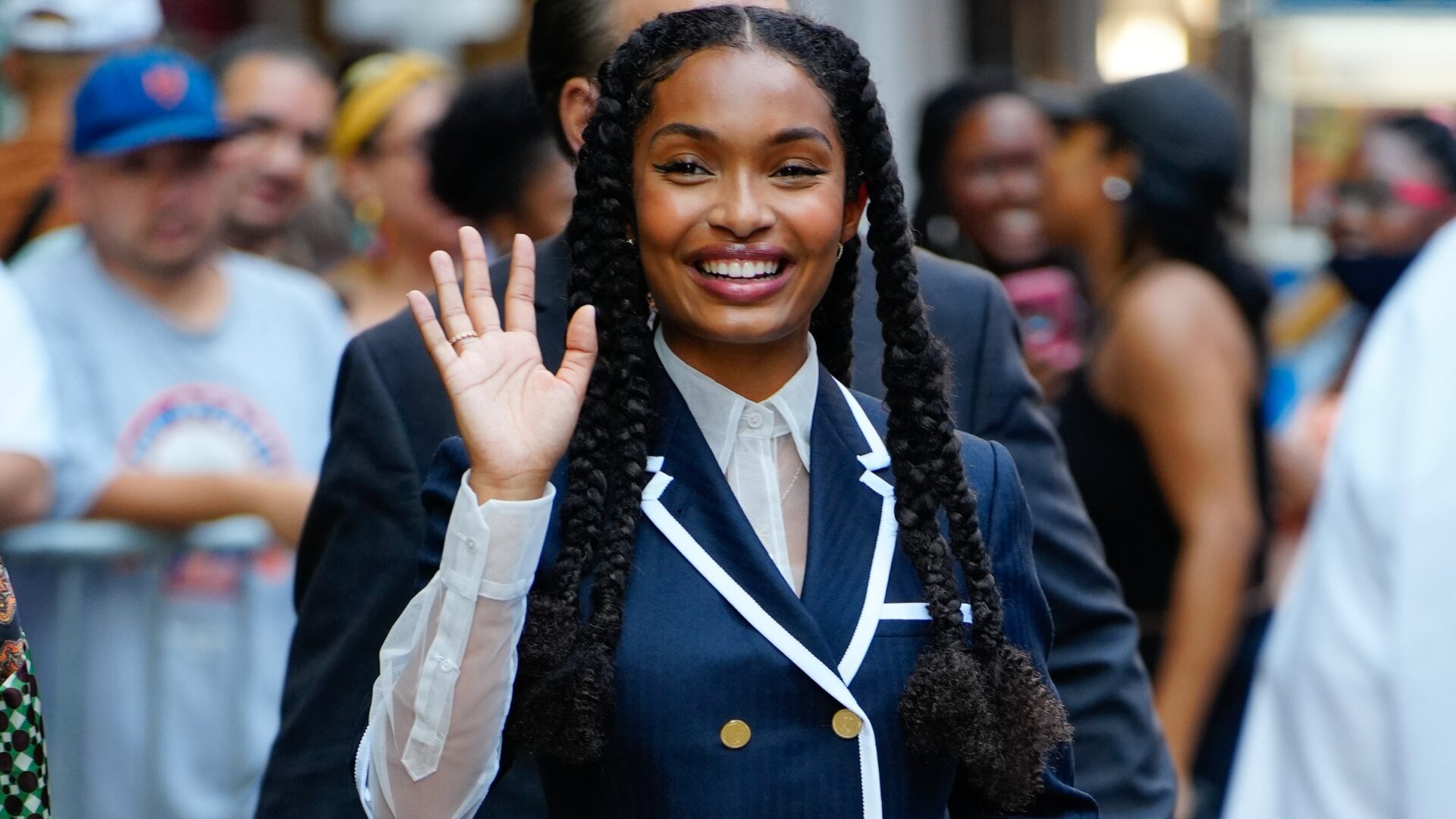 Yara Shahidi Set To Premiere Her Own Facebook Watch Show, 'Yara Shahidi's Day Off'
Guests include celebrities such as Nas, Chloe Kim, Khaby Lame, Swae Lee and Liza Koshy.
Yara Shahidi is getting her own show on Facebook Watch. Yara Shahidi's Day Off will be premiering on September 29 and is airing exclusively on the platform, according to Variety.
The actor and Harvard graduate will be joined by a roster of celebrity guests such as Liza Koshy, Chloe Kim, Swae Lee, Elsa Majimbo, Amanda Seales, Alton Mason, and her cousin – the famed rapper Nas. The premiere episode will feature TikTok creator Khaby Lame and will mark one of the content creator's first American sit-down interviews.
The Harvard University graduate will participate in activities reflecting celebrity guests' "authentic interests outside of their fame" such as horseback riding, gymnastics, golfing, soccer and game night.
"Much of our world and work as a family has been inspired by the intimate conversation we've had with the incredible people we're surrounded by," Shahidi said in a statement and as reported by Revolt. "For years, we at 7th Sun have wanted to open the door wide open and share with my peers how moving it is to hear some of my favorite folks talk about their favorite things. We are excited to join forces with Jesse Collins Entertainment, Tiffany Mills, and Meta to share these meaningful moments with my peers!"
The 22-year-old will not only star in the show, she will also executive produce the original series. Her production company, 7th Sun Productions, will be involved in the making of Yara Shahidi's Day Off alongside Jesse Collins Entertainment.
"It's been energizing to progress an idea created around our dinner table, into a show that gives space for people to share more about themselves," said Salter-Shahidi, her mother and the principal for 7th Sun Productions, according to Variety.
"As longtime supporters and fans of Yara Shahidi, we are elated to join forces with the 7th Sun team and Meta to bring Yara's vision to fruition," added Collins. "She is an incredible talent and we are so excited for the world to see what she will bring to the talk show landscape."
Yara Shahidi's Day Off premieres on September 29 at 9 a.m. PT on Facebook Watch and her Instagram page. Watch the full Facebook trailer here.
About Kyra: Kyra Alessandrini is a news writer at Girls United and a freelance journalist. Her work has appeared in publications such as Time, The Hollywood Reporter, InStyle, and Elle. Born in New York and raised in Paris, France, she is passionate about culture, street photography, and travel.