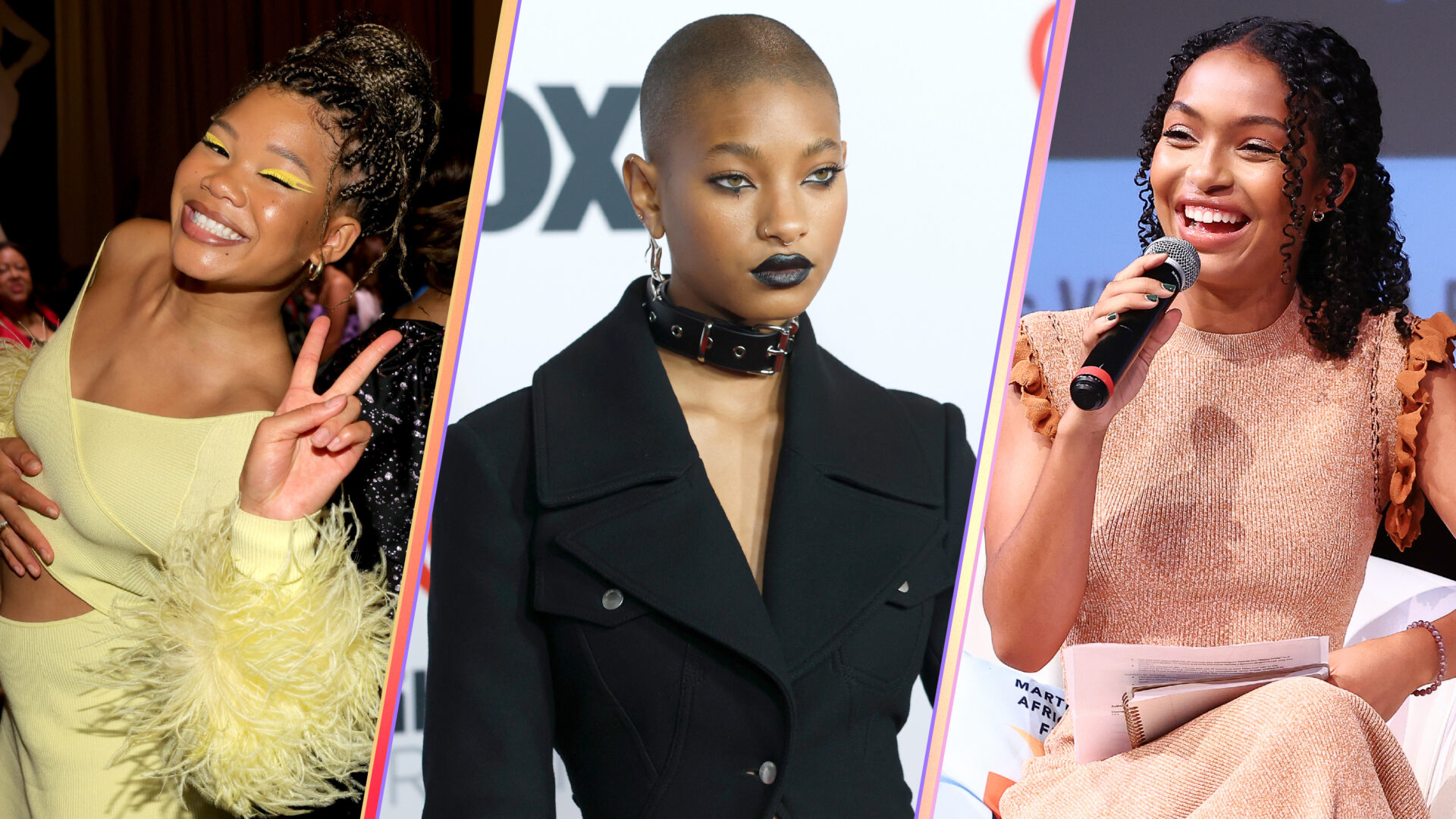 Our Favorite Gen-Z Boss Babes Are Securing Major Production Deals
Your favorite actors are also making moves in film production.
Gone are the days when young actors would stick to what they know. Gen Z is driving more entrepreneurial spirit in Hollywood than ever. Young actors now have production companies and are cutting deals with some of the biggest film studios in the business. By doing so, they are setting themselves up for longevity in the film industry.
As a whole, Gen Z is 55% more likely to start a business than millennials, reports Forbes. Young Gen-Z'ers are also more prone to having an entrepreneurial mindset. 72% of Gen Z high school students say they want to start a business, according to the Huffington Post. This desire for entrepreneurship is partly driven by a need for independence and financial stability. This is also true for Gen Z actors and producers in Hollywood.
Below, we've listed our favorite Black Gen-Z celebrities who have started their own production companies and have started developing promising future projects.
Storm Reid
Reid has had tremendous success as an actor. You may know her from her part in A24's Euphoria, or feature films such as A Wrinkle In Time, The Invisible Man, and The Suicide Squad. The 19-year-old is also at the helm of the production company A Seed & Wings Productions, alongside her mother Robyn Simpson. Their production company was launched with the aim of sharing stories that entertain, educate, uplift, and forge multicultural conversation, according to Variety. Reid will be starring and producing the Paramount Pictures' film Becoming Noble, which follows a high school student who discovers she is the princess of an African country.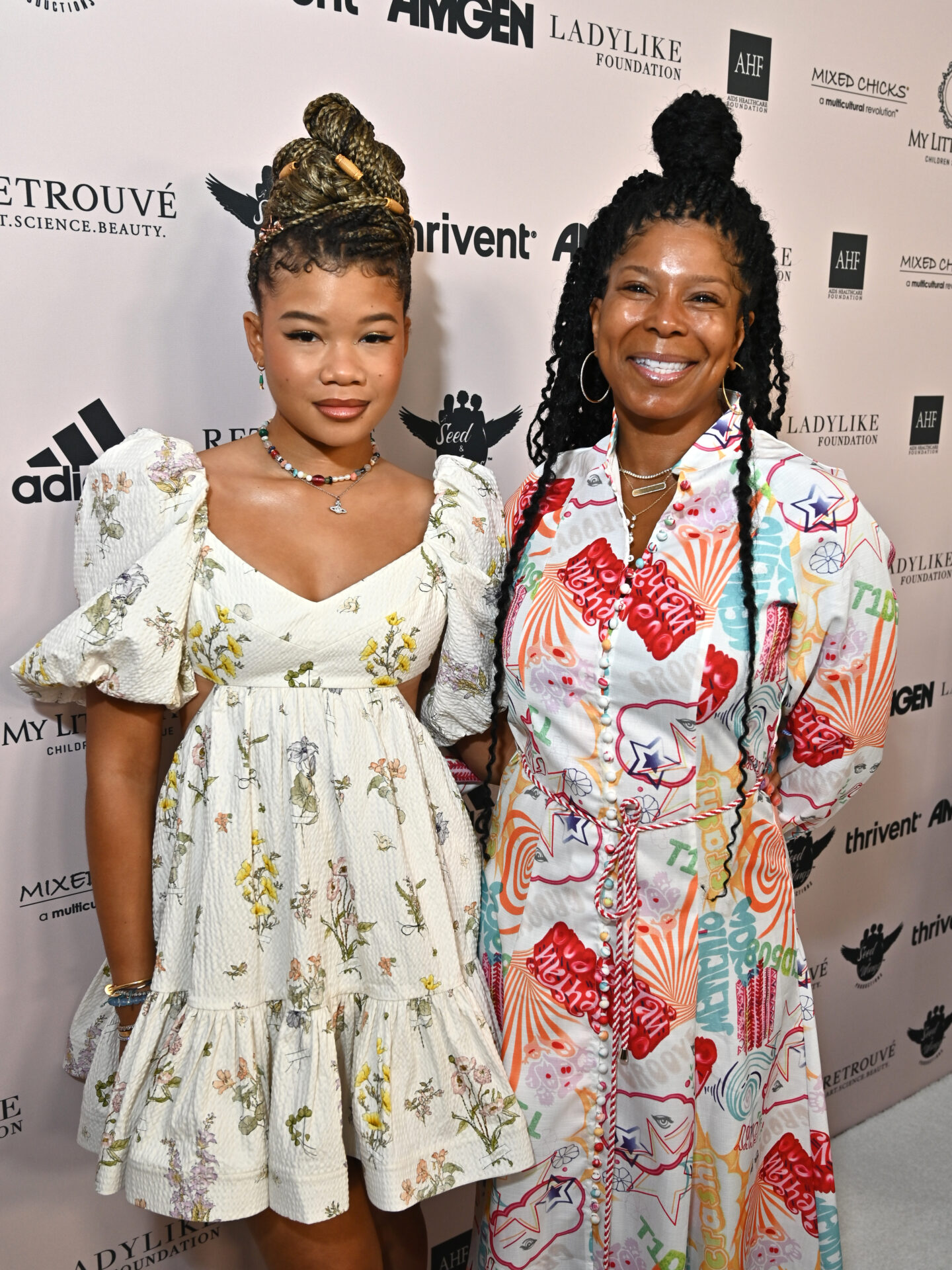 BEVERLY HILLS, CALIFORNIA – JUNE 04: Storm Reid and Robyn Simpson Reid attend the Ladylike Women Of Excellence Awards x Fashion Show at The Beverly Hilton on June 04, 2022 in Beverly Hills, California. (Photo by Andrew Toth/Getty Images for The Ladylike Foundation)
Marsai Martin
In 2019, Martin made history for being the youngest person to ever sign a deal with a film studio at the age of 14. The deal was signed between Universal and her production company Genius Productions. Martin's role is to develop scripted projects for the studio alongside her parents, who are co-founders and president of Genius Productions. "I am so excited for the magic I'll be able to create and produce with Universal," said Martin, according to The Hollywood Reporter. "My goal is to show young women and girls that our voices and ideas matter and you are never too young to dream BIG!"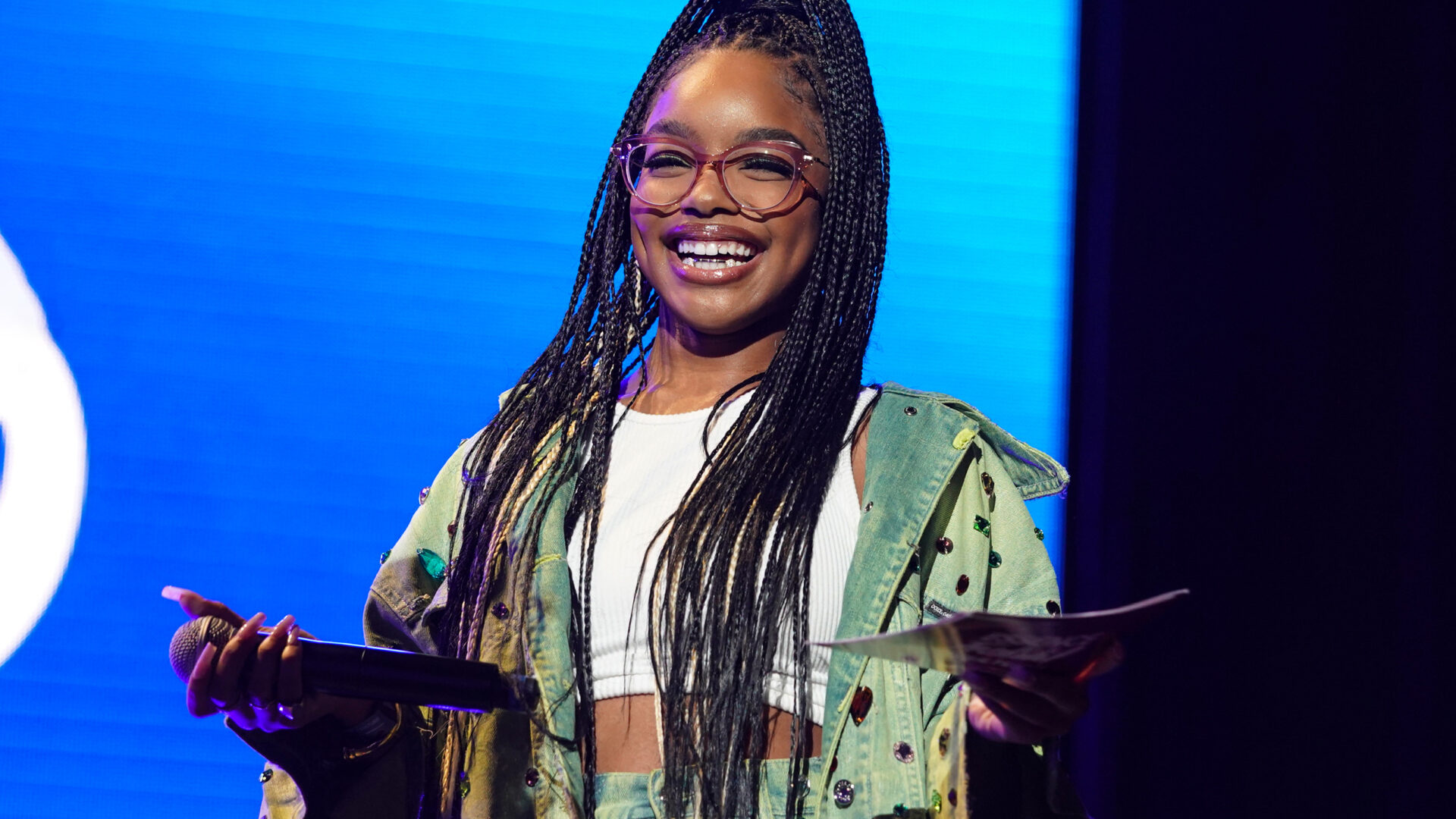 NEW ORLEANS, LOUISIANA – JULY 03: Marsai Martin speaks onstage during the 2022 Essence Festival of Culture at the Louisiana Superdome on July 03, 2022 in New Orleans, Louisiana. (Photo by Erika Goldring/Getty Images)
Yara Shahidi
Shahidi, who is at the helm of 7th Sun Production Company, recently had her deal extended with ABC Signature. It now includes a partnership with Disney's Onyx Collective. The 22-year-old Harvard grad runs her production company alongside her mother, Keri Shahidi. They will keep developing and producing projects for cable, streaming, and broadcast TV. "It is every creative's dream to be seen and heard and to do so with colleagues who align with your vision and your soul," said Yara and Keri Shahidi in a joint statement, according to Deadline. "We are so grateful to have the opportunity to continue to create with our Disney family and be grounded in the work that Onyx Collective is doing to meet the moment."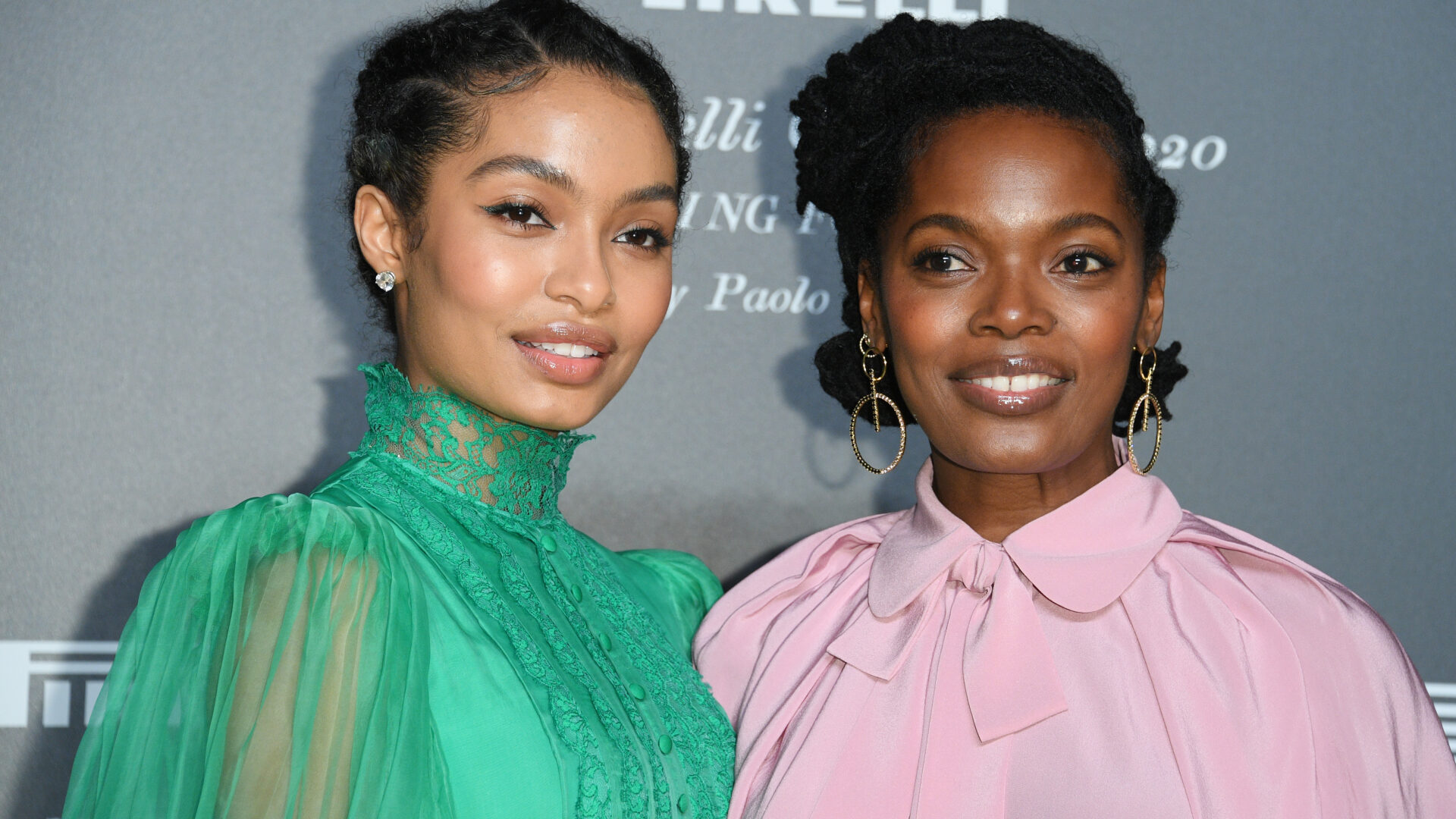 VERONA, ITALY – DECEMBER 03: Yara Shahidi and Keri Shahidi attend the presentation of the Pirelli 2020 Calendar "Looking For Juliet" at Teatro Filarmonico on December 03, 2019 in Verona, Italy. (Photo by Daniele Venturelli/Daniele Venturelli/Getty Images )
Willow Smith
Primarily a singer and musician, Willow Smith also made her debut in film production. In 2017, her production company MSFTS Production announced a partnership with Cartel Entertainment to develop two new projects. They acquired the rights to Alwyn Hamilton's young adult trilogy Rebel Of The Sands and Menencholy, an upcoming animated series. Both projects are YA fantasy stories centering female characters. Rebel of The Sands follows the main character's dangerous journey through the desert, and Menencholy is an academic coming-of-age. "The nonphysical, creative, and, wild nature of a female heroine's journey calls for a unique narrative structure that permeates the very foundation of the story. Enjoy the ride!" said Smith, according to Deadline.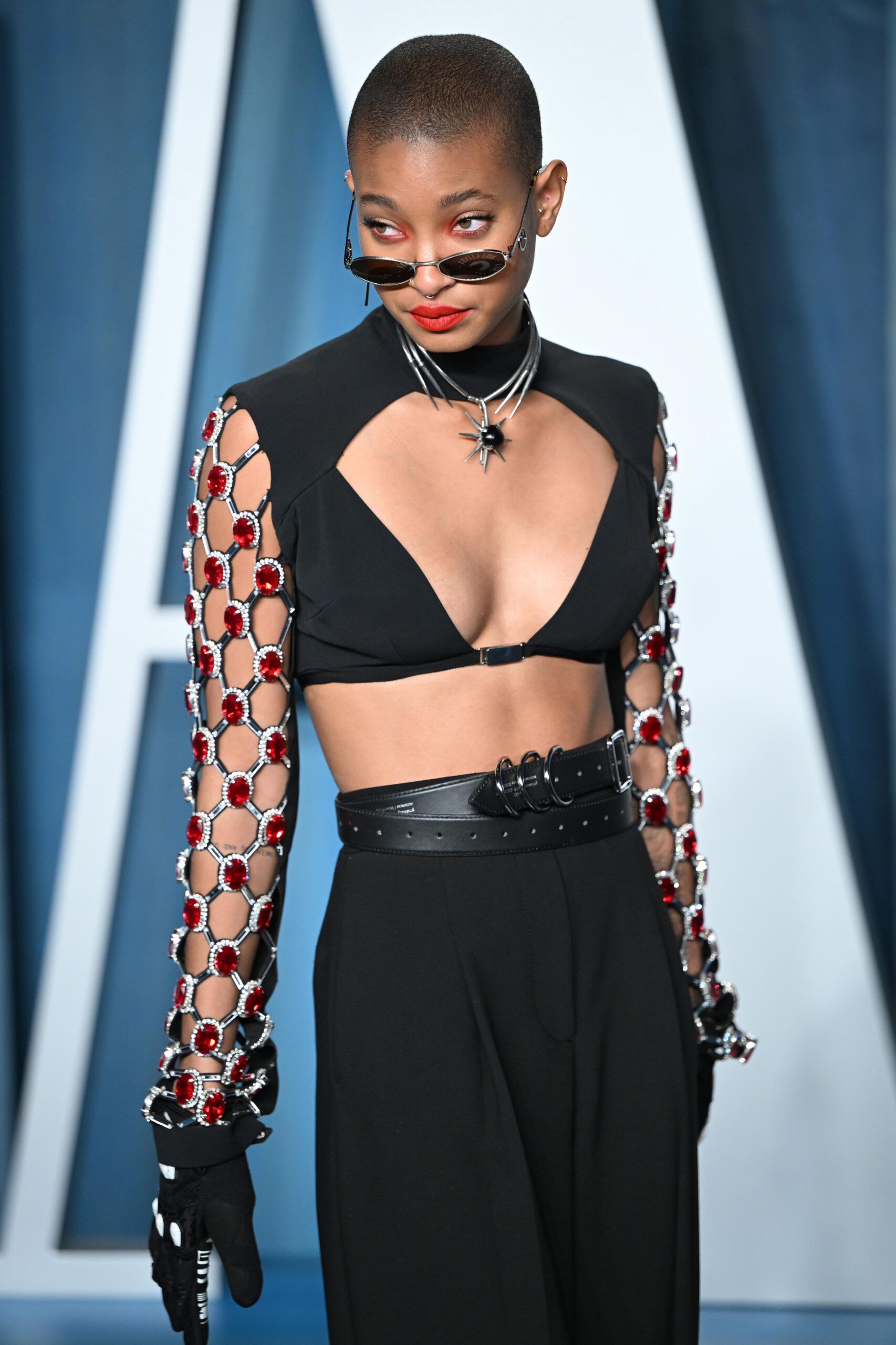 BEVERLY HILLS, CALIFORNIA – MARCH 27: Willow Smith attends the 2022 Vanity Fair Oscar Party Hosted by Radhika Jones at Wallis Annenberg Center for the Performing Arts on March 27, 2022 in Beverly Hills, California. (Photo by Daniele Venturelli/WireImage)
About Kyra: Kyra Alessandrini is a news writer at Girls United and a freelance journalist. Her work has appeared in publications such as Time, The Hollywood Reporter, InStyle, and Elle. Born in New York and raised in Paris, France, she is passionate about culture, street photography, and travel.