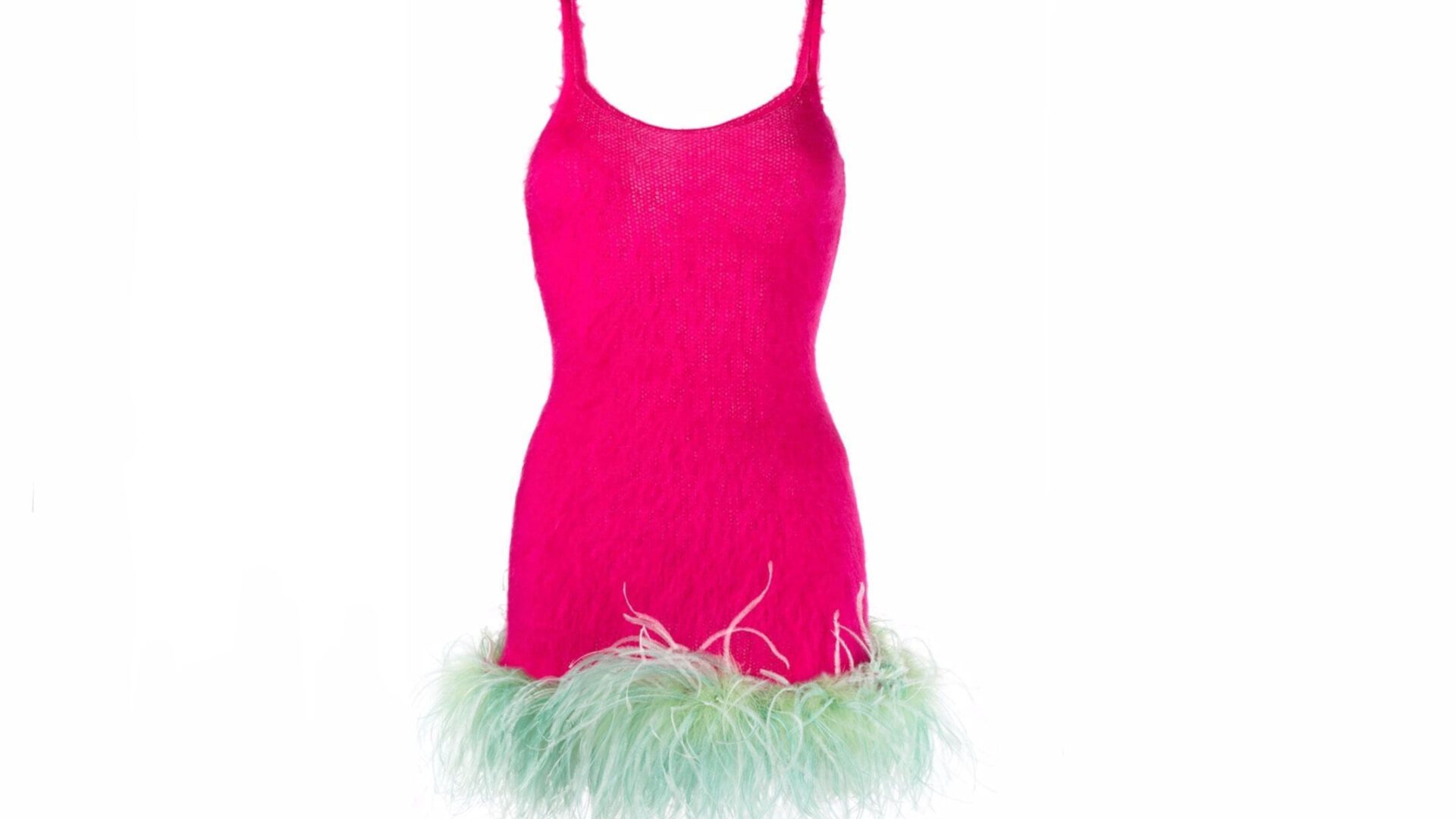 How To Get Your Hands On The Saint Laurent Mini Dress Your Fave Celebs Are Wearing
The mohair-wool blend dress hugs the curves and has an aquamarine, ostrich feather trim at the bottom for extra flair.
On Saturday April 2, Rihanna popped out in a fuschia mini dress that we've been dreaming about since we saw it. The mohair-wool blend dress hugs the curves and has an aquamarine, ostrich feather trim for extra flair. She paired it with heels by The Attico, which is a shoe brand she adores. For a pop of color for her makeup, the entrepreneur went for a bright pink lip that is no doubt by Fenty Beauty.
She wore the dress to attend dinner Giorgio Baldi in Santa Monica, California. Her adorable, growing baby bump was on full display and you know we've been loving her pregnancy style. She is expecting her first child with rapper A$AP Rocky.
Check out a timeline of A$AP Rocky and Rihanna's relationship here.
Rih's not the only celeb who's rocked the Saint Laurent dress. Singer Ella Bands and rapper Dess Dior have also worn the piece and paired it with strappy sandals. The hand bags have helped make the looks distinct—Rihanna rocked a green furry bag by Dries Van Noten , while Ella had a Birkin and Dess had a blinged-out clutch.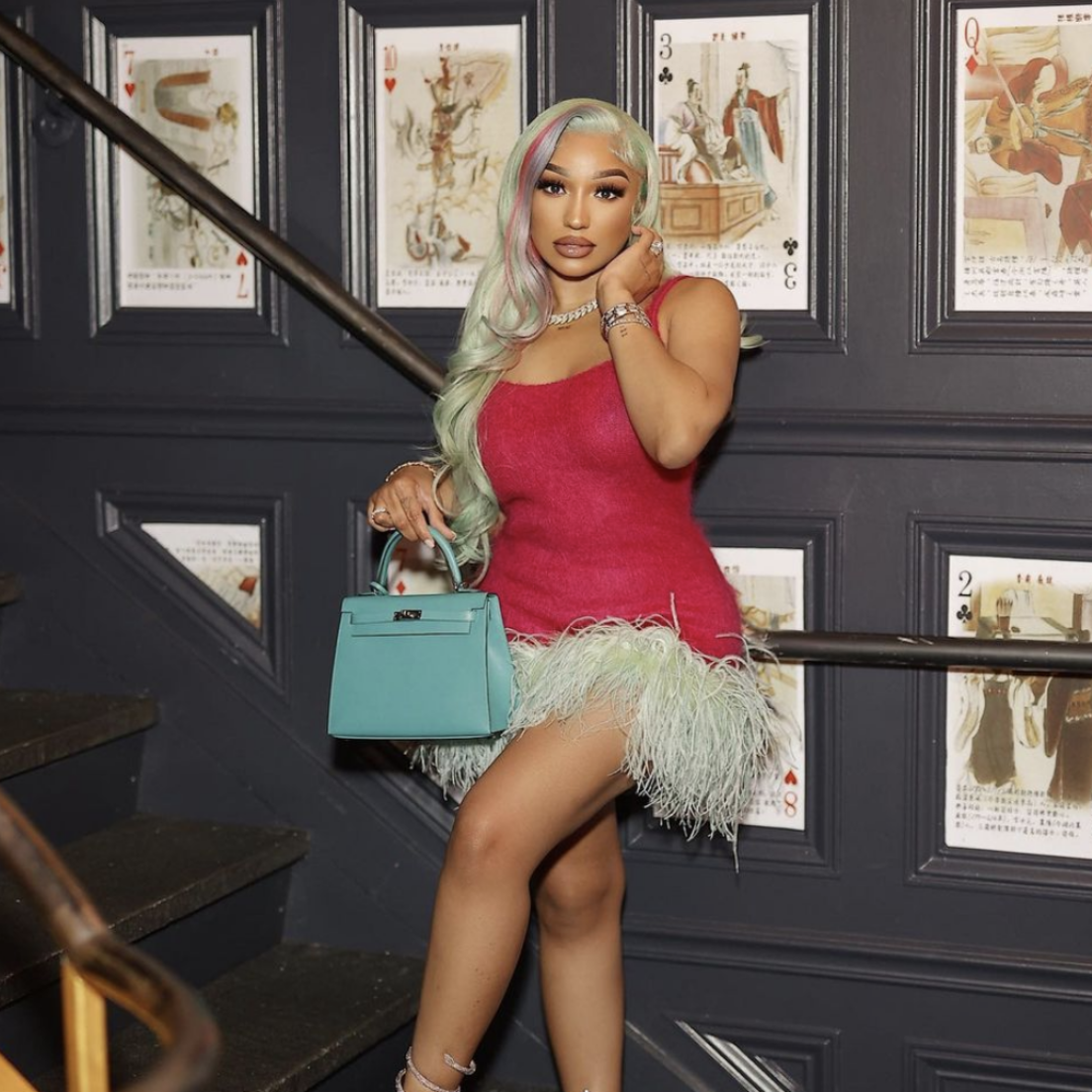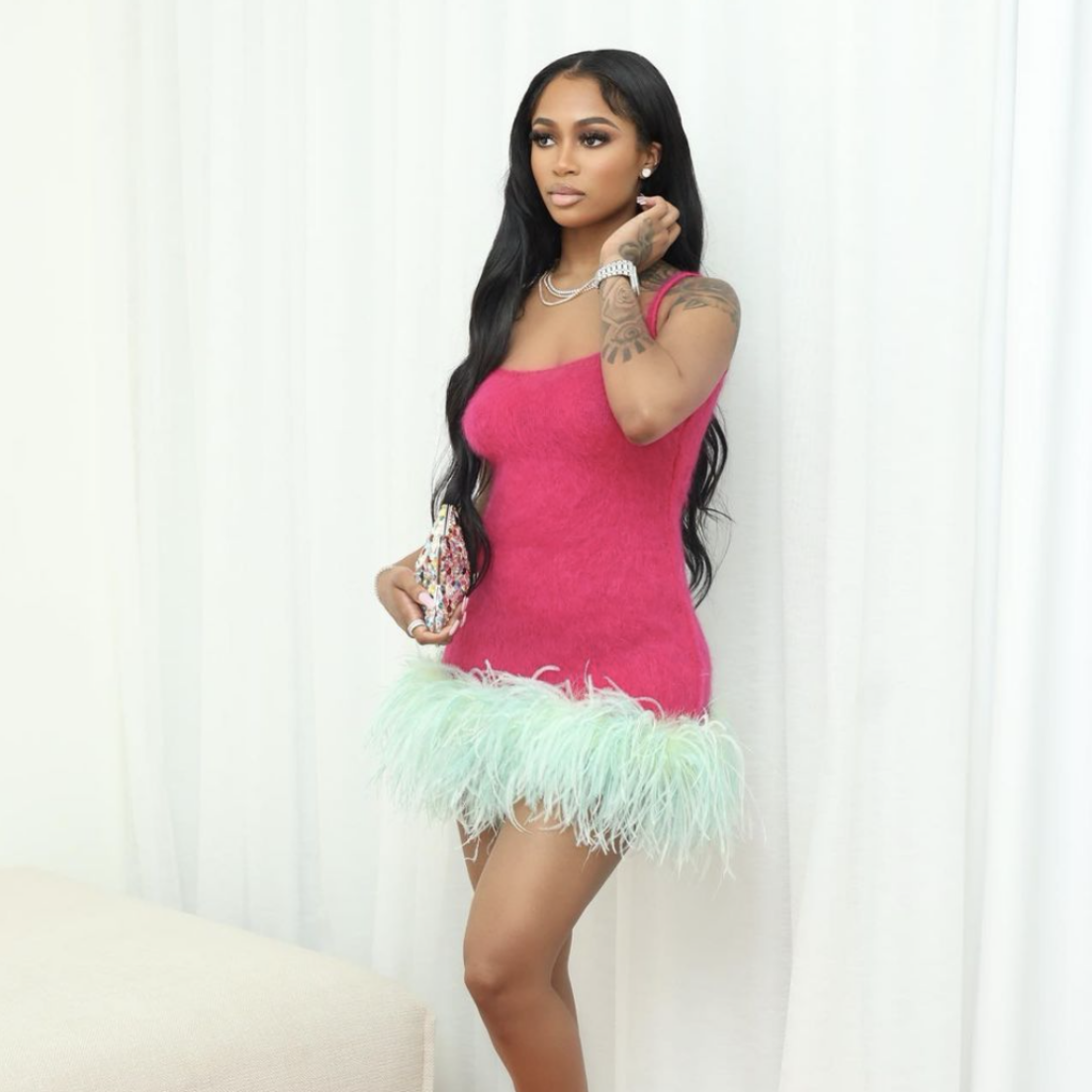 Wondering how to get a Birkin bag? We've got you.
If you're interested in grabbing this outfit, prepare to spend a pretty penny. Right now, you can get this Saint Laurent dress on Far Fetch for $2,290. If you have to have a hot pink summer dress with ostrich feathers but don't want to break the bank, Saks Fifth Avenue has one for $268. Just note that the feathers are fuschia too, and are placed at the top instead of the bottom.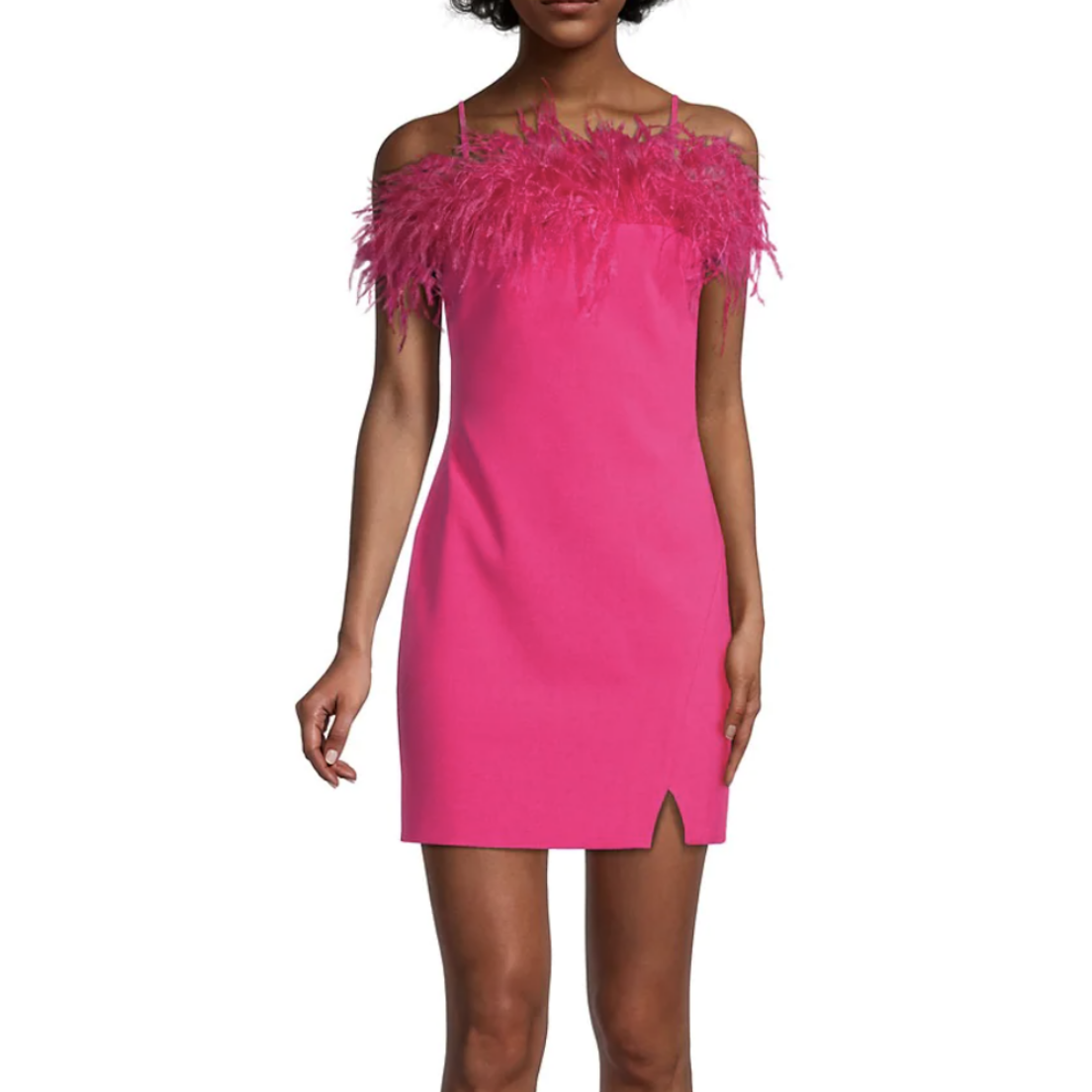 Shop another one of Rihanna's night out looks here.
Mini skirts and dresses are trending right now. From Miu Miu's take on the classic mini, to the affordable mini dressed from Zara, it's looking like we're embarking on a hot girl summer indeed.