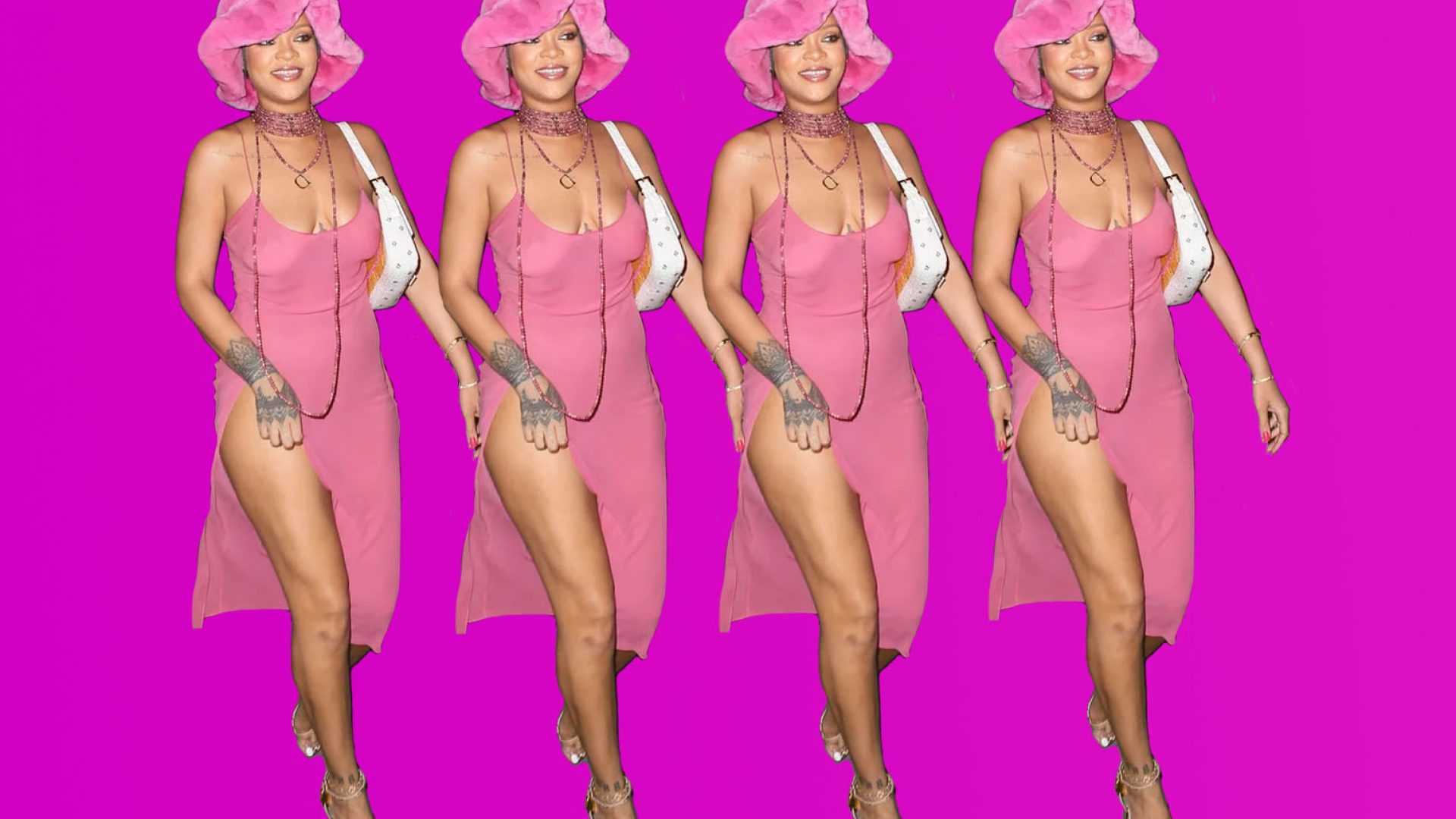 We Can't Get Enough Of Rihanna's Pink Date Night Look, So We Got All Of The Details On It
The furry hat is EVERYTHING.
Essence's Jan/Feb 2020 cover star Rihanna has once again put fashion lovers and her fans into a frenzy! On June 23, she popped out for a date night with her rapper beau, A$AP Rocky, in a hot, Barbie pink look. Our queen always serves.
It's no secret Rih fuels the fire of fashion with her flaming fits, and this look is no different. As she strutted down the New York City streets, she was seen stunting in a pink, vintage Dior by John Galliano (circa 2002) dress with high thigh slit. The look was complimented by a hot pink, layered choker that extended from her neckline to her waist. Serving full designer down, Rihanna added another vintage piece to the ensemble—a two-tone Fendi baguette on her shoulder. In some shots, she also seen wearing Rocky's black leather jacket.
The look was quite literally topped off by an eye-catching, furry hat designed by Emma Brewin for extra early 2000's vibes.
Read more deets about Rih and Rocky's relationship here.
It wasn't the first time her street style included a hat like this either—she was spotted in a green Emma Brewin hat in February 2020 and another in April 2021. The second one was designed by London's Benny Andallo.
As for the makeup in her latest look, Rihanna was smizing what we suspect to be a full face of Fenty Beauty, with perfect touches of liner and possibly Fenty Beauty's Freestyle Cream on her cheeks. She added her flossy Gloss Bomb to her lips, which could either be her newest line from Gloss Bomb Heat 'Hot Cherry' or one of the originals in 'Hot Chocolit'. Knowing Rih, she might've mixed them both. 
While we still await her upcoming album, called R9 by fans, we can always depend on Rihanna to deliver what the streets are feening: her presence, her outfits and the designer details. 
Photo credit: Shuttershock