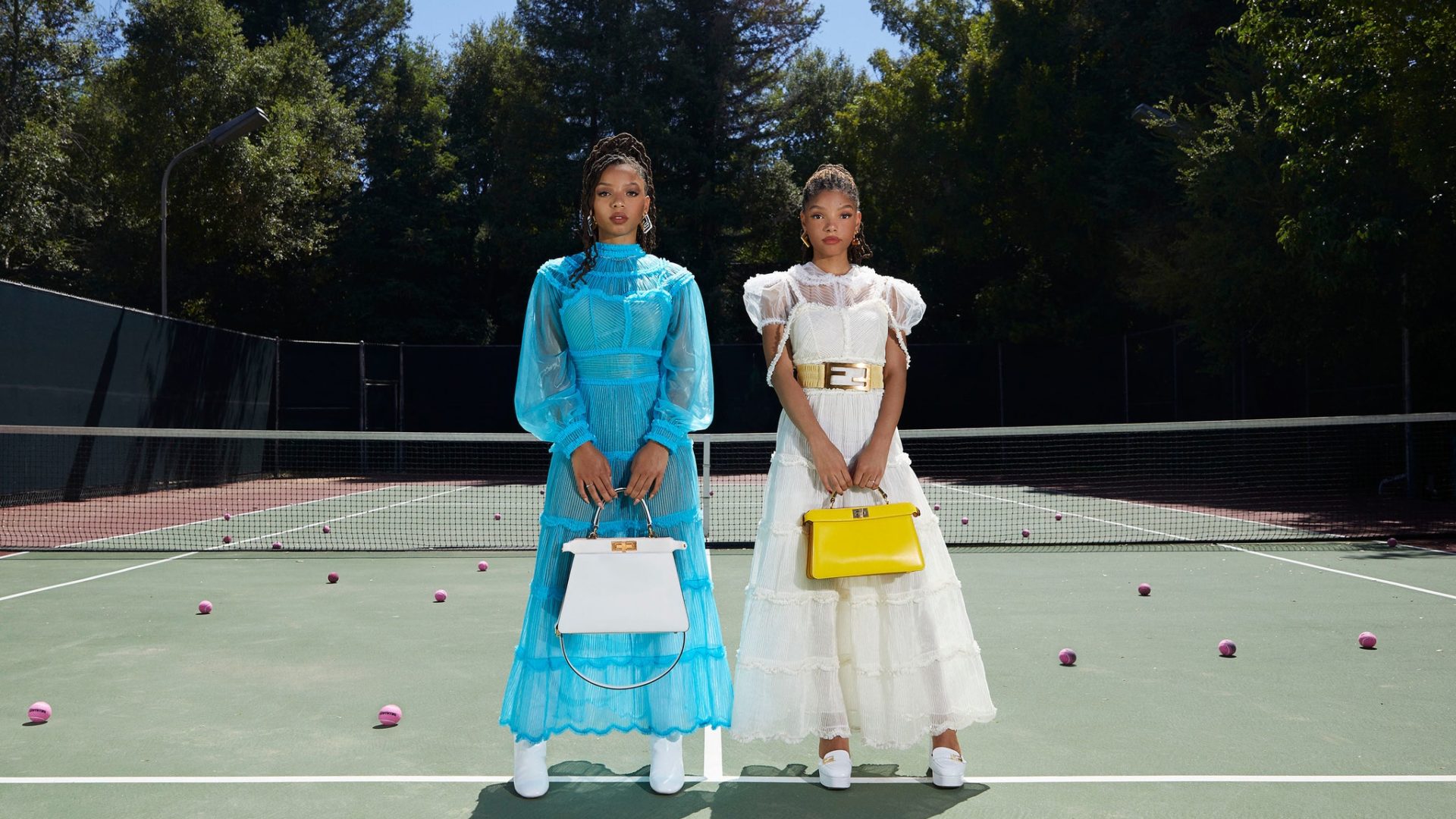 Chloe x Halle Stun In New Fendi Ad
Soul sisters Chloe x Halle are now repping Italian fashion brand Fendi.
On July 28, we were made privy to Chloe X Halle's new commercial for the Peekaboo, Fendi's uber cute, everyday handbag. The duo shot the advertisement at their home and the clip shows them posted up on (and look absolutely fab) their tennis court, enjoying a glamorous dinner set up, and going for a quick dip in the pool—all while rocking their Fendi bags.
"Since we can remember, we have always been huge fans of the Fendi brand," the sisters exclusively shared with Miss Vogue. "Fendi is the perfect mixture of classy and sexy, and we were more than happy to be a part of this project." We love to see it!
The sisters first alluded to Fendi link up last October, when they hit the town in support of Nicki Minaj's "Fendi Prints On" release. They shared a glimpse of them in silver and hot pink, logo-covered dresses. It's awesome to see the talented queens land a major campaign of their own.
Watch the official ad for #MeAndMyPeekaboo below.
Photo credit: Miss Vogue