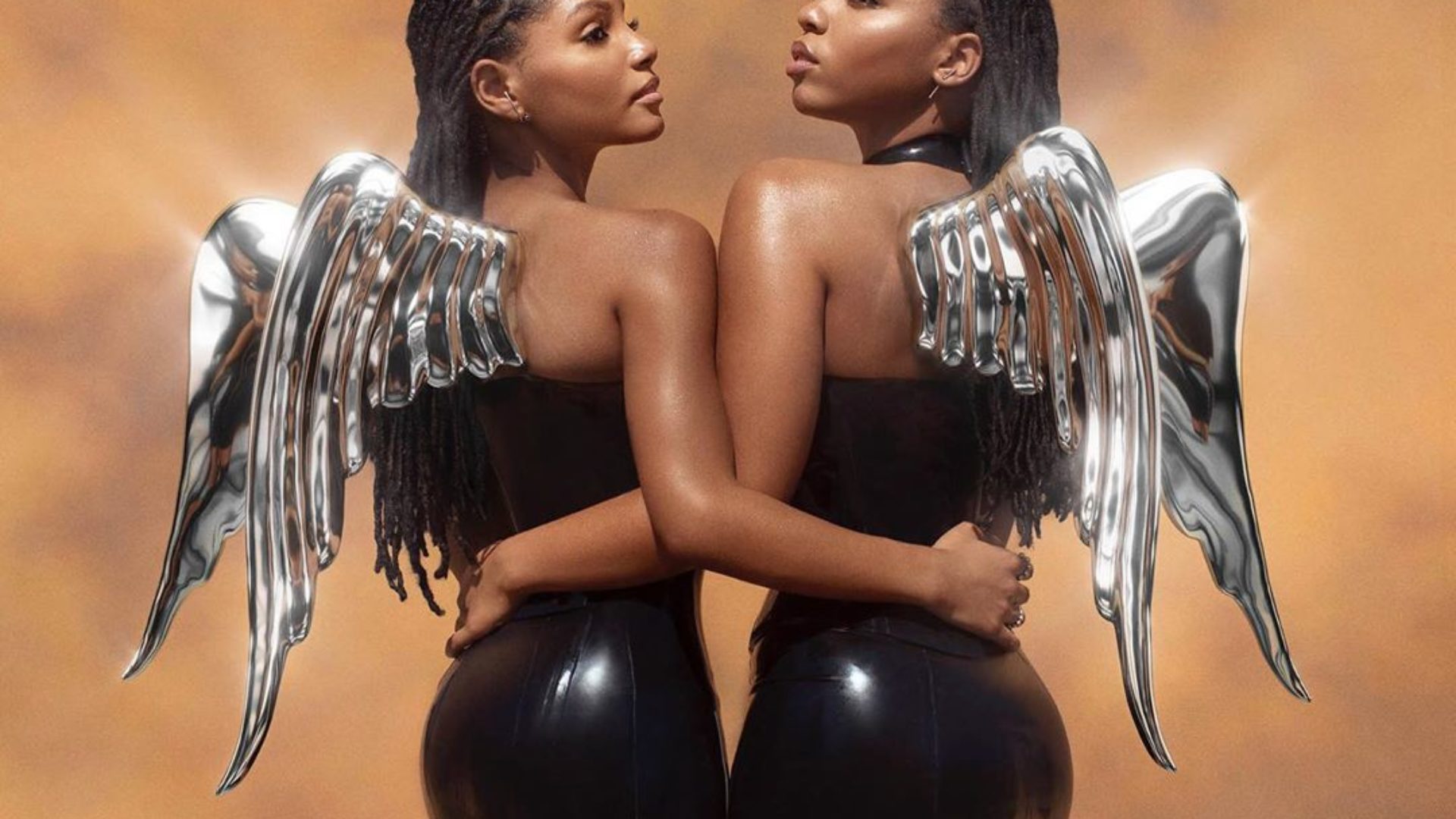 GU Jams: Watch Chloe x Halle's New Video For "Do It!"
Their album, 'Ungodly Hour' is coming on June 5.
GU Jams is Girls United's weekly column dedicated to sharing and discussing new music and music news.
Last weekend was heavy for Black music fans. We lost music executive and founder of Uptown Records, Andre Harrell, rock & roll icon Little Richard, and soul singer Betty Wright. We honor them for their work to make the world a more flavorful, and inclusive, place.
We want to send a special message to everyone who was hit hard by the news.
This week, Swizz Beatz and Timbaland announced that Nelly and Ludacris will be the latest musicians to go toe-to-toe on Verzuz. Who are you betting on?
Singer Zonnique dropped two new singles, "Winner" and "#FTCU." Listen to them here.
Drake shared his top 5 favorite rappers of all time — can you guess who he included? Find out here.
Teyana Taylor's forthcoming LP, The Album, is coming in June. Watch a snippet from one of the tracks' videos below.
Peep the round up of our favorite new tracks below!
Chloe x Halle – "Do It"
Sisters Chloe x Halle are back with a saucy new video for "Do It." It's the first single from their forthcoming album, Ungodly Hour, which is due to drop on June 5.
In "Do It," the duo has us seeing double ("Beautiful Liar" vibes anyone?) as they steam things up in front of desert-like backdrop.
Reason ft. Schoolboy Q – "Pop Shit"
It's TDE season. First, Isaiah Rashad dropped his first new song in 4 years, "Why Worry", then SiR shared his animated video for "John Redcorn," now Reason has enlisted Schoolboy Q for his latest single, "Pop Shit."
Hopefully, Kendrick Lamar and SZA share some new tunes soon, too.
Kehlani – "Open (Passionate)"
Kehlani's latest cut, "Open (Passionate)" is a classic two-part jam with a knockin' beat switch. The singer/songwriter touches on fidelity in high-profile, open relationships, and keeping the fire alive.
Keke Palmer ft. Coi Leray – Sticky (Remix)
Keke Palmer's newest track, "Sticky" got the video treatment, plus a hot verse from Coi Leray! Makeup for the video was done by GU favorite, Scott Osbourne.
Photo credit: Instagram