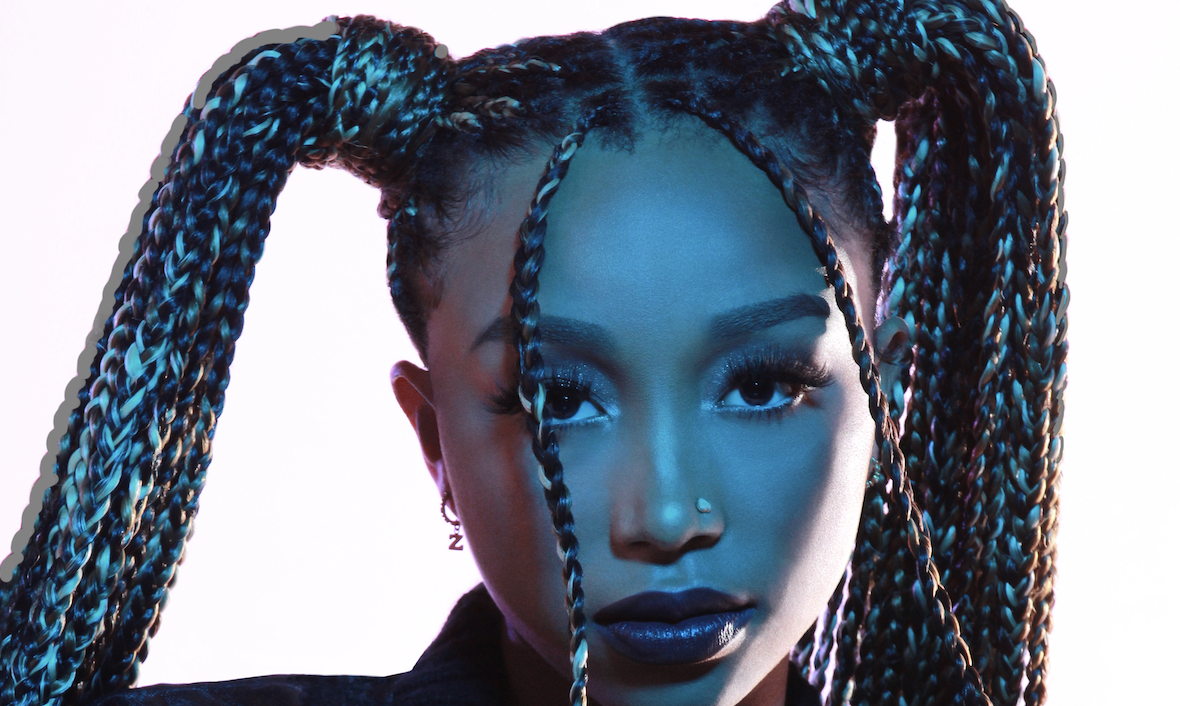 Zonnique's Got Her Own Hustle
The daughter of T.I. and Tiny talks new music and why she feels so much pressure to create bops.
If you grew up in the 2010s, it's certain that you came across singer-songwriter Zonnique. The former OMG member grew up starring on Vh1's T.I. and Tiny: The Family Hustle along with her five younger siblings. During the show's eight-year run, we got to see her as a fun-loving older sister and also watched her blossom as a performer.
The daughter of Tameka "Tiny" Harris (who's one-fourth of the R&B group Xscape and one of the writers behind TLC's "No Scrubs") and the granddaughter of Charles Pope of Atlanta's vocal group, The Tams, it seems that Zonnique was destined to enter the music industry. In her younger years, she would hit the road with Pope when he traveled to perform. But even though her mother, stepfather, T.I., and grandfather established musical legacies, the 24-year-old singer worked hard to create her own lane.
During a 2017 sit-down with BET, her mother recalled Zonnique singing into brushes with her best friend at the ages of 3 and 4, but wanting to see whether or not she would maintain the same fervor. Nearly 20 years later, it's safe to say that she has.
After six years of performing as a member of successful pop girl group the OMG Girlz (later, just OMG) the singer decided to pursue solo endeavors and was met with immediate success. She hit the stage during Xscape's reunion tour in 2017, and released her first solo EP, Love Jones, that same year.
We spoke with Zonnique following the release of her two new singles, "Winner" and "#FTCU," and she shared more about her new project, why she took a hiatus and releasing the pressure she feels from being Tiny and T.I.'s daughter.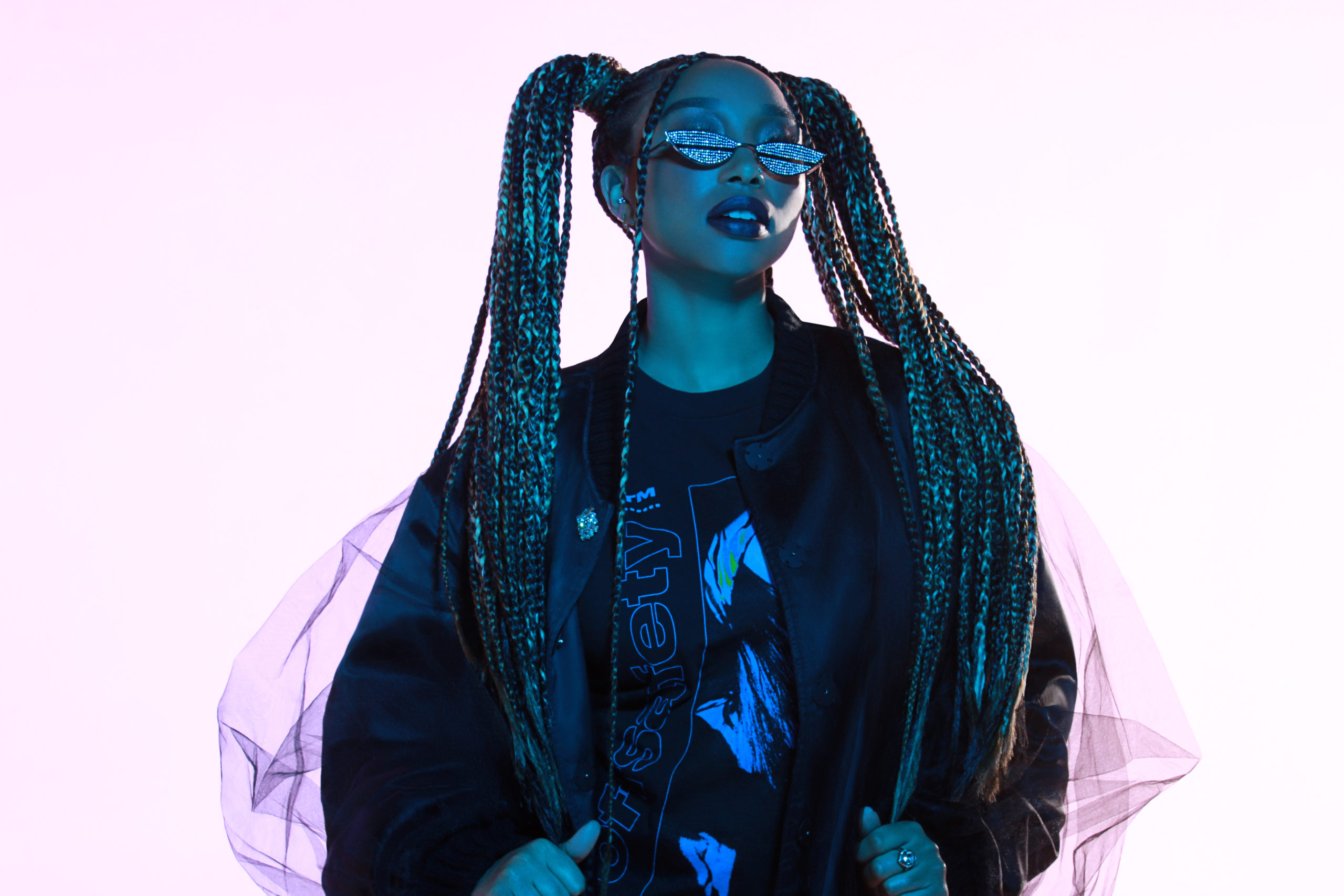 Girls United: Let's just jump right in: what was behind the musical hiatus you took between 2017 and now?
Zonnique: Honestly, the pressure I was putting on myself to do better for my next project. I put a lot of pressure on myself for everything to be so perfect all the time when it comes to my career. But in that time, I recorded a lot of music and I also got better as an artist. I kind of stepped into doing music on my own—writing, taking charge, and making moves, planning my own photoshoots and stuff like that.
Why do you put so much pressure on yourself?
For one, I'm surrounded by so much great music. I just love music so much—I'll listen to a song [I like], and I'm like, 'This is the perfect song. Who wrote this?' Especially with me writing for myself and it being a new, fresh thing for me, I'm always putting pressure on myself to make a hit, which I really need to stop doing because when you make good music, it is a hit.
How was the transition when OMG disbanded and you went solo? What made you want to perform on your own?
Just being in a group all my life was a challenging transition for me. What inspired me was my love for music. I could never see myself doing anything else. I'm extremely happy when I make music.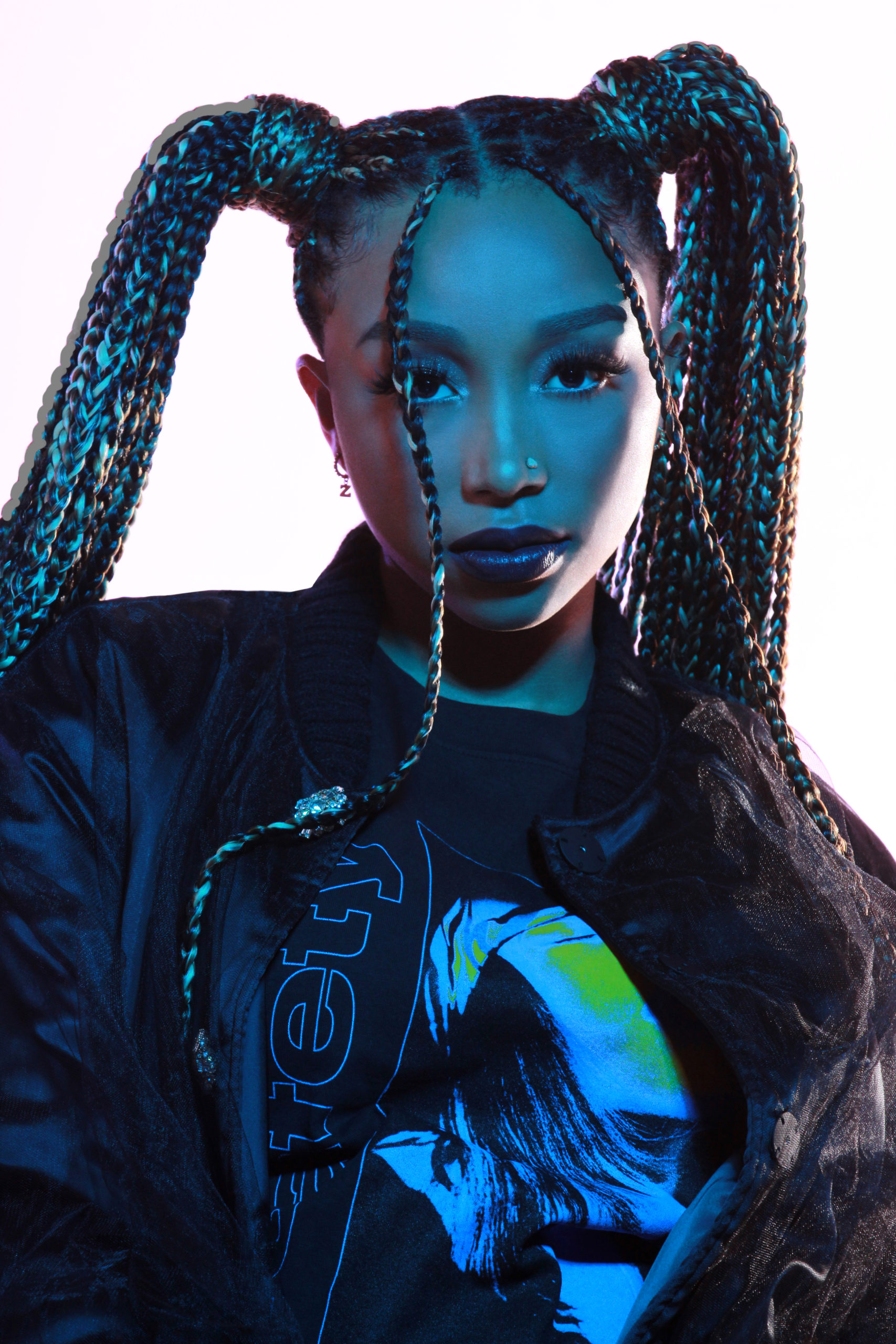 During our live, you said that you worked with producer J. Reid ("Chun Li," "Barbie Tingz") on both of your new tracks. How did you all meet?
Me and J. Reid met the year OMG Girlz broke up. [He] was the new producer my mom had linked us with. Well, really [she connected us with] Jagged Edge. We remade their song "Girl It's Over" and they were working with J. Reid. So that's how OMG Girlz met him. From there, he was always very supportive and in my corner.
What was your songwriting process like?
J. Reid will always ask me what type of vibe I'm on right when I come in the studio. I always start off with something I may be missing, like, 'Let's do uptempo, or mid-tempo, or let's do a love song.' Then I go through my notes to see if I wrote something that pops out. I'll say, 'I can make a whole song out of this!'
"I don't really record with a lot of people in the studio. I don't really like a lot of people in my space unless you're there to help me create."
I don't really record with a lot of people in the studio. I don't really like a lot of people in my space unless you're there to help me create. As [Jay Reid] makes the beat, I write. By the time he's done, I've got like a little verse or half a verse to put down.
You mentioned in our earlier conversation that you were working towards a project. What can we expect from it?
You can definitely expect a lot of different emotions from this project. Because I've been working on the music for so long, some songs are from when I was single, some songs are from when I was heartbroken. There's a lot of different feels in it, so you'll definitely get caught up with what I've been going through in the past few years.
Listen to "Winner" and "#FTCU" below:
This interview has been edited for clarity.
Photo credit: Erick Robinson