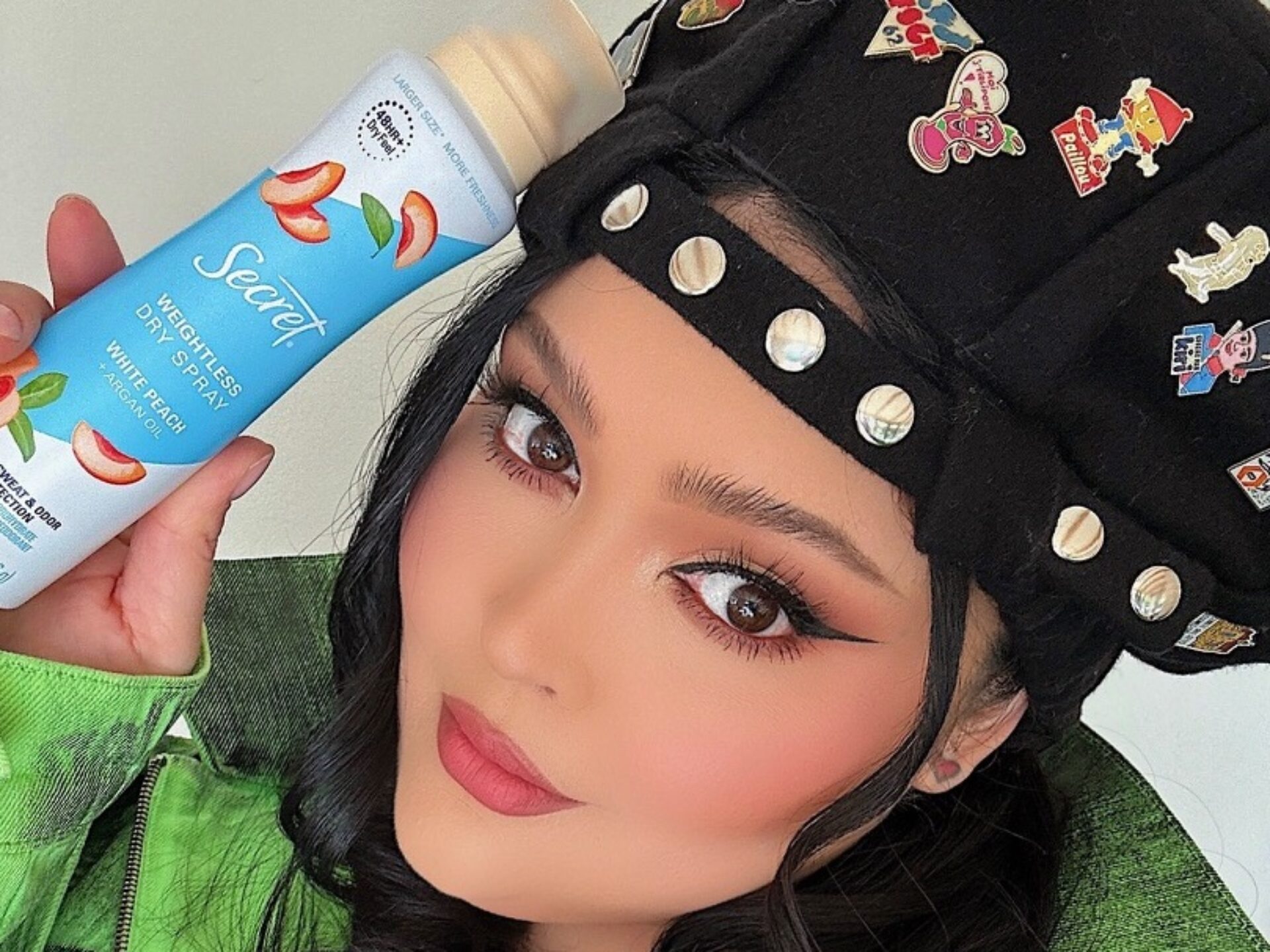 Rihanna's Makeup Artist Spills Her Beauty Secrets
Priscilla Ono gives GU the tea on picture perfect looks
Priscilla Ono is the brains behind some of our favorite glam moments from our favorite It girls, including our hot girl coach Megan Thee Stallion and the Halftime Show performer herself: Rihanna. She joined Fenty Beauty as the brand's global makeup artist in 2017 and has since shared her expertise with beauty connoisseurs around the world.
Now in 2023, Ono's glam is about to be on pop culture's biggest stage in the world: the Super Bowl LVII Halftime show. As we all gear up to watch Rihanna make her performance debut in several years, we're definitely going to be on the lookout for what the glam consists of and how Ono prepares for such a monumental night.
Ono recently partnered with Secret Deodorant as they launched their new scents for its Dry Sprays collection, which have 48-hour sweat and odor protection and dry with weightless protection. For Ono, this partnership paired perfectly for her as she's constantly on the move and getting ready for major glam events like the big game on Sunday.
While we prepare to get our looks together to watch Rihanna's comeback concert (that also consists of a football game), we got a chance to catch up with Priscilla Ono to pick her brain for some key beauty tips, her partnership with Secret deodorant and the mood board behind Rihanna's show.
Read 'It's Game Time With Savage Fenty Ahead Of Super Bowl'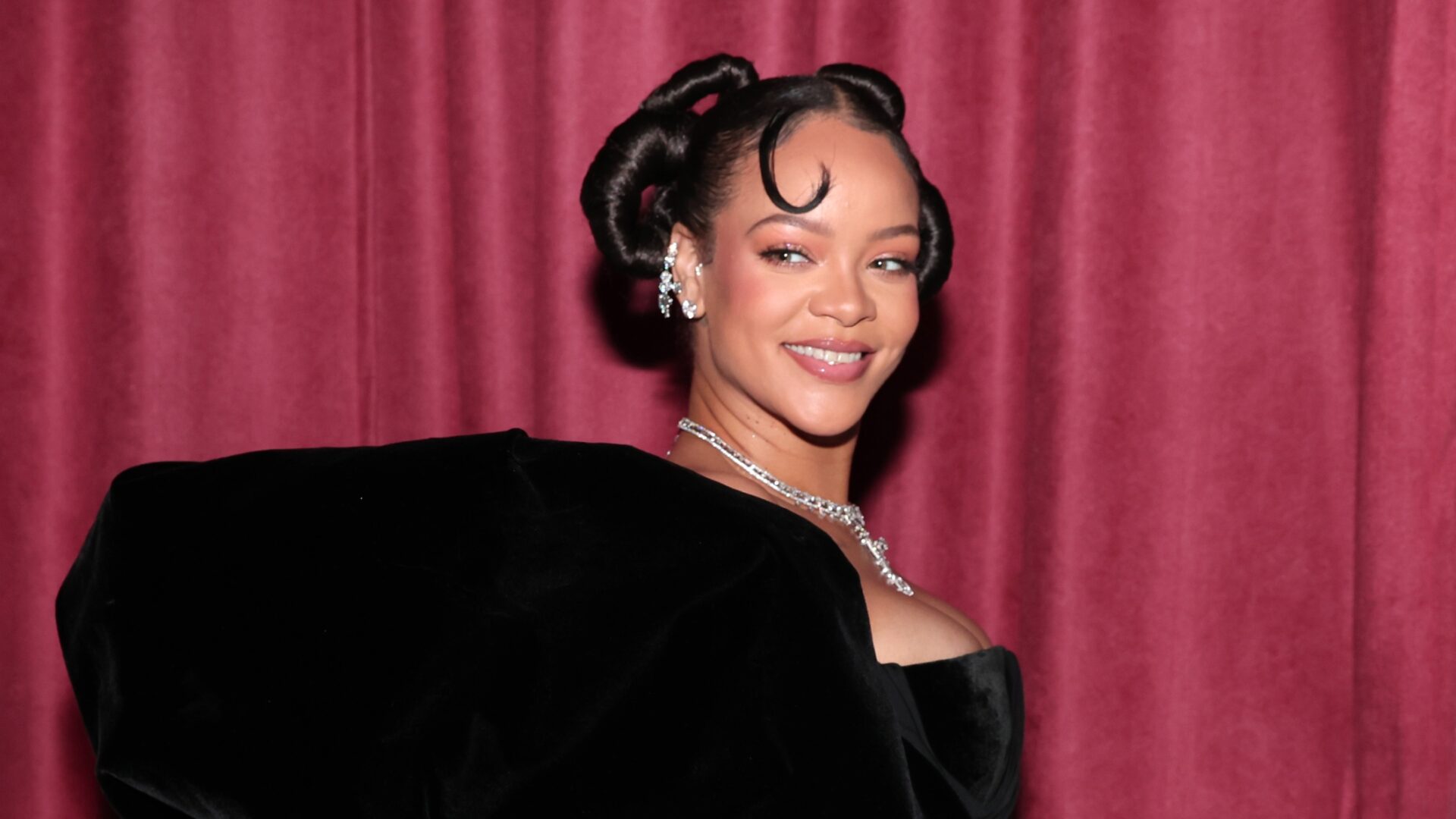 GU: What [makeup] trend has been your favorite to watch on social media?
Priscilla Ono: "Dark lip liner and lighter lips on the inside all stem from Latino and Black culture, growing up in the 90s in LA watching my Tias do their dark lip liner and their lighter lip, and all their friends and family members. I love watching it come back whether it comes back, and they call it a 90s lip or brownie lip we know where it came from, and I love to see it. It's so inspiring because it's what I watched as a young coming-of-age teenager and inspired me to do makeup so seeing it again, it just hits home."
You are well known for blessing the faces of our favorite stars, from Rihanna to Bella Hadid and Megan Thee Stallion. What are the must-have products that you've been loving so far?
"I definitely always need a No Color Powder because it's one color for everyone essentially which is really easy to put in my kit. I don't like to add too much makeup continuously throughout the day. I always recommend that, even for everyday people throughout the day if you get oily use a No Color Powder because the no color powders essentially don't add more makeup to your face."
"Also, right now a really good thick moisturizer because it's dry right now and we're getting out of these winter months. So, after the cold usually the skin gets really dry, so I always want to make sure I'm on deck with a really good moisturizer."
Then Secret deodorant the weightless, dry spray from Secret is my favorite. I love that its 48-hour protection. I need that, especially for big gigs that I have like the big game I have coming up, and I need to make sure that I'm super protected. I carry this in my kit too, because my assistants and my clients sometimes need a little bit of a freshening up throughout the day.
You're partnering with Secret, as they recently launched their body Dry Spray's. Which fragrance have you been loving so far?
"White peach with Aragon oil right now is my jam. Sometimes when I'm doing makeup, and I'm super close to my clients, they'd be like sniffing me and being like, 'What perfume is that?' And I'm like it's actually Secret deodorant."
How can your makeup stay just as fresh?
"Keeping your makeup fresh is all about skincare. You know, I think it starts from a base. So, you want to exfoliate your skin, make sure that you're really good at moisturizing it, and prime your skin before you put that paint on the wall, that's your foundation. You want all of those layers to be right so that your makeup releases, right and that's what's going to make your makeup last all day."
"When you start taking shortcuts, and you don't really do those steps that's when your makeup really doesn't last."
"So definitely making sure you take all the presets before because skincare is very much a big part of makeup. I love that right now because of social media people are aware of that. It wasn't ten years ago, a lot more people know the deal, so I'm here just to reinforce that."
This is something that our audience wants to know: What is the key to blending eyeshadow?
"The touch, you don't want to press too hard, I feel that people see lines on their eyeshadow, and they're like, 'Okay, I have to blend in,' and they use all this force and then use a lot of pressure."
"That just creates blotchiness on the eyes, so you actually, lightly want to just buff, very lightly."
"As soon as you start to see the colors start to fade in and blend together, then that's when you pull back and stop. I teach classes and always tell my students, not too much pressure, and don't get too overwhelmed."
"It's just eyeshadow, if anything, you could always add a little bit more just in case you get any kind of patchiness, but I would definitely have to say the pressure and the touch that you use is a big factor in blending."
As you gear up for the Super Bowl, what is the process like conceptualizing the glam for Rihanna?
"I think being around the element. With any project that I'm on, I want to make sure that I know exactly what the elements are, whether it be the wardrobe or the hair. I feel like makeup is always the last step, and it's always at the end because it relies on the mood, the vibe, and what they're wearing."
"So for me, it's very much being involved in all of the creative processes and having good communication with all of the other creators that are involved as well. So, definitely have been working hard on it."
"It's not like, I go in the day before, it takes weeks and a lot of preparation. So, I want to make sure I prep everything and also, pack my kit and have all my must-haves in there. We got to make sure that we have everything set and ready to go and that we're prepared for the big day."
Read 'Five Times Rihanna Slayed The Stage'
About Kenyatta: Clark Atlanta University and Medill School alumna Kenyatta Victoria is the Girls United writer covering everything from news, pop culture, lifestyle, and investigative stories. When she's not reporting, she's diving deep into her curated playlists or binging her favorite comfort shows.