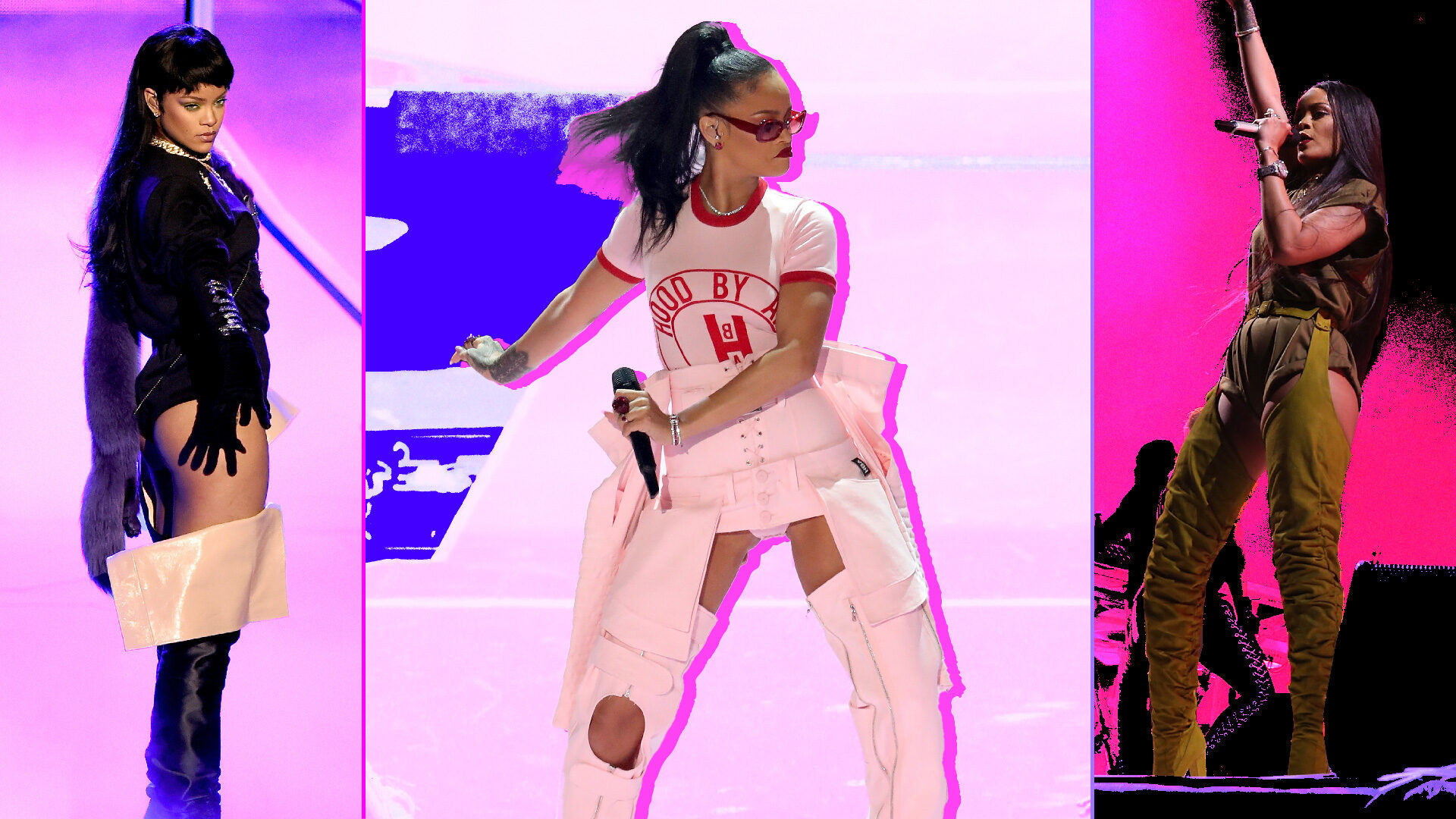 Five Times Rihanna Slayed The Stage
Rihanna's halftime show is almost in full effect
Rihanna is about to step on the world's most significant stage at the Super Bowl Halftime show, and we decided to take a trip down memory lane with some of her most memorable performances.
It's been several years since we've seen our favorite It girl perform on stage and even longer since we've heard new music from her.
As she kicks off 2023 with a bang through new music, business ventures and what we know will be a standout performance, it's time to relive some of our favorite live moments from Rihanna.
The BRIT Awards 2016
Rihanna and Drake's undeniable chemistry seeped through the BRIT awards performance with their smash hit "Work." We even got a special cameo from SZA before her CTRL stardom.
VMA Medley 2016
The 2016 VMA's were unforgettable, especially since Rihanna accepted the Video Vanguard Award for her impactful music videos. She showed up with some of her biggest pop hits and wore an iconic look paired with Fenty lips.
2015 iHeartRadio Music Awards
"B-tch Better Have My Money" took over our playlists when it was released. This iHeartRadio performance solidified the savage energy Rihanna brought to her music for what we know now as the Anti era.
American Music Awards 2010
The impact Rihanna has made on pop music is one for the books, and with her American Music Awards medley, she's been able to intertwine her Caribbean culture and top 40 hits to create her own lane.
The 2016 Billboard Music Awards
"Love On The Brain" showed a vulnerable side of our favorite bad girl. Her emotional performance at the 2016 Billboard Music Awards revealed that she can give a simple concert and still evoke emotion from an audience.
About Kenyatta: Clark Atlanta University and Medill School alumna Kenyatta Victoria is the Girls United writer covering everything from news, pop culture, lifestyle, and investigative stories. When she's not reporting, she's diving deep into her curated playlists or binging her favorite comfort shows.