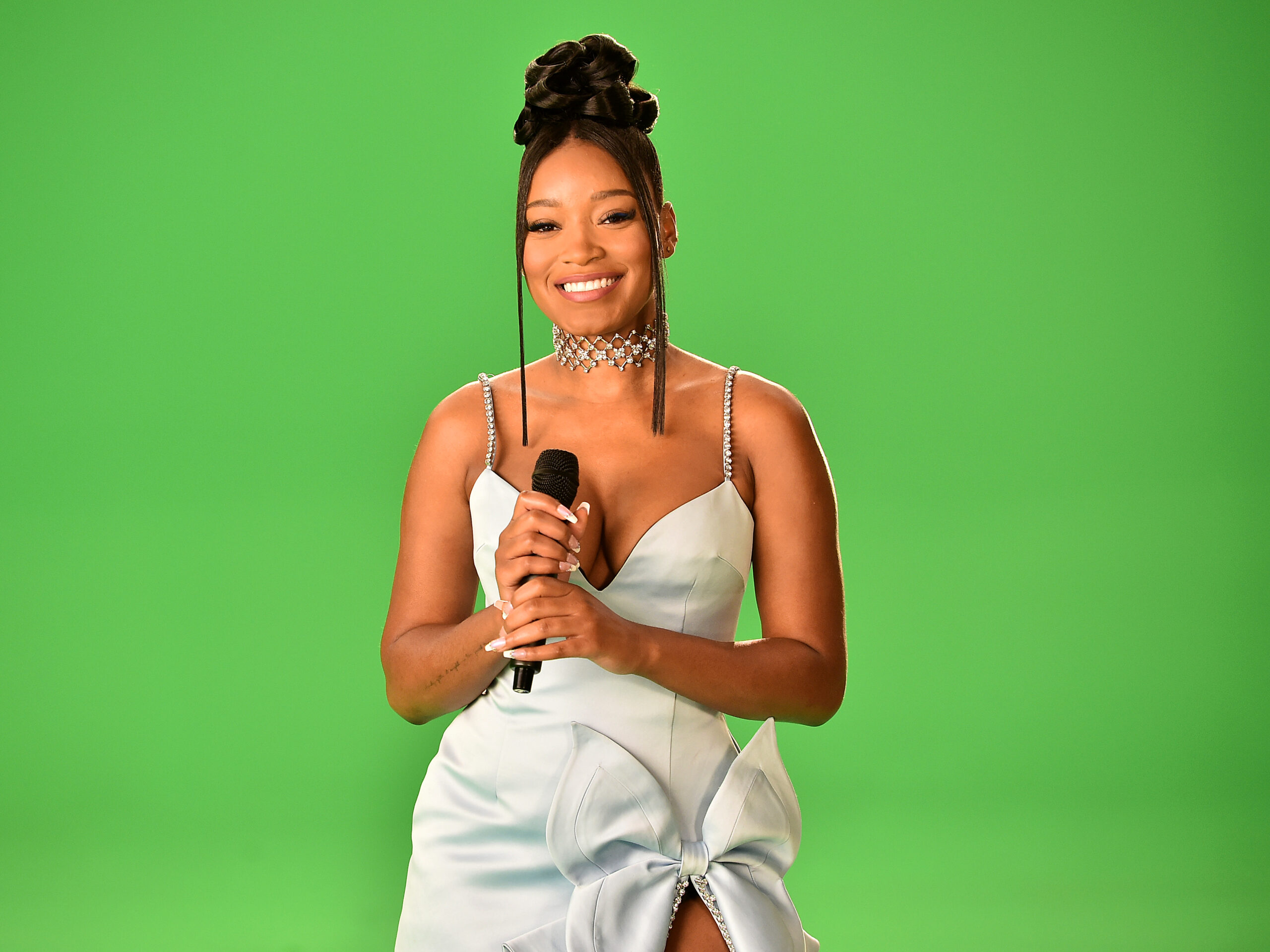 Keke Palmer Made History As The First Black Woman To Host The VMAs Solo
What can't Keke Palmer do? The multi-hyphenate was recently nominated for her first Emmy, released a new EP, Virgo Tendencies, is set to star in the rework of "The Proud Family," and last night, she made history as the first Black woman to host the MTV VMAs by herself. We stan.
As Affinity Magazine pointed out, in 1986 and 1987, MTV VJ Downtown Julie Brown, a Black woman, co-hosted the VMAs. According to Yard Barker Mark Goodman, Alan Hunter, Martha Quinn and Dweezil Zappa accompanied her in 1986, and Carolyn Heldman and Kevin Seal stood by her side in 1987. There have been a number of Black hosts over the years, including Eddie Murphy, Arsenio Hall, Marlon and Shawn Wayans, Diddy, Kevin Hart and Chris Rock, but as stated, no Black woman has been given the honor to host by herself.
Palmer's approach was conversational and fun, as she navigated an unprecedented awards show that didn't have an audience. She also dedicated the show to the Chadwick Boseman, who passed away on August 28, after a four-year battle with colon cancer.
Palmer also performed during the VMAs, hitting the stage to share a single from her latest project.
Watch the performance below.
Photo credit: Getty Images