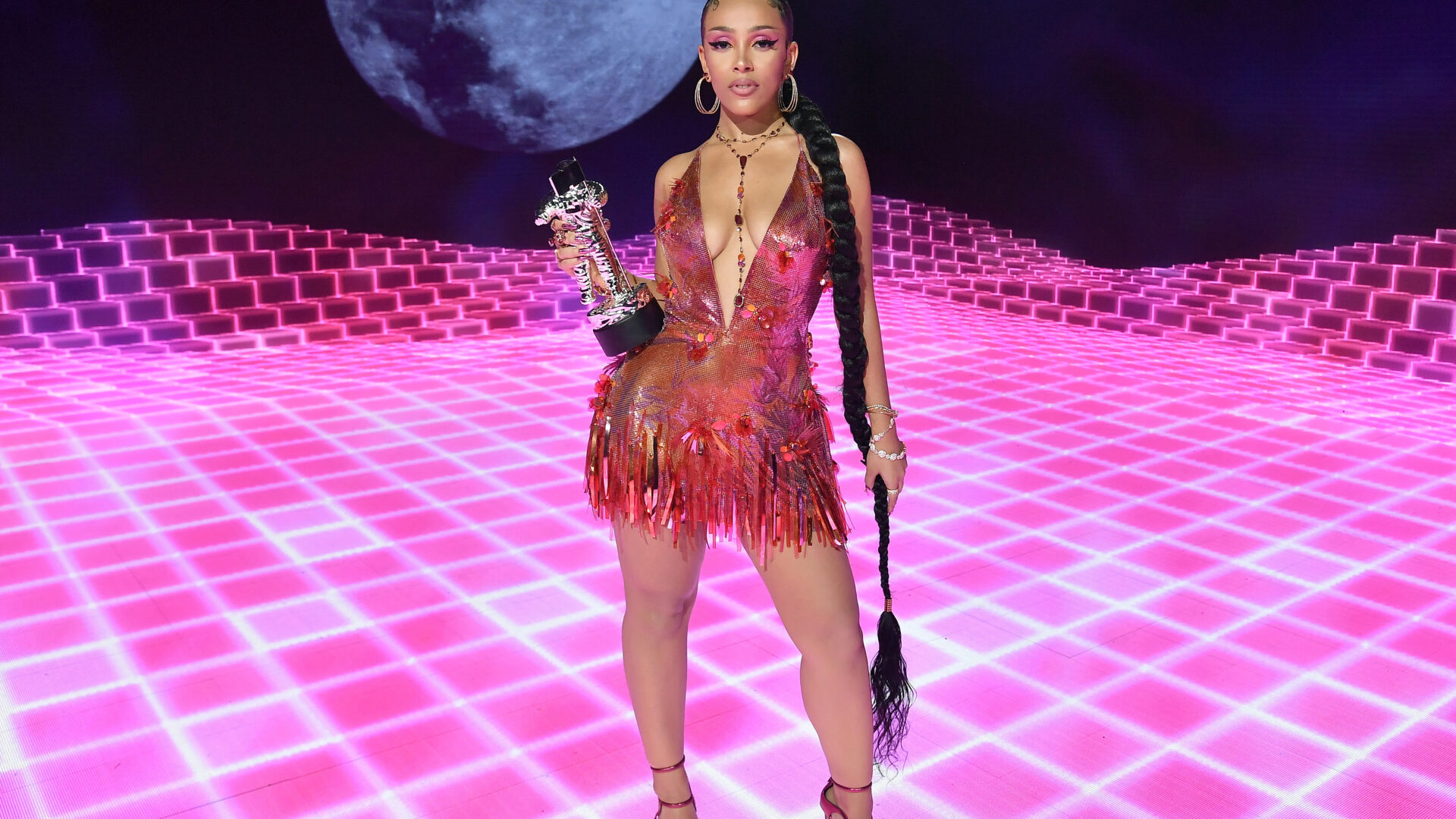 Doja Cat Wore SS20 Versace To The VMAs
She won the Best New Artist award.
Rapper/singer Doja Cat has always been a fashionista—even before she was a chart-topping act. For last night's MTV Video Music Awards, she accepted her Moon Man while wearing a bust-baring pink, red and gold Versace dress. The luxe dress may have given her a little good luck, as she went on to win the award for Best New Artist.
The mini-dress is metallic, and included small floral touches. Doja was styled by Brett Alan Nelson, who also works with Lizzo, Nicki Minaj and H.E.R.
The look was included in the Versace collection inspired by Jennifer Lopez's iconic green, flowery dress that she wore to the 2000 Grammy Awards. Lopez's green dress, with it's plunging neckline, sheer material and thigh-high slit, was so discussed that Google Images was created to accommodate people's desire to see it. At the time of Versace's SS20 collection reveal, J. Lo's dress was enjoying accolades and a revamp.
Doja's dress was accented by a long, floor-scraping twist with sculpted baby hairs, custom Lorraine Schwartz jewelry and pink eyeshadow with a cat eye, likely nods to her 'Hot Pink' album and her moniker.
Check out a gallery of the spicy look below.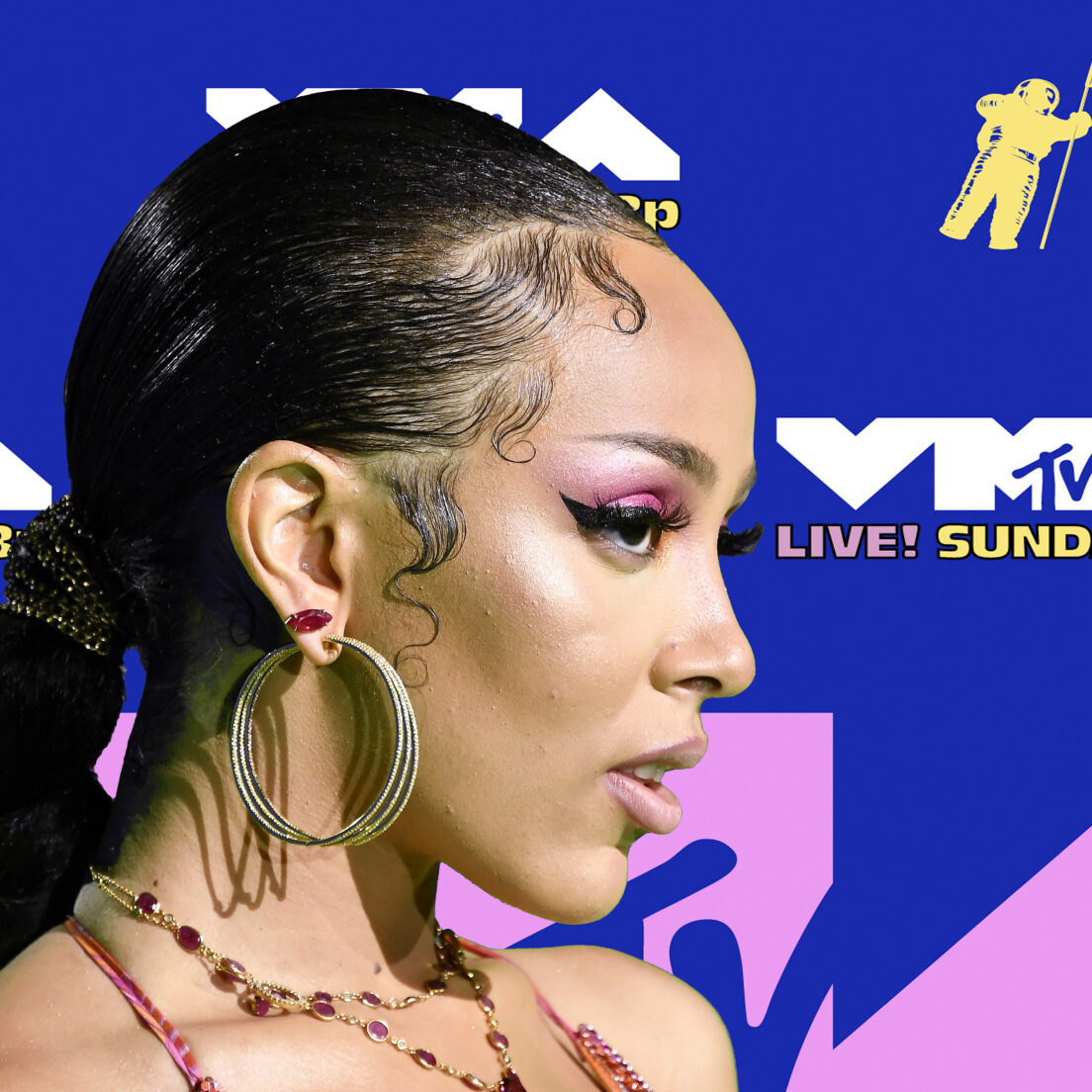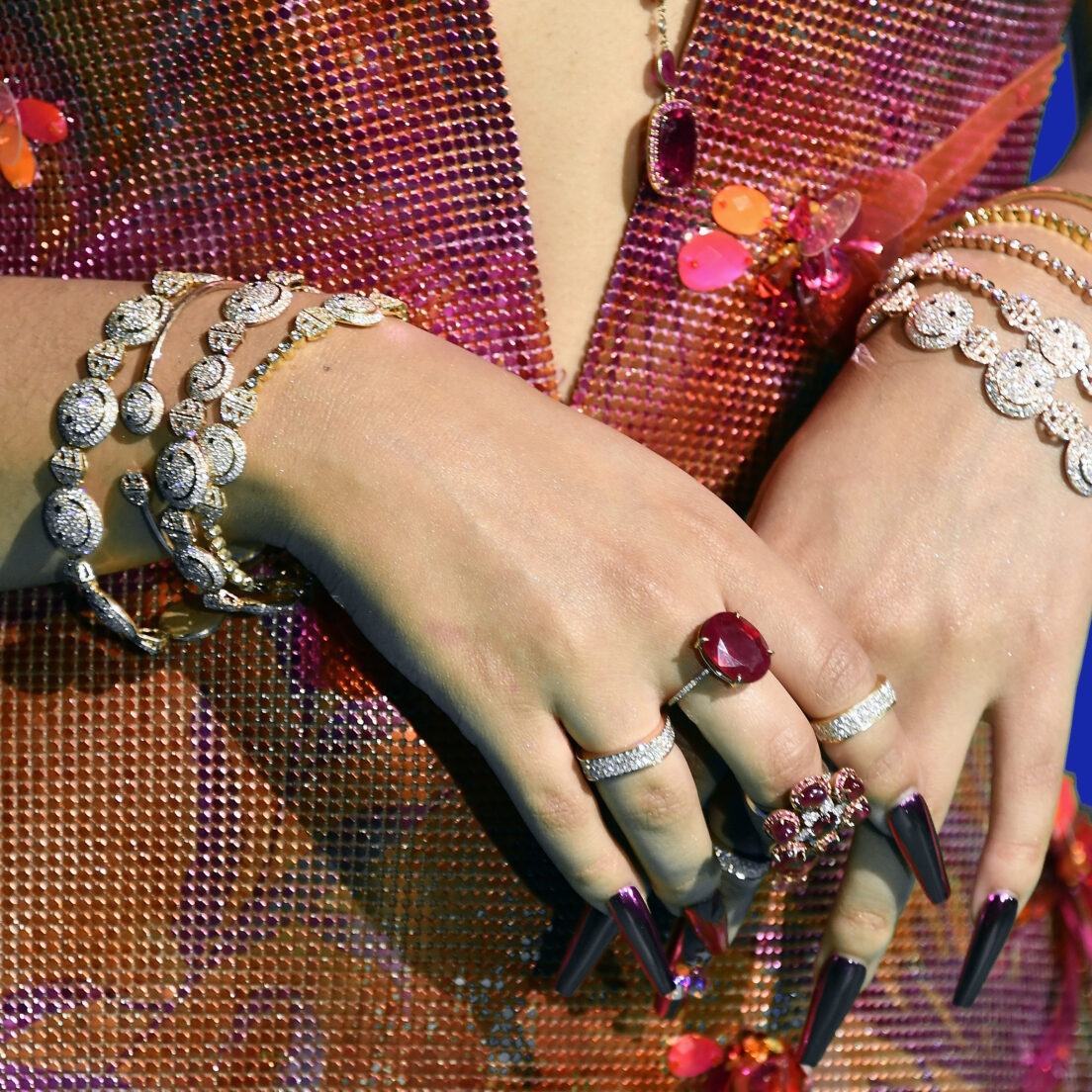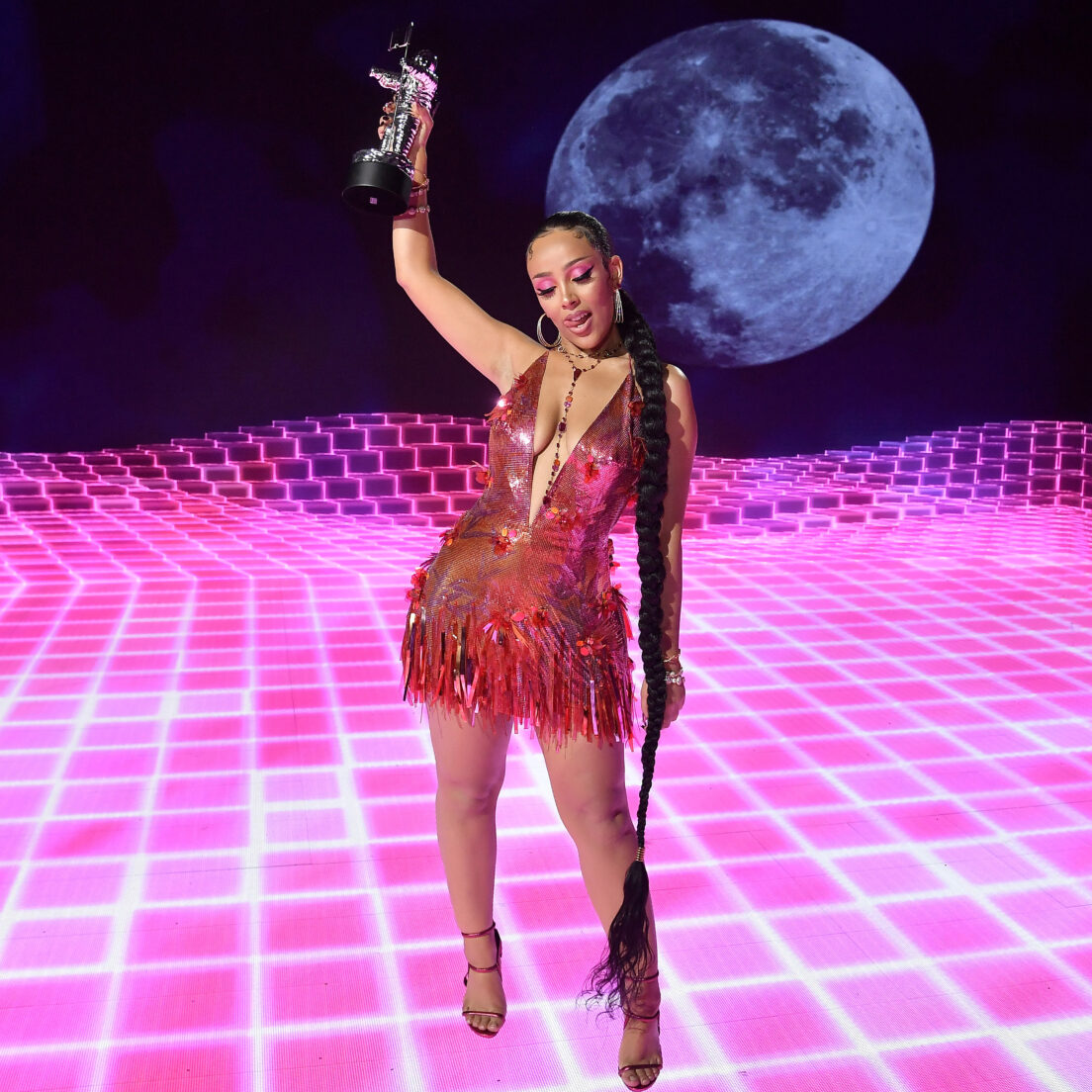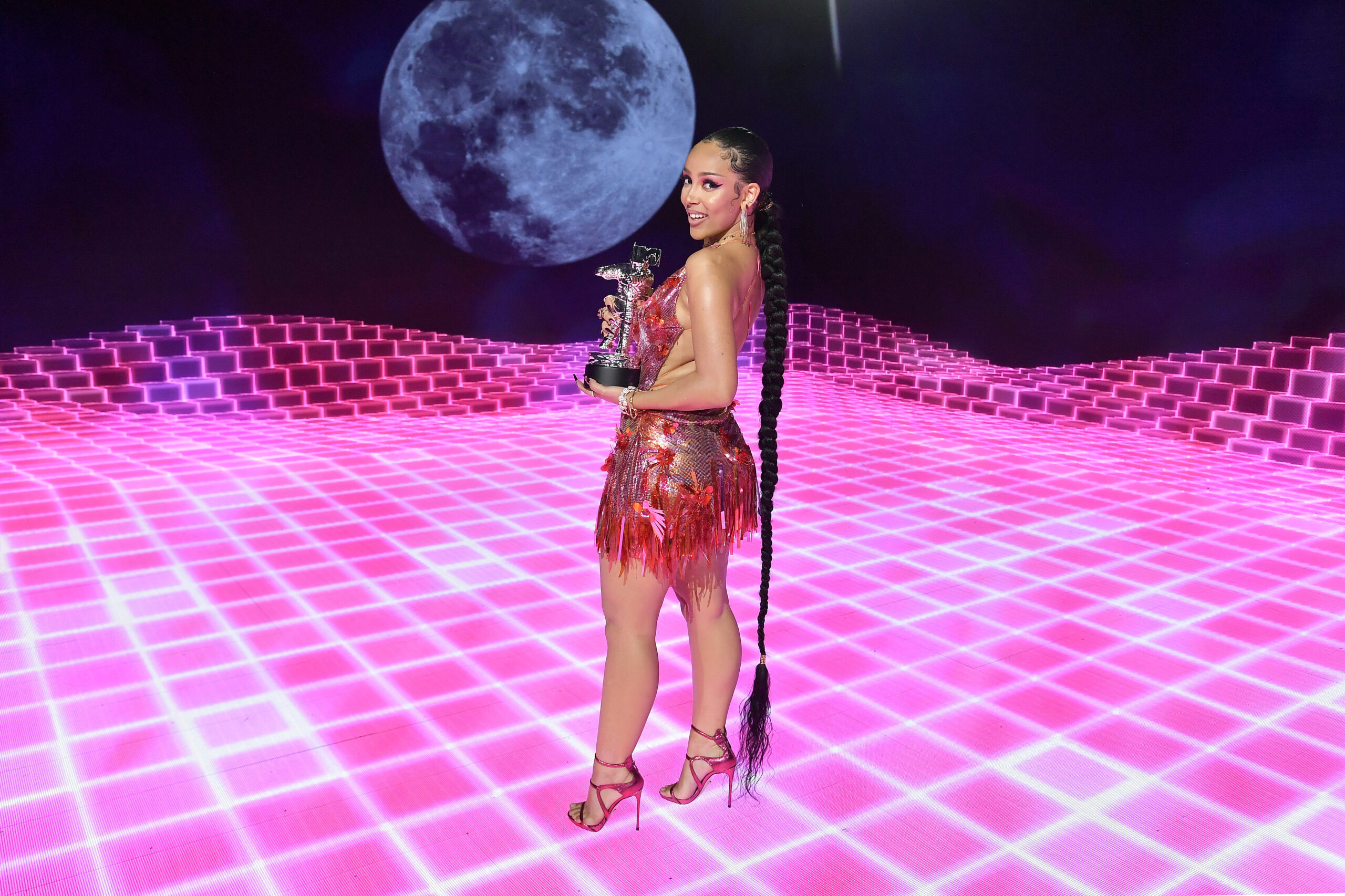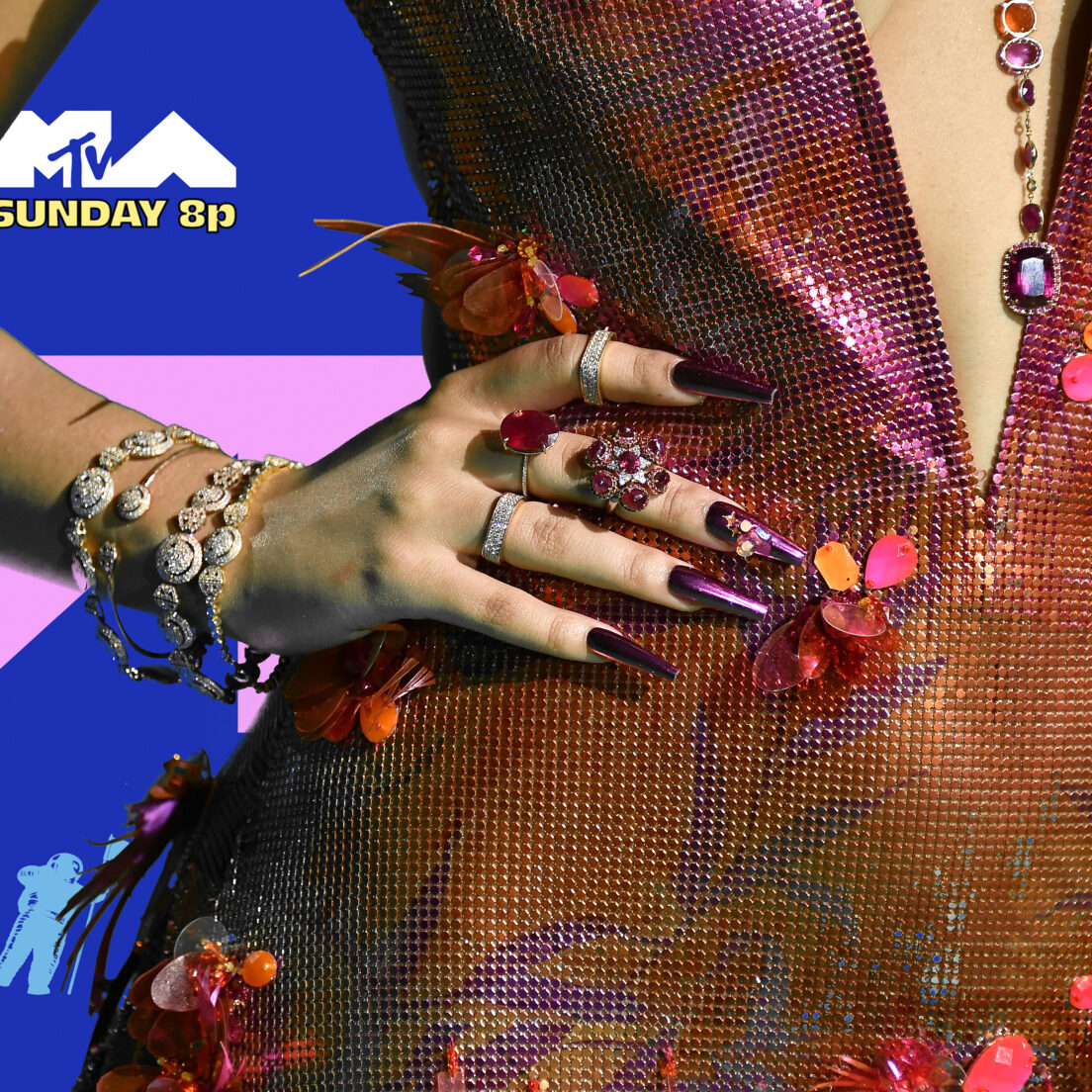 Photo credit: Getty Images