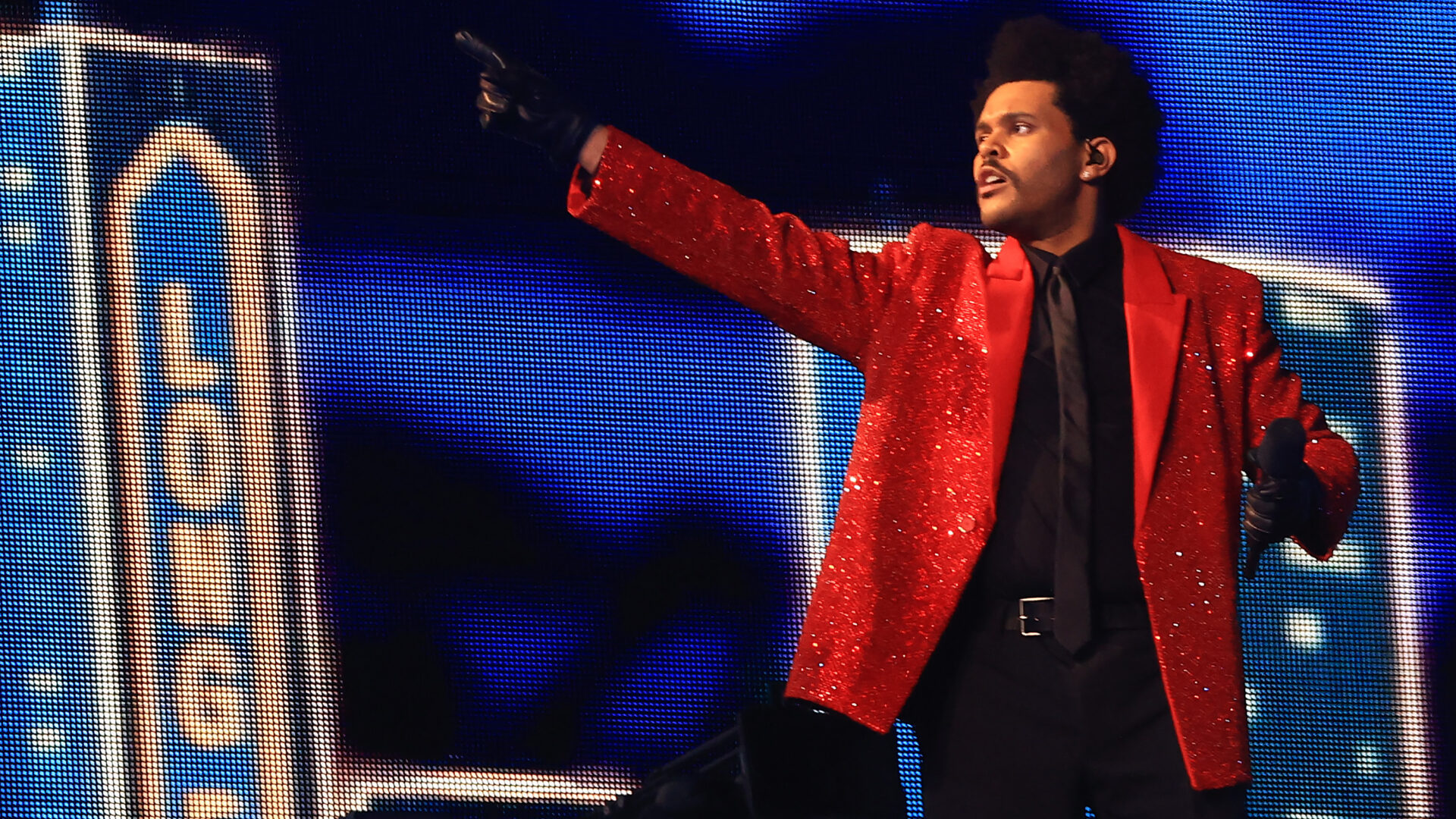 Here Are Some Of The Best Memes From The 55th Super Bowl
The Super Bowl is known for bringing lots of unforgettable moments—like Beyonce's 2013 half time performance that reunited Destiny's Child, Whitney Houston's 1991 rendition of the national anthem and Missy Elliott's triumphant 2015 return to music—and this year's was no different. As social media users watched the game, the commercials and the performances, the memes poured in and we couldn't help but chuckle.
The Weeknd's entrance into his half-time set is getting turned into serious statements about COVID-19 relief and the upcoming stimulus payment. Tacking on a gif of the singer looking through the backstage tunnels, one user wrote, "Me looking for my $2,000 stimmy check I was promised." Even though the game this year was vastly different than any one we've ever experienced due to COVID-19, it's nice that we can still enjoy a good laugh because of memes.
Read "The Weeknd Spent $7M of His Own Money To Make His Halftime Show Happen"
Sports journalist Conor Ryan said that viral The Weeknd gif is exactly how he looks when he's trying to be seated by a fast paced waitress.
Meggy Nikirk got real about Zoom meetings and accidental camera shots.
Painting app Procreate got in on the fun too and talked about how difficult it is for artists to find the motivation needed to execute their ideas. How many of us have been there?
Drake also had a cameo in State Farm's Super Bowl commercial, as himself of course. He appeared as a fill in for regular Jake and although people couldn't get over his new appearance, one joke from HuffPost editor Phil Lewis is blowing up.
In the tweet, Lewis commented on Jake's regular look, versus the one he donned for a behind the scenes selfie with the rapper. "During the week [vs.] during the weekend," he said.
Photo Credit: Getty Images/Mike Ehrmann/Staff