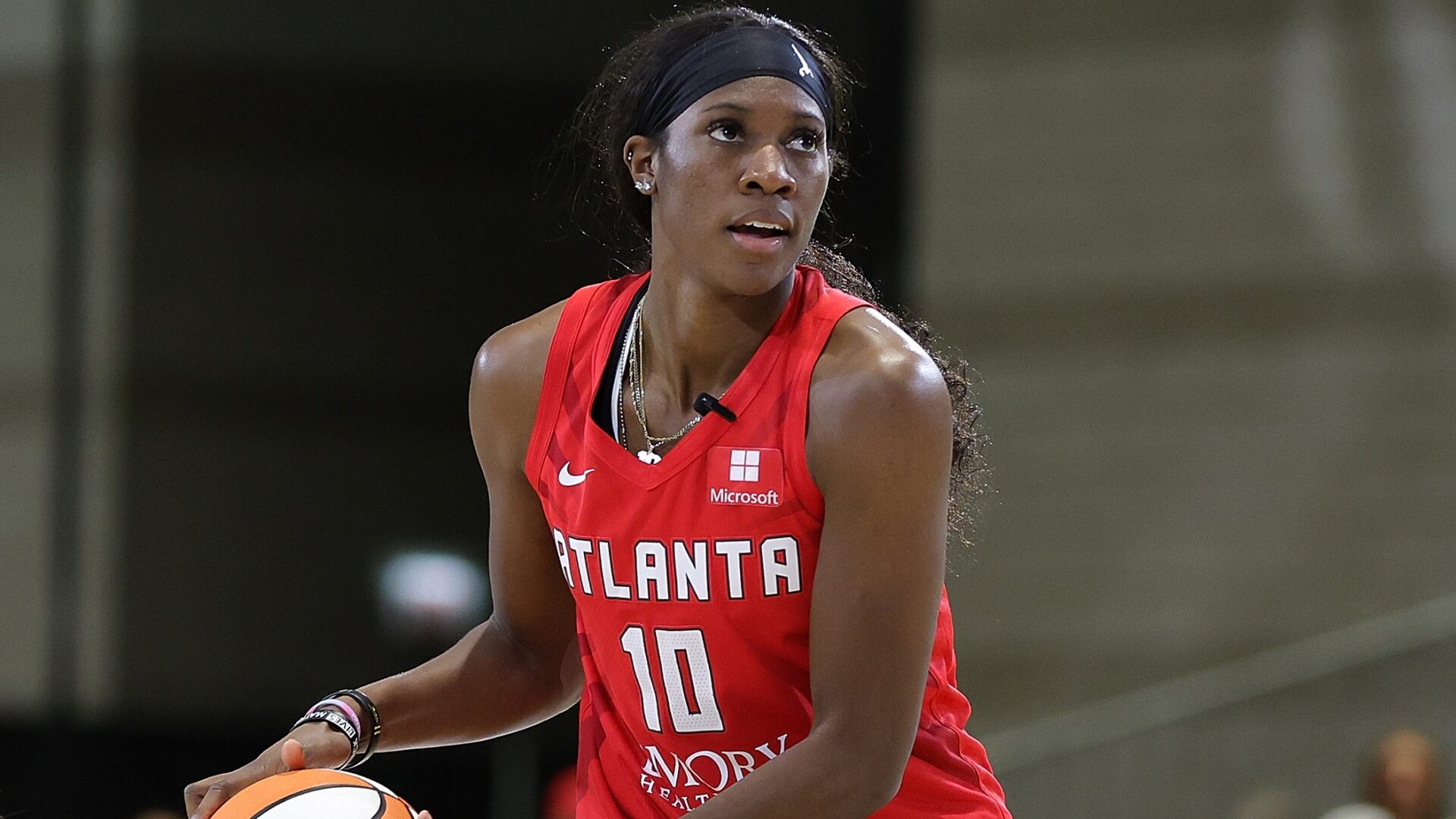 WNBA Rookie Rhyne Howard Wants Young Black Girls In Sports To Feel 'Invited To Play'
Howard and Zaila Avant-Garde are featured in Xbox's latest Power Her Dreams campaign.
Girl, you got game – off and on the court. Xbox's Power Your Dreams platform is here to remind you thanks to its extension into the world of women's sports with the debut of Power Her Dreams, the title of a new video content piece narrated by Vanessa Bryant.
Featuring Rhyne Howard (the most decorated player in Kentucky women's basketball history) and Zaila Avant-Garde (the first African-American to win the Scripps National Spelling Bee), the video shares the inspirational stories of girls across the world of sports and academia. In partnership with NY Liberty, Atlanta Dream, England Senior Women's Football Team, and France Senior Women's Football Team, Xbox is using its platform to highlight and amplify women and girls in sports and gaming.
"I've seen what she can do. She powers record-breaking skills. She powers play for all. She powers the next chapter in gaming. She powers a new status quo. She powers a whole new game. She powers e-sports for everyone. She powers her dream to inspire them to achieve theirs," Bryant affirmed in the official campaign video.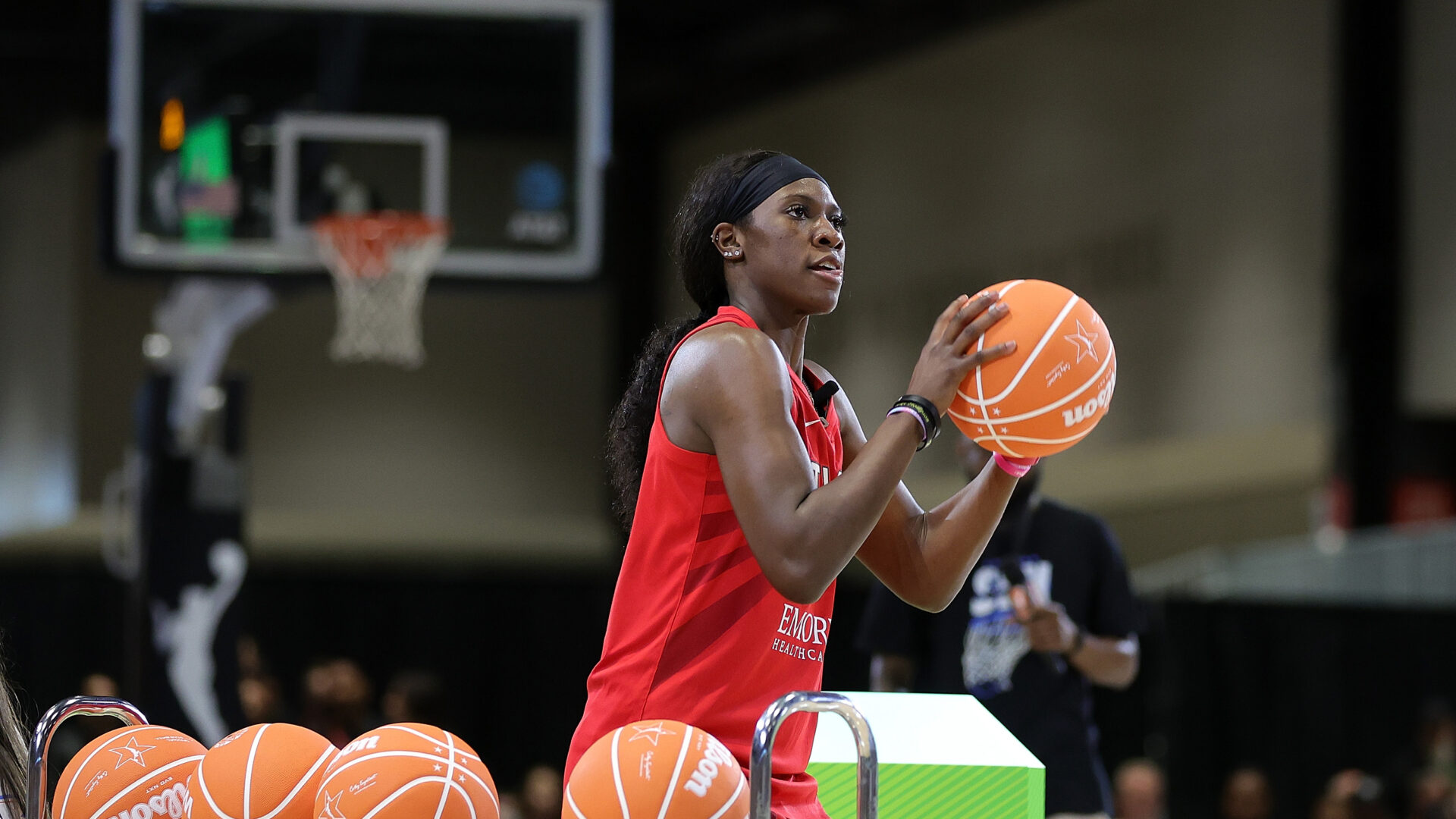 Photo Credit: CHICAGO, ILLINOIS – JULY 09: Rhyne Howard #10 of the Atlanta Dream competes in the 3-point contest ahead of the 2022 AT&T WNBA All-Star Game on July 09, 2022 in Chicago, Illinois. (Photo by Stacy Revere/Getty Images)
"Xbox and I partnered together on the Power Her Dreams platform because we share a belief that everyone should be invited to play. This is especially true with women in sports," Howard told Girls United about her involvement in the Xbox campaign. "When I was presented the opportunity, I knew it would be a chance to show other young girls and women that they have a place in any competition they pursue."
Humbly, Howard is aware of her impact on young girls and proudly serves as an advocate for Black women in sports. As the two-time SEC Player of the Year, Howard was selected by the Atlanta Dream with the first overall pick of WNBA Draft 2022 presented by State Farm®, making her this season's WNBA No. 1 overall draft pick. When asked by Girls United about advice she would give young girls who want to pursue a career in sports, the WNBA powerhouse equipped them with the words of a champion.
"Your perspective, determination, and confidence in your own ability will allow you to focus on reaching your goals. For many years, several young girls and women in sports have been underestimated, but our contributions are a result of our dedication," said the Kentucky Wildcats' most decorated player.
Also featured in the campaign is young Zaila Avant-Garde, the former Scripps National Spelling Bee Champion and the first U.S. youth ambassador for education technology company BYJU. Avant-Garde, who is only a teen herself, knows firsthand what it's like to feel unheard, unseen, or disregarded in the spaces you want to succeed in. "I know from my own experience, sometimes you can feel like you're in a void. As a girl doing something, not only are you in a void, you're in a hostile void, because oftentimes they'll be voices telling you that you shouldn't be going into this, you can't do it, or blah, blah, blah," she mimicked of the haters.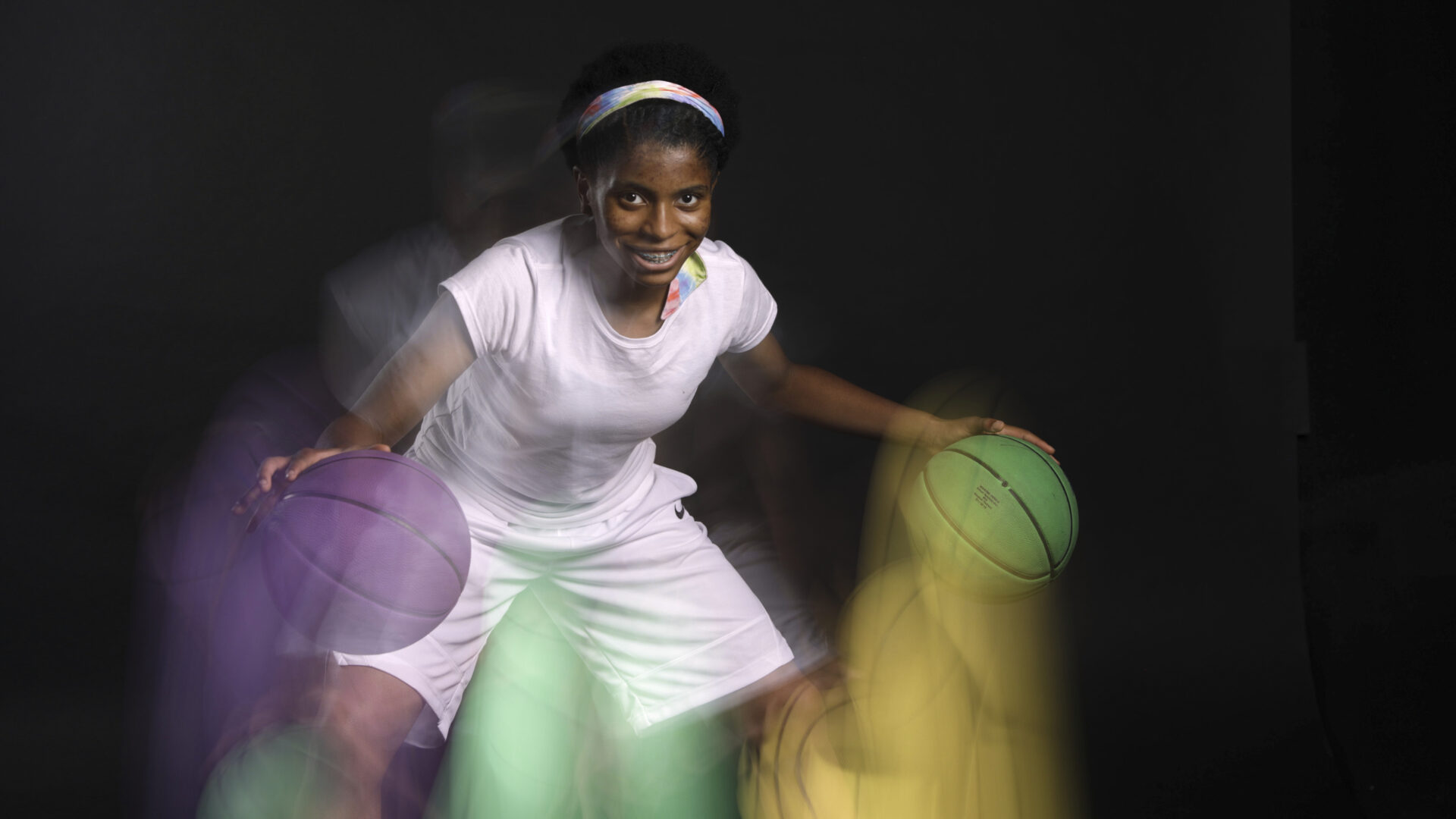 Photo Credit: Basketball: Blurred portrait of Sports Kid of the Year Zaila Avant-garde dribbling basketballs during photo shoot. Avant-garde became the first African American to win the Scripps National Spelling Bee in the 96-year history of the event. New Orleans, LA 10/16/2021 CREDIT: Jeffery A. Salter (Photo by Jeffery A. Salter/Sports Illustrated via Getty Images)
Avant-garde praised the campaign for showing other young women of different ages and talents, which she says helps "young girls out of the void of feeling like they can't achieve whatever it is they're trying to do." As a champion and change agent in the education and sports space – especially as someone honored by Sports Illustrated at the age of 14 and is a two-time Guinness World Record winner for dribbling, bouncing, and juggling basketballs by the age of 12 – Avant-garde encourages young girls who are watching her follow her personal mantra in times of self-doubt.
"Just go for it. Whatever you're trying to do, don't hold back because if you do halfway into something, you're going to get halfway results. Whatever it is you're trying to do, whether it's a rugby player or a record producer, just go all the way on it," she told Girls United. "Don't listen to those annoying voices outside telling you that you shouldn't or you can't do something just because you're female."
Xbox invites fans to visit the Power Her Dreams website and nominate one of two charities that Xbox will pay it forward with a per-dream donation to either Mamba & Mambacita Foundation or Girls Who Code. For every dream submission made on the Power Her Dreams website between July 20 – September 30, Microsoft will donate $10 to the aforementioned nonprofits with a maximum donation of $50,000 per nonprofit.
All submissions should be entered through the Power Her Dreams web portal.
Photo Credit: CHICAGO, ILLINOIS – JULY 09: Rhyne Howard #10 of the Atlanta Dream competes in the 3 point contest ahead of the 2022 AT&T WNBA All-Star Game on July 09, 2022 in Chicago, Illinois.Photo by Stacy Revere/Getty Images)