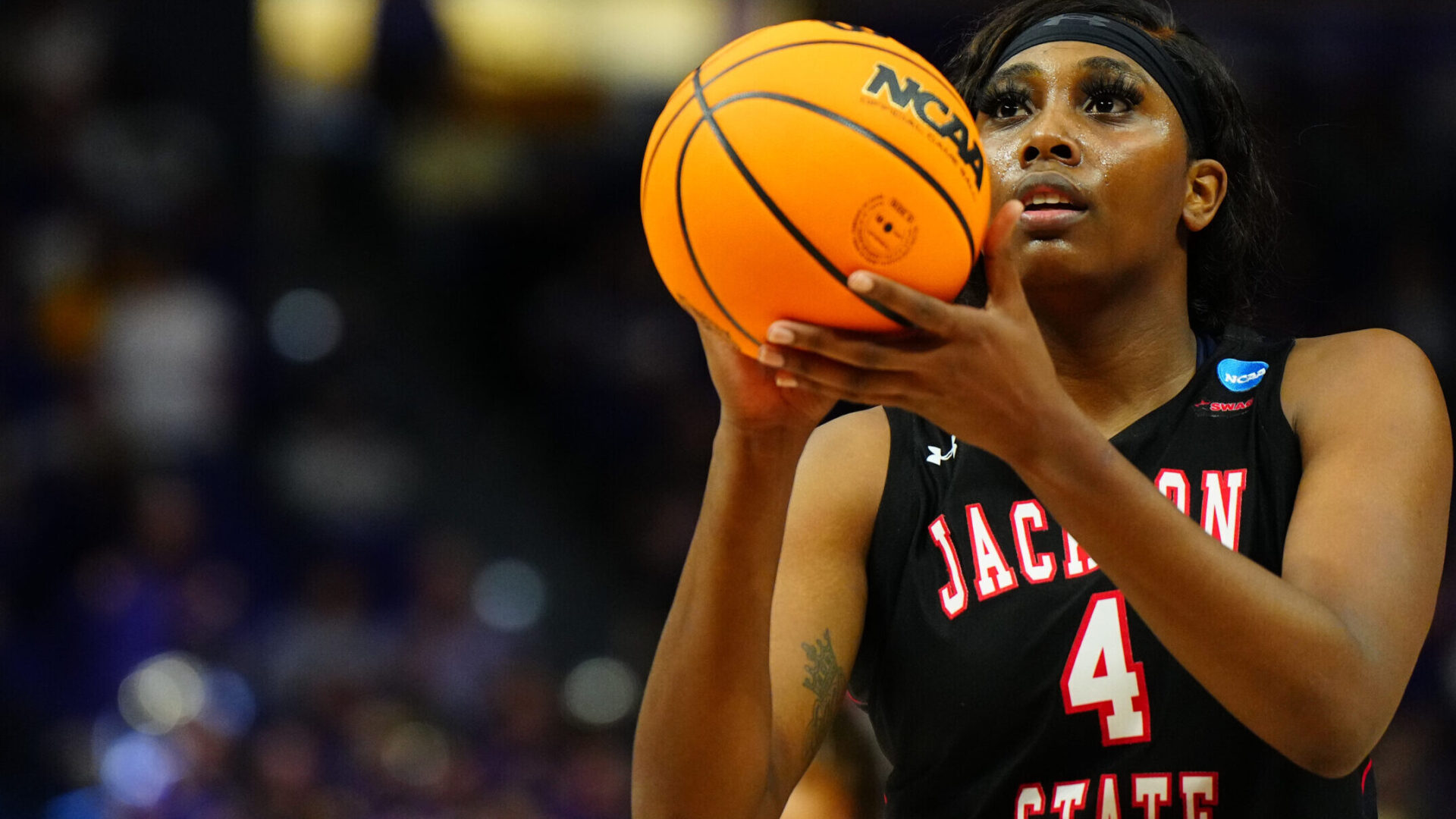 Ameshya Williams-Holliday Becomes First HBCU Player Drafted By WNBA In 20 Years
She is also the first woman in history to head to the WNBA from Jackson State University.
In 2002, the WNBA drafted three players from HBCUs—Andrea Gardner (Howard University), Jacklyn Winfield (Southern University and A&M College) and Amba Kongolo (North Carolina Central University). That would be the last time the WNBA would select players from a historically Black college or university in two decades.
Ameshya Williams-Holliday, 24, is changing that. But a few years ago, she almost quit the sport.
Exhausted from the pressures of basketball during her freshman year at Mississippi State, she left. Packed up her car, left texts from peers, teammates and coaches unanswered and headed back home before an early season game. There was outreach from multiple colleges who sought to woo her back to the court, but again, she ignored them all and focused on raising her young son.
Tomekia Reed, a then-future women's basketball coach at Jackson State University, didn't stop reaching out.
In showing concern about Williams-Holliday, the person and not just the basketball star, Reed was able to convince the young player to return to her passion. The rest is history.
This week, Willams-Holliday was the 25th draft pick, ending the streak of non-HBCU picks and becoming the first woman in history to head to the WNBA from Jackson State University. She will play for the Indiana Fever.
In addition to the previously listed athletes, Williams-Holliday also joins Denique Graves (1997 — Howard University), Karen Wilkins (1998 — Howard University) to become the 6th HBCU-turned-WNBA player.
Williams-Holiday is set to graduate this May with a master's degree in education. She graduated from Jackson State with a B.S in interdisciplinary studies last spring.
"She has grown tremendously," said Reed to Andscape. "I have seen her grow as a young lady, as a young woman, as a wife and as a mother. She's helped make me a better person. She's helped me believe."