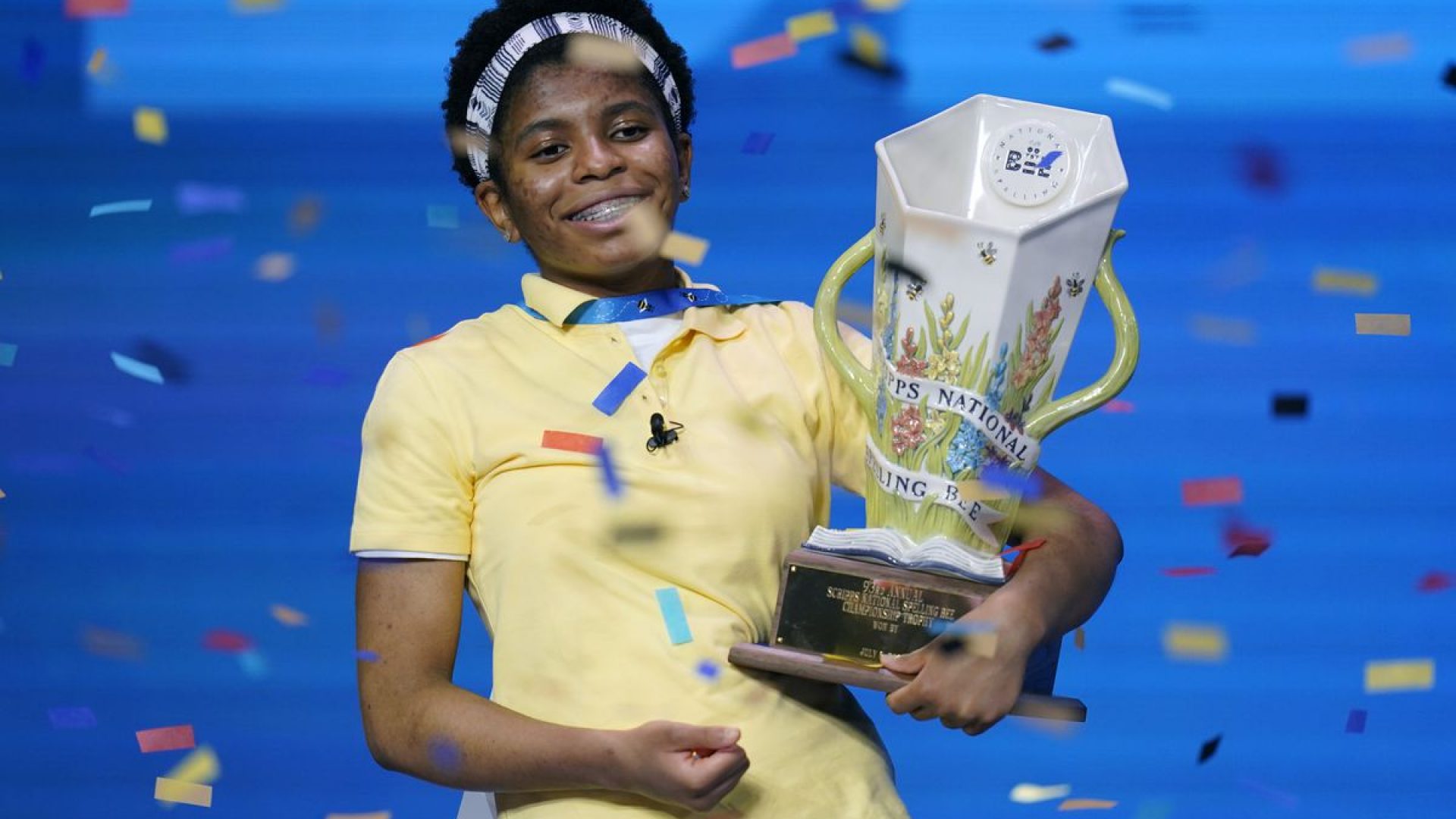 Zaila Avant-garde Has Been Offered A Full Scholarship To LSU!
Last week, the 14-year-old became the first African-American to win the Scripps National Spelling Bee.
The girl of the hour is Zaila Avant-garde, a teen prodigy who's a 3x Guinness World Record holder and a standout spellers. After winning the Scripp's National Spelling Bee on July 9, Avant-garde has been offered a full scholarship to Louisiana State University.
The college is based in Baton Rouge, Louisiana and Avant-garde is from Harvey, Louisiana.
William F. Tate IV shared the offer via Twitter, writing, "You modeled intellectual excellence. [LSU Ogden Honors College] awaits. I write to offer you a full scholarship to attend LSU. Here for you!" Tate IV is the president of the school.
Avant-garde's winning word was "Murraya," a type of tropical tree. "I was pretty relaxed on the subject of Murraya and pretty much any other word I got," she said to CNN. She also shared that she's hoping to play basketball for Harvard University.
Yes, you read that right. In addition to being a master of language, Avant-garde also has basketball on lock. In fact, it's her primary focus. She holds records for most basketballs dribbled simultaneously (a record which previously stood for 21 years), most basketball bounces in 30 seconds, and most bounce juggles in one minute.
Avant-garde calls spelling a "side hobby."
As for a primary career, Avant-garde has a number of potential occupations that align with her interests. She's looking to have a career with NASA, or as a professional basketball coach, or focus on neuroscience/gene editing.
The only other Black person in history to win the Spelling Bee was Jody-Anne Maxwell of Jamaica in 1998.