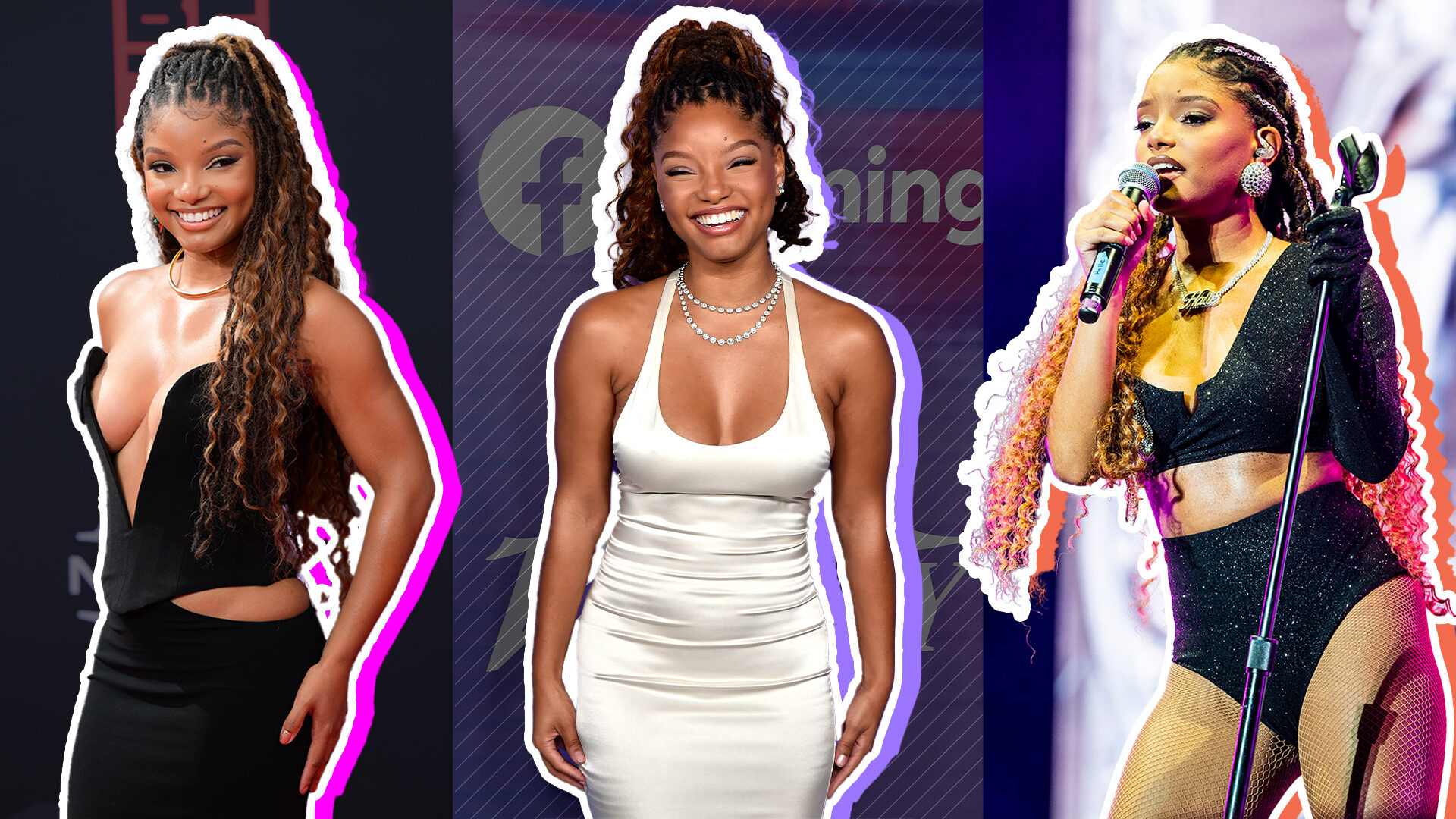 This Is A Halle Bailey Stan Account – Here Are Six Reasons Why
The songstress and actress recently graced the global fashion issue of ESSENCE
If you didn't know, now you know that this will always and forever be a safe space for Halle Bailey stans just like us. As the 22-year-old prepares for the 2023 release of The Little Mermaid, Halle continues to make her fans – from the OG Bailiens to newcomers – fall more and more in love with her each day. Some of us may have first seen her face in Disney Channel's Let It Shine while some may go all the way back to Chloe x Halle's YouTube covers of their mentor Beyoncé's greatest hits. Whatever the case may be, it's safe to say that Miss Halle has come a long way and continues to make a joyful noise in the industry.
"I'm a fire sign," the former grown-ish actress said to ESSENCE Style & Beauty Editor Blake Newby during her interview for the 2022 global fashion issue of ESSENCE. "I'm a protector of my family. If I love you and somebody crosses you, it's over. That's been my stance since I was young." Her relatable personality, soothing voice, and all-around undeniable talent are just some of the many reasons why we continue to root for Halle Bailey to win every single time,
Below, check out just a few of the reasons why we can't get enough of Halle Bailey and why we will continue to stan the "Baby Girl" singer in every avenue and lane she pursues.
She has the voice of an angel
Since she stepped into the limelight at one-half of Chloe x Halle, Halle's talent has clearly been undeniable. Once she launched her solo Instagram account following her move to the UK to shoot the live-action remake of The Little Mermaid, Bailey took it upon herself to start launching her own covers, including Summer Walker's "No Love," which received over 1.1M views on Instagram alone. As we patiently await the drop of her solo debut single, these covers will be holding us over just fine.
She stays serving fresh face realness
Not everyone can say, "I woke up like this," and be completely confident in themselves. Halle Bailey continues to show the girls on the 'gram the beauty of embracing your natural face from a rosy nose and naturally blushed cheeks to naturally full, but beautifully messy brows. We wish we could all roll out of bed looking like Halle.
Her sister's wins are her wins
We stan a supportive queen and that's exactly what Halle is for her big sister Chlöe. When Chloe Bailey, who goes by her stage name moniker Chlöe, launched her debut music video for "Have Mercy" last September, Halle was right by her sister's side to celebrate her big day. Halle even waited in the wings for Chlöe following her debut performance of the platinum single at the MTV Video Music Awards.
"We actually ended up getting really close when I was in fifth grade and she was in seventh," Halle reveals during her cover interview with ESSENCE. The two have been close since birth, but it's beautiful to see that they always have each other's backs in their individual wins as well.
Her relationship with her cat makes pet-lovers feel seen
The newest addition to the Bailey clan, also known as Halle's pet cat, is Halle's latest obsession – and ours, too. For pet-lovers everywhere, we love to see Halle going around the world with Poseidon by her side. From late night studio sessions to serenading him with her angelic vocals, the love that she shows for her furry friend is the most adorable thing ever.
She's unbothered AF, and not afraid to show it
If peace took the form of a beautiful Gen-Z Black girl, it would be personified as Halle Bailey. Whether it's clapping back at haters for heckling her big sister's music career or snorkeling in the Maldives, Halle has been drinking water, minding her business, and is quieting the noise of whatever a hater has to say. Her spicy personality makes her relatable to the girls who may seem shy and introverted, but unapologetically live their best lives and will quickly use their voices to stand up for what they believe and people they love.
Her style evolution is jaw-dropping
Halle, if you ever decide to sell your clothes at affordable prices, please make sure that Girls United is the first to know. We love it when Halle drops a picture on the 'gram casually serving a look, complete with glam and a fun hairstyle with her locs. From her pink tinsel bodysuit at the MET Gala with her sister to her Hanifa bodysuit during Chloe x Halle's Something In The Water live performance, Halle always gives the girls something to add to our vision boards the next time we want to pop out.
Photo Credit: Original Girls United Artwork
About D'Shonda: Born and raised in Brooklyn, NY, D'Shonda Brown is the Associate Editor at Girls United. When she's not interviewing or writing, she enjoys running, dancing, buying sneakers, and binge-watching Lifetime movies.