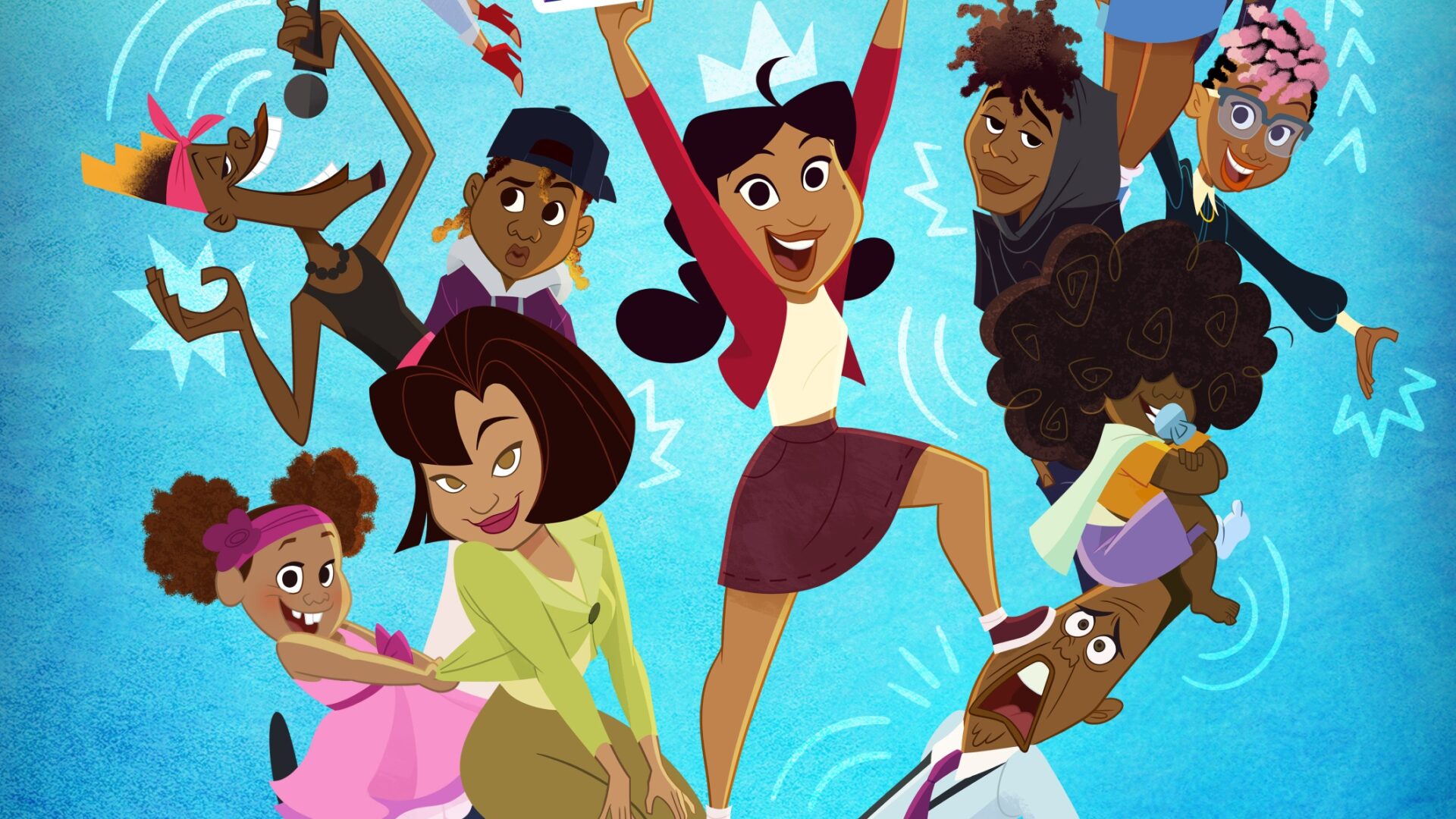 Proud Family: Louder and Prouder Creators On Intergenerational Bonding For Season Two
Get ready for more laughs and lessons
One of our favorite Disney families is back on our screens with more shenanigans, life lessons and fun. The Proud Family: Louder and Prouder return on February 1, 2023, for season two on Disney Plus, and this time we get all the episodes, so get those Twitter threads ready. 
Show creators Bruce W. Smith and Ralph Farquhar are full of gratitude and excitement as fans experience another season of the Proud's coming together and filling our hearts with more quotable moments and a new perspective on life.
Although the duo feels this should be the 20th season of the show, right now is the perfect time for fans to absorb these stories. "As Ralph stated earlier, season one was sort of the appetizer," Smith tells GU. "It's time for the entree as they say," said Farquhar.
Read 'Kyla Pratt Shares Her Daughter's Gleeful Reaction To 'The Proud Family' Reboot'
This season, we're going to go deeper and learn more about the lives of Penny's friends like Dijonay Jones and Maya Leibowitz-Jenkins. For the creators, the critical theme of season two is "The exploration of Blackness" and creating an authentic point of view for this generation.
"You will find the friends dealing with race for the first time, we'll be dealing with colorism via the Dijonay character, [and] we will hear about reparations," Farquhar said. "It's an informative, deep and thoughtful season that's coming."
Read 'Social Media Celebrates LGBTQ+ Representation In 'The Proud Family' Reboot'
Viewers can expect to experience a lot of intergenerational bonding, like in the first two episodes, "Old Towne Road Pt 2" and "Grandma's Hands." For episode two, Penny's teenage angst is at an all-time high. Trudy sends her to Suga Mama's house, and Penny receives old-school lessons showcasing the importance of the younger generation learning from the older one. 
"We felt like we created a family that we can all relate to [and] we understand," Smith said. "This is what drives the show and our storytelling…the characters tell us the story [and] tell you what to say in these stories."
Read 'Meet Joyce Wrice, The Singer Behind The New 'The Proud Family' Theme Song'
For Smith and Farquhar examining the connections between parental figures and children was the central focus for this new season to see the Proud family and how they are formed. After such a long legacy of the Proud franchise, the creators realized they shine when the characters can tell stories authentically without them feeling like afterschool specials.
As fans gear up to binge the newest episodes of The Proud Family: Louder and Prouder, we can expect even more cameos from stars such as Gabrielle Union, Leslie Odom Jr. and Normani, who even has original music on the show with songs such as "You're Lucky I Let You Love Me," with Mariah Meshae and Nkenge Kamau.
This era for the Proud family will be full of growth and laughs that we can take into our families and create bonds of our own.
About Kenyatta: Clark Atlanta University and Medill School alumna Kenyatta Victoria is the Girls United writer covering everything from news, pop culture, lifestyle, and investigative stories. When she's not reporting, she's diving deep into her curated playlists or binging her favorite comfort shows.