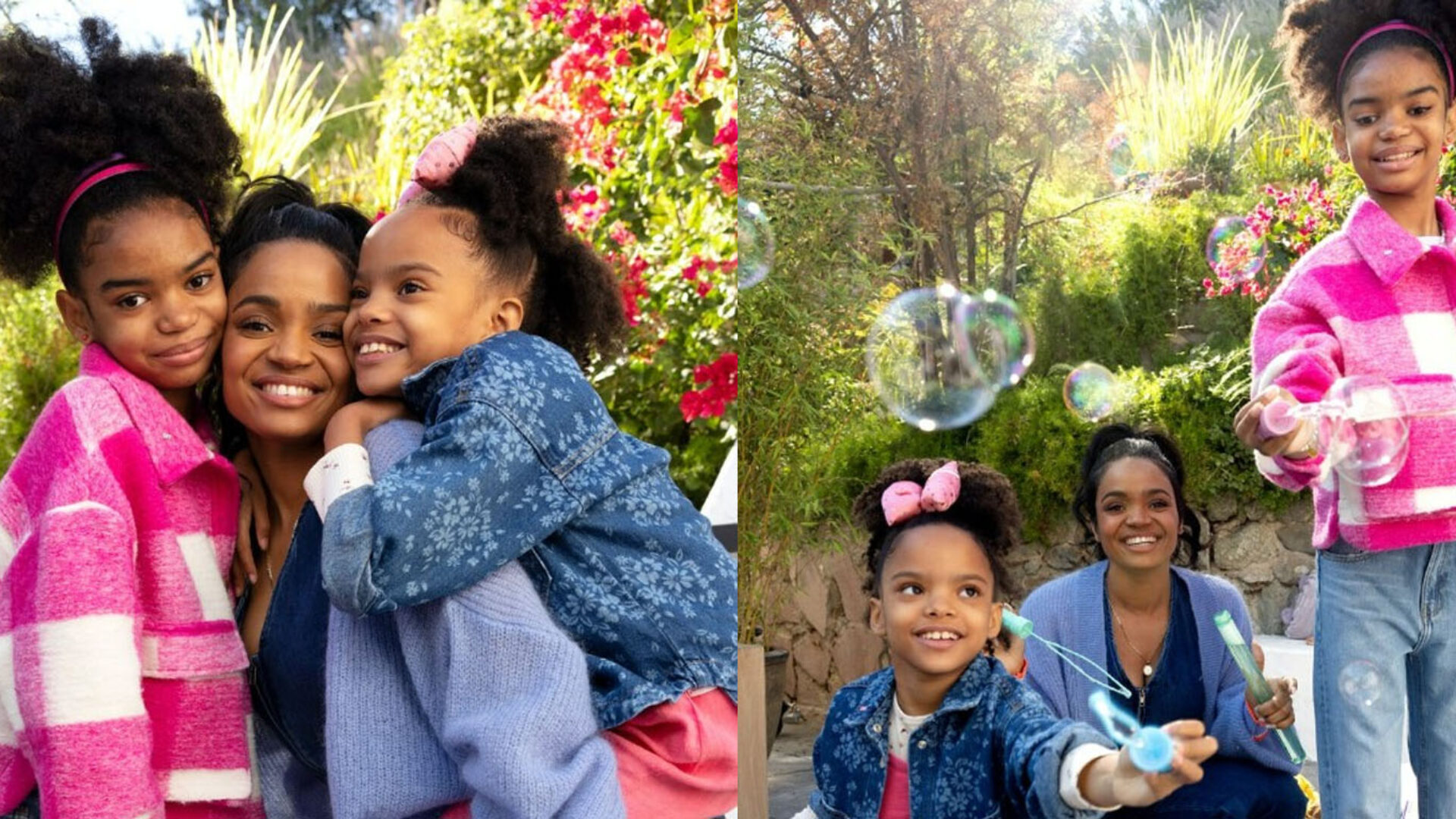 Kyla Pratt Shares Her Daughter's Gleeful Reaction To 'The Proud Family' Reboot
Pratt's daughters are the actress's biggest fans.
One of the "The Proud Family"'s biggest fans seems to be none other than Kyla Pratt's daughter, Liyah Killpatrick. Pratt voices the show's iconic main character, Penny Proud.
During an appearance on Jemele Hill's podcast, 'Jemele Hill Is Unbothered,' Pratt spoke about her daughter Liyah's immense disappointment after finding out she'd have to wait for a new season of the show.
The actress told the story of her daughter excitedly letting her know it was Wednesday, which is the day new episodes of the show air. Pratt then had to explain the season was over, to which her daughter retorted that a second season had been confirmed. Pratt further had to reveal the new season had to be recorded before new episodes debut.
"Just to even have that conversation with my almost 9 year old and her being genuinely excited for something I'm a part of…what more can you ask for?," Pratt said.
Her oldest daughter, Lyric, also seems to be a huge fan of the series. In 2020, she dressed up as Penny Proud for Halloween.
Disney Channel's original edition of "The Proud Family" was released in September 2001 and aired for nearly four years with three seasons. In February 2020, almost twenty years after its original release and fifteen years after its final episode, Disney announced that they'd be reviving the series for their streaming platform, Disney+.
Two years later, "The Proud Family: Louder and Prouder" was officially released, with many of the original ,cast members, including Tommy Davidson (Oscar Proud), Paula Jai Parker (Trudy Proud), and Jo Marie Payton (Suga Mama) all returning to voice their characters.
In February, Pratt told HollywoodLife that she'd introduced her girls to the series years before its reboot, "I played the DVD for them of The Proud Family Movie when they were much younger just to see if they recognized my voice. I didn't have access to the episodes at that time." She went on to talk about her youngest daughter, Liyah's reaction once the reboot trailer was released, "When Disney+ put the series on their app… they love it so much. My 8-year-old was playing the preview for this literally like 100 times, and I was like, "Okay, I'm tired of hearing myself. Can we listen to something else, please?"
Read our interview with Joyce Wrice, the R&B singer who sang the new "The Proud Family" theme song.
Disney+'s "The Proud Family: Louder and Prouder" was renewed for a second season in April 2022. The full episode of 'Jemele Hill Is Unbothered' featuring Kyla Pratt is available here.